Christmas Day 2004: snow!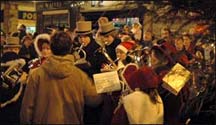 Carols in the Square: Christmas Eve 2004
Green-washing
When a company planning to build environmentally friendly eco-houses in the Pennines took chainsaws to nearby woodland containing protected trees, locals in Hebden Bridge cried foul. They say the developers are guilty of 'greenwashing' - just pretending to be environmentally friendly to get planning permission - from Radio 4's You and Yours site
Listen Again
- slide the time control to 43 minutes
Background info
HB Firework Display
Slideshow of images
Saturday, November 6, 2004
Discussion Forum
There is considerable discussion about unwanted or ill thought out developments now going on all over Hebden Bridge. If you have a view about this, the coming elections or some other topic, use our discussion area
"What a clear, informative, friendly site. It's also inspiring to see people working together to create community - where HB leads the rest will follow?" - Message to Hebweb
THE LEGACY OF ACRE MILL
The Hebden Bridge Web has a own ongoing feature recounting the story and history of this tragedy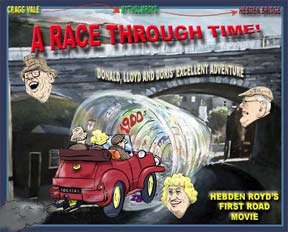 A Race Against Time
Video/DVD documentary featuring Hebden Bridge and Mytholmroyd from Nick Wilding - more info
| | |
| --- | --- |
| | The story of Alice Longstaff and her Hebden Bridge Photographer's Studio is available for online ordering - compiled by Issy Shannon and Frank Woolrych. More info |
Published by Pennine Pens, Gone Walkabout continues to feature in the local bestsellers' list.
Anna Carlisle - £6 - buy online now - More info
Donald Crossley, childhood friend of Ted Hughes (pictured below right with brother Gerald and sister Olwyn) solves a poetic puzzle in the latest issue of Milltown Memories (No 10)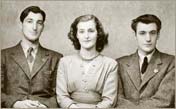 Walking by Hardcastle Crags with Ted Hughes - latest online poem by award-winning local writer, Glyn Hughes (14 Dec). More poems by Glyn are in our Features Section
Demonstration against Green Tops and inappropriate development in Hebden Bridge - photos and info. Saturday, October 30, 2004
BATTLE OF THE MILL POND
Photos | Video Clips | Messages | Background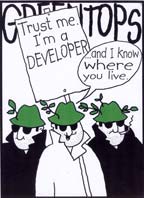 "We thoroughly recommend the community website (Hebweb) for the passion and the humour with which the residents are tackling the situation." (Corporate Watch)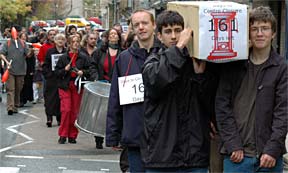 "Step one: bulldoze an area of ancient woodland and kill every living thing. Step two: build shoddy detached houses of no architectural merit whatsoever"
- written well before recent events by John Morrison in "Milltown: an Unreliable History". Read more
Demonstration to save Salem Community Centre - Sat, Oct 23 - more photos
Chris McCafferty MP opens Street Art Exhibition today - more photos