Wednesday, May 11, 2005
A concert in aid of the British Red Cross
Rising Star Ruby Wood on vocals and renowned jazz (and classical pianist) David Nelson on Piano.
June 4th - 5.30pm onwards - music 6.30
The British Red Cross is planning a great early evenings entertainment this summer. "We're very lucky to have such great performers, it'll be a special evening in a beautiful location," said Sally Cater - Senior Fundraiser for the Red Cross in Yorkshire.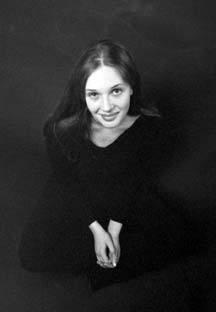 With the re-emergence of cool, sweet jazz from a rising generation of performers such as Jamie Cullum and Katie Melhua, Ruby Wood is surely destined for such stardom. Her voice has a maturity that belies her age and she treats those great Ella Fitzgerald or Billie Holliday songs with love and respect, whilst nonetheless seeking to place them firmly in the here and now. She moves effortlessly from the blues to bossa, from bebop to Basie, all sung with great warmth, style and commitment.
Hebden Bridge-based jazz (and classical) pianist David Nelson has playing and performing for somewhat longer; both as a solo player and as leader of numerous bands. These include Tongue & Groove, the world-jazz quintet that he runs with saxophonist Peadar Long, and the 7-piece fusion ensemble Jazz Excursions. He is also the Musical Director of a 22-strong Soul band, a young peoples' theatre company and of Indonesian-inspired percussion orchestra Cragg Vale Gamelan.
As well as the music there will be a glass of Champagne and Strawberries and cream for every ticket holder. The tickets are £12.50 available from Sally Cater on 01274 659 302 - 07843 218 077 - scater@redcross.org.uk .
All this is set in the stunning location of Land Farm, which is made up of 4 acres including Alpine, Herbaceous, formal and developing woodland. The elevation is 1,000ft and is northfacing and is quite unique.
"So come and enjoy what surely be quite an evening," Sally told the Hebden Bridge Web. The proceeds for the event will go to help the British Red Cross care for people in crisis across the world and around the corner. The charity helps over 600,000 people a year in the UK alone.
We try to make sure that the Hebden Bridge Web news is correct, but if you are aware of any errors or omissions, please email us
More news from the Hebden Bridge Web
If you have any comments on this, please use our discussion forum .