Saturday, September 10, 2005
Today was the 2nd Heptonstall Festival after a seven year gap. Two of the highlights were the Hebden Bridge Hillbillies and the Heptonstall Players.
The Heptonstall Players perform the traditional Pace Egg play every Easter in their usual, offbeat, irreverent fashion. Today in Weavers' Square, they performed an alternative version bassed around the sale of Valley View Flats.
Calendar Boy, Prof Sydney Roper almost stole the show.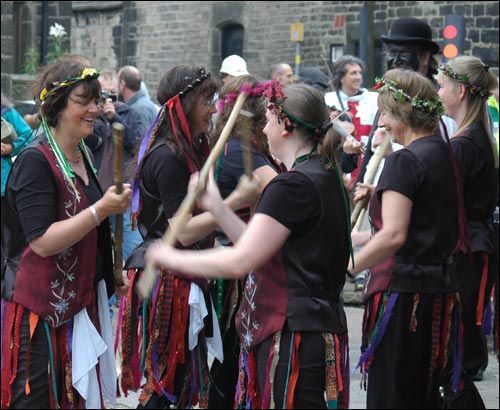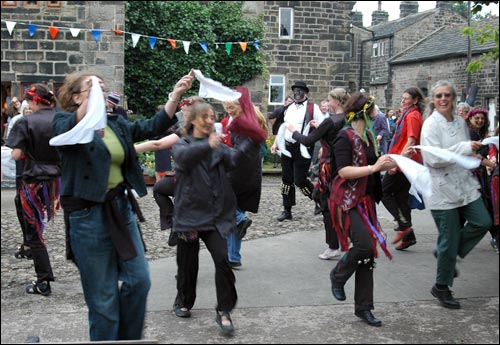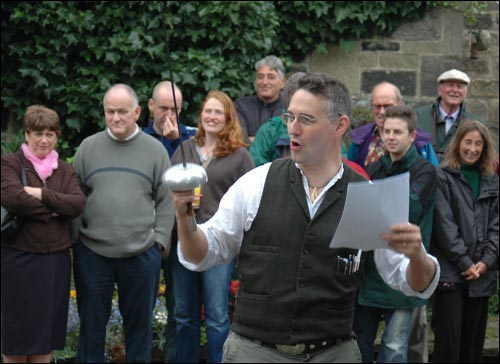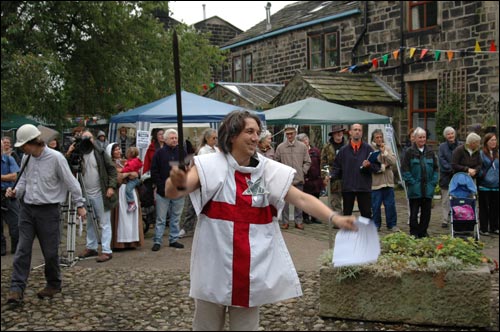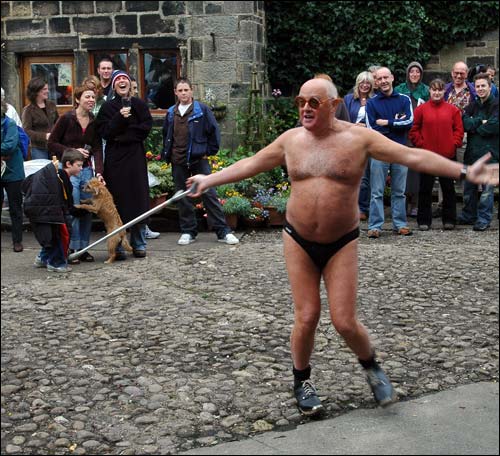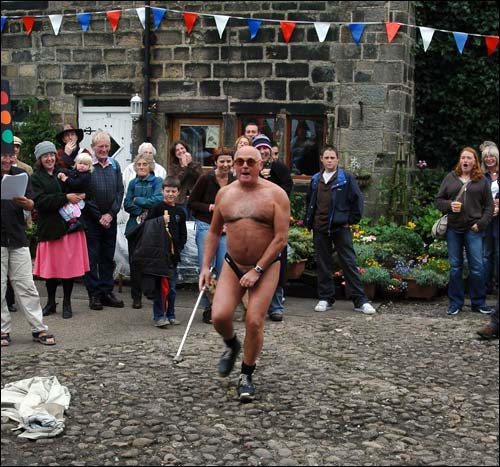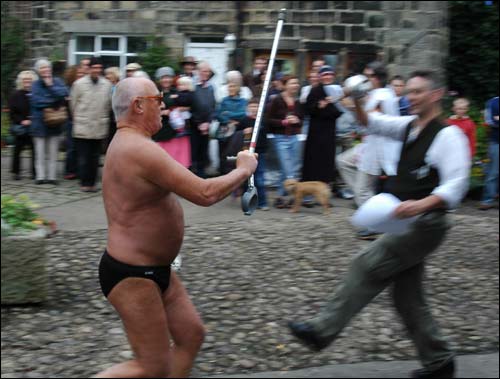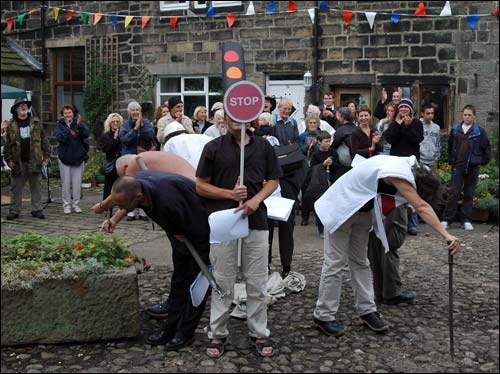 We try to make sure that the Hebden Bridge Web news is correct, but if you are aware of any errors or omissions, please email us
If you have any comments on this, please use our discussion forum .