Looking critically at the Rochdale Canal, our linear park
Added Thursday, 18 September 2008
There is a linear park in Calderdale and it's been there for a very long time. You have probably walked through it. You may have cycled along it, boated along it, crossed over it, even fished at the side of it. Its name is the Rochdale Canal.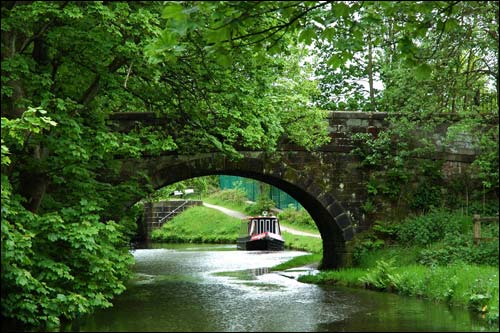 The 11-mile stretch between Walsden in the west and Sowerby Bridge in the east is one of the important connecting links snaking through the Upper Calder Valley accompanied by the road, river and railway. A common reference point used by many in the area, the canal is potentially a great leisure amenity which could attract and encourage tourism.
On Sunday the 19th October a canal event is being held in Mytholmroyd, by the Upper Calder Valley Renaissance. It's hoped that walkers, cyclists, anglers, boaters and anyone with an interest in the canal will take a critical look, make notes and take photos along the stretch nearest them and share their findings. A digital collage of the canal along with notes is to be attached to a large scale map of the Upper Calder Valley section of the Rochdale Canal to give an immediate picture of what is good - not so good - and what could be improved.
Upper Calder Valley Renaissance co-ordinator Louise Harrison has told the Hebden Bridge Web, 'We are hoping that anyone who has an interest in the canal and its regeneration will come along to the event. The information gathered can be used to help drive forward the development of the linear park and generate ideas about what is needed to improve and develop the largest and - possibly most beautiful - park in Calderdale.'
The event starts at 3pm until 5 pm in St Michaels' Church in Mytholmroyd and there will be refreshments available. For further details of the event please telephone 07949 368462.
We try to make sure that the Hebden Bridge Web news is correct,
but if you are aware of any errors or omissions, please
If you have comments on Hebweb news please make
a contribution to our
© Hebden Bridge Web