The Ted Hughes Festival
Update: Monday, 27 October 2008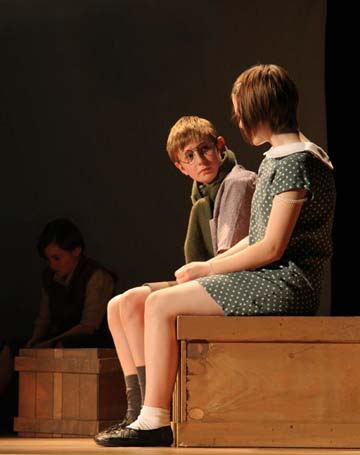 from Dreaming of Foxes
Photo: Annette Miller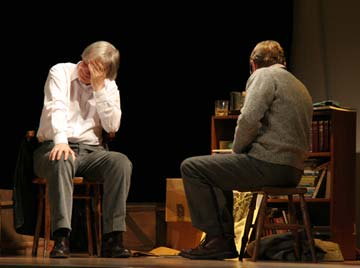 from Dreaming of Foxes
Photo: Annette Miller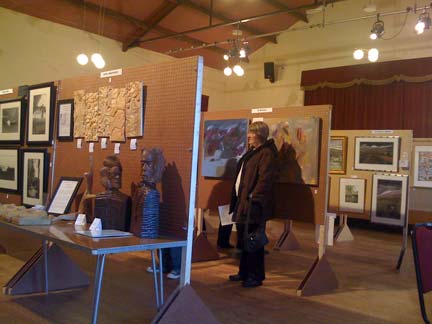 The exhibition at St Michael's Church, including a fine selection of photos from the Hebden Bridge Camera Club
---
Added Thursday, 9 October 2008
The Ted Hughes Festival opens on Weds Oct 22 when Andrew Motion will present the Young Poets Award at the Ted Hughes Theatre in Mytholmroyd.
The week-long festival is to mark the 10th anniversary of the death of Hughes, and will include readings, a drama world premiere, and the premiere of two orchestral works.
Frieda Hughes will present the national Elmet Poetry Prize, and the Yorkshire Poetry Prize sponsored by the University of Huddersfield, on Friday Oct 24.
The same evening sees the first of five performances of Dreaming of Foxes, a play about the boyhood of Ted Hughes, in which local youngsters will play alongside professional actors.
Most of the events are at the Ted Hughes Theatre at Calder High School. Tickets can be bought at Milly's Café in Mytholmroyd (9-3) and at the Festival Shop at St Michael's Church (4-7) or by calling 07592 577482. The full programme can be found on the website at www.theelmettrust.com
Other festival highlights:
American lyric poet Anne Stevenson (Oct 23, at the Good Shepherd)
Mark Piggott reads from his own work (Oct 25)
Art exhibition in St Michael's Hall
Literary lunch at the Dusty Miller with John Siddque and Amanda Dalton (Oct 26)
Lemn Sissay (6pm) and Glyn Hughes (8pm) Oct 27
John Reeman's The Elmet Suite, and Lawrence Killian's Ted Hughes Suite (Oct 28).
There are also guided walks, poetry slams, children's events and films.
---
See also:
We try to make sure that the Hebden Bridge Web news is correct,
but if you are aware of any errors or omissions, please
If you have comments on Hebweb news please make
a contribution to our
© Hebden Bridge Web