WAINSGATE MAY FAIR
In spite of the drizzle which largely prevented outdoor performances, the first ever Wainsgate May Fair was a great success. All parts of the buildingwere used, and some rooms were packed solid. Here's some photos: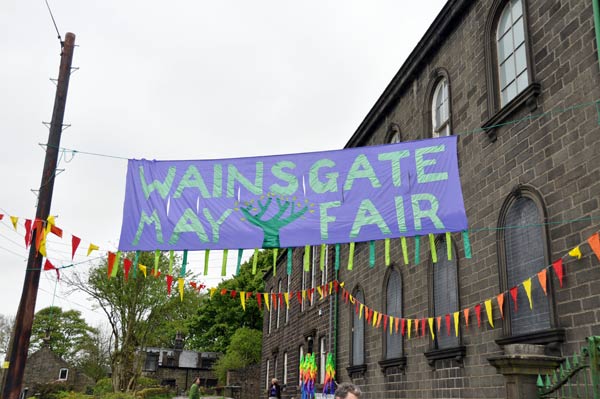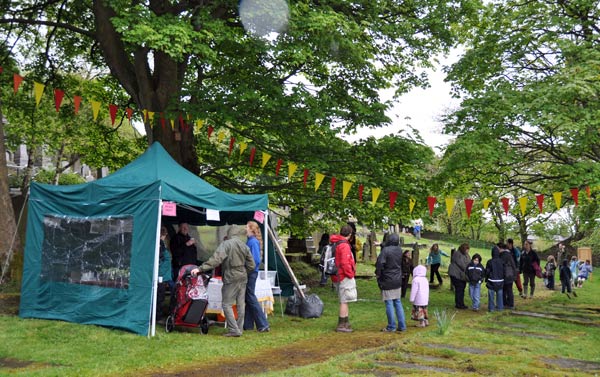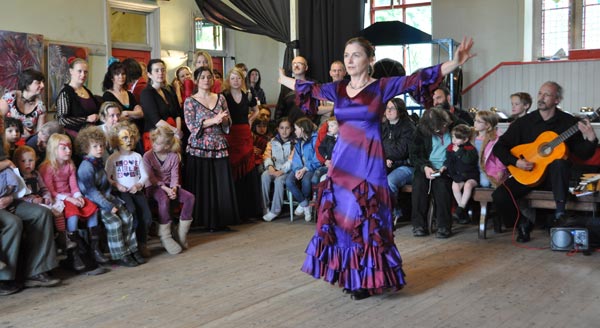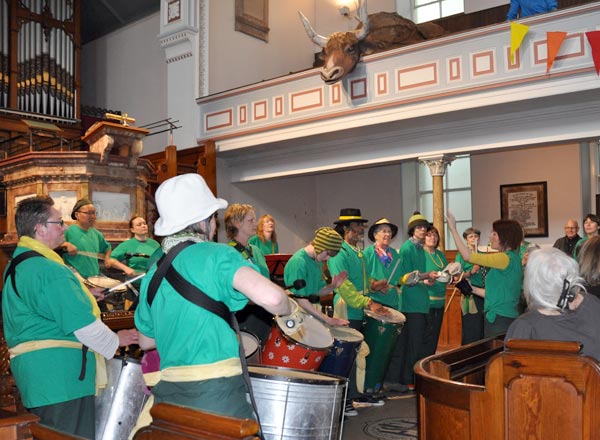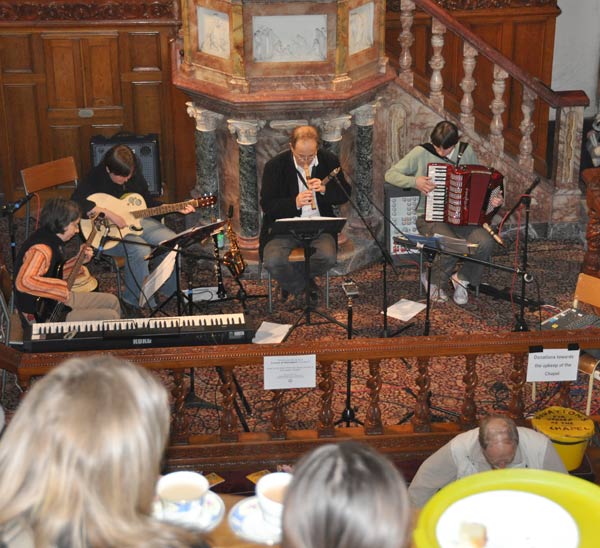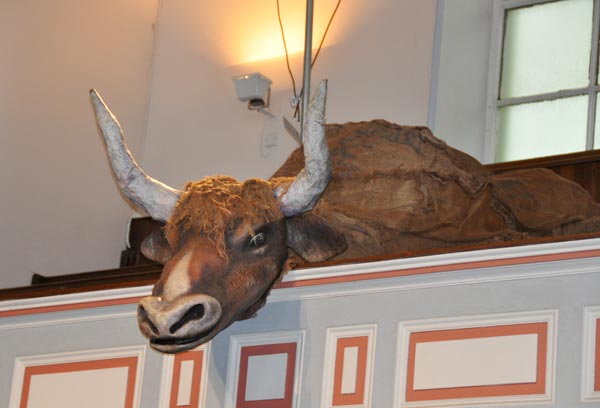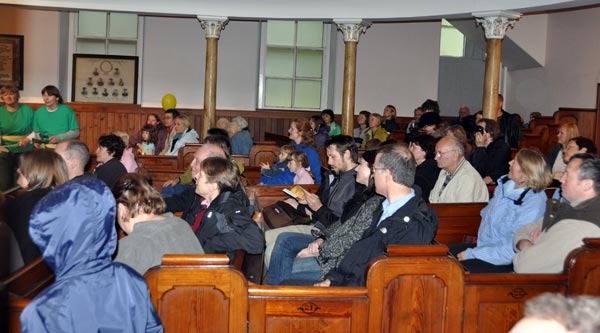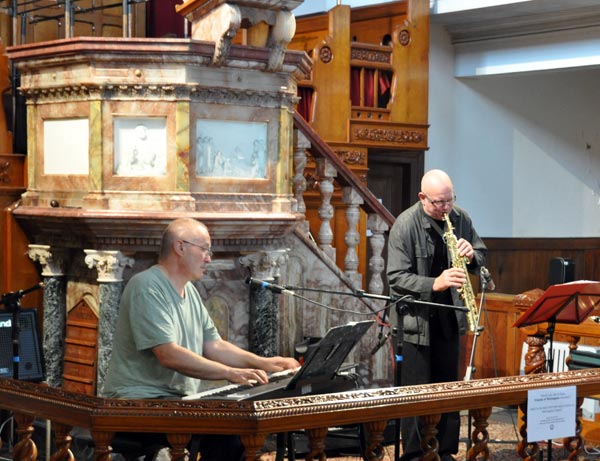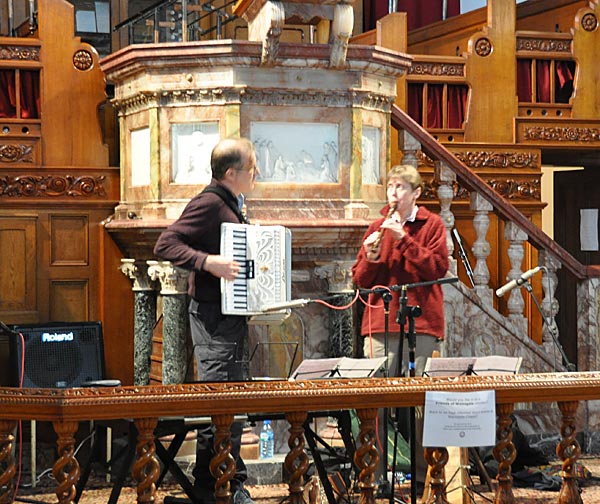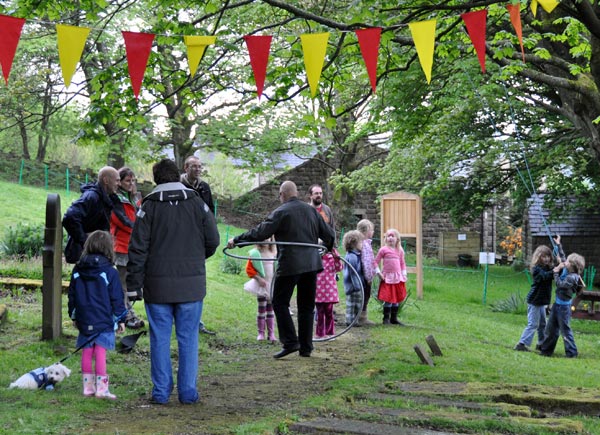 ---
Grand Open Day
Wednesday, 6 May 2009
The first ever Wainsgate May Fair takes place this Sunday May 10th at Wainsgate Chapel, Wainsgate Lane, Old Town, Hebden Bridge. It's a great opportunity to see around the beautiful historic chapel, and to meet the artists, makers, actors and musicians who work there. There'll be stalls, workshops, performances, displays and refreshments, and admission is absolutely free!
Highlights of the May Fair include Thingumajig Theatre who will host an all-day open studio inviting all the family to come along and meet their many puppets, large and small. They'll be bringing some of them 'to life' with tasters of their shows, and will be on hand to talk about their experiences of making and performing. Artist and storyteller Weston Hammond will host papermaking workshops for all ages, and tell children's stories including one called "Bill and the Bear" about the cook for the Dirty Gulch ranch and a bear who tries to eat him, which is set during the last cattle drive to Truckee, California.

Art works will be on display in the Sunday School where art workshops will also take place. There are even opportunities to learn hula-hooping, or to play on some of the Javanese Gamelan percussion instruments which are permanently housed at Wainsgate.

In addition there are displays and information about the Chapel and its history, the Historic Chapels Trust that looks after it, and the Friends of Wainsgate organisation that takes care of the day to day running of the building and puts on the events that take place there.

Music and dance performances will take place in the Chapel, the Sunday School and (weather permitting) all around the Chapel grounds all afternoon. There's a strong world-music theme to the May Fair which kicks off with English and Celtic acoustic music from folk quintet The Parlour Band which features flute, guitar, fiddle, whistle and hammer dulcimer, a combination that will delight the listener especially in the near-perfect acoustic of the Chapel.

Entertainment continues in lively fashion with Hebden Bridge-based band Zveeosdotshka which means "Little Star". They play an exciting blend of klezmer, gypsy and Eastern European dance music with a line-up that includes clarinet, accordion and mandolin as well as guitars, bass and percussion. From here the music jumps to Andalucia and the exotic and flamboyant La Pena Flamenca de Hebden Bridge who perform Flamenco dance in the main Sunday School room.

We then journey from Spain to South America for the eagerly anticipated debut of the Handmade Samba Brigade, a recently formed 20-strong Brazilian samba percussion group, led by Todmorden drummer Mitch Oldham, that will bring a touch of Rio carnival to the Chapel's normally peaceful surroundings! The world-music theme continues with a global jazz set from piano and sax duo Peadar Long and Dave Nelson whose 17-year partnership has continued to take jazz into entirely new and exciting directions.

Returning finally to the British Isles, the May Fair comes to a gentle conclusion with Piece of Peace, a duo from 'Peace Works' Ceilidh Band that will be playing gorgeous folk tunes on Celtic harp, accordion, concertina and anything else that comes to hand. "So much music, art, dance and theatre!" commented Friends of Wainsgate organiser Dave Nelson, "and it's all free because we really want to publicise what goes on at Wainsgate and to get people excited about its future potential. However we'd be very grateful if visitors could bring their small change as we'll be collecting throughout the afternoon for the Chapel and its upkeep."

Wainsgate May Fair starts at 1pm and continues until 5. There's no parking at the chapel.
Visitors are encourage to park in Old Town Mill Lane, catch the bus or walk. Walking there is a delightful alternative and there's a guided local history walk from Hebden Bridge to Wainsgate which leaves Hope Chapel in New Road at 12:30 pm, going via Birchcliffe Chapel.
"It's a new and untested event but I believe that come rain or shine it's going to be a wonderful afternoon," continued Dave. "Wainsgate is a quite extraordinary place and I'd love to think the May Fair could become an annual event."
There's information about the May Fair including how to get there at www.wainsgate.co.uk
We try to make sure that the Hebden Bridge Web news is correct,
but if you are aware of any errors or omissions, please
If you have comments on Hebweb news please make
a contribution to our
© Hebden Bridge Web