Small Ads
£10 for 4 weeks | £25 for 3 months | ADD YOUR AD | Add photo option | FAQs | HebWeb home page
HebWeb small ads
HOUSE FOR RENT IN HEBDEN BRIDGE: 3 bed large terrace house situated 5 mins from centre,, centrally heated double glazed, new kitchen, with free parking on quiet cul de sac. South facing, so lots of light. It also has a seating area at the front. To rent from start of November but available for viewings now. £625 pm and bond required. Photos available. Call Martin on 07988 885724 (16 Aug)
HOUSE FOR SALE: NURSERY NOOK
£132,000. Fantastic view, south facing, really light sunny and sheltered. Dining Kitchen , living room, one double bedroom, bathroom. 30 even steps down , good handrail. 15 mins walk into town, on bus route permit parking. Externally patio sitting area, raised bed and fruit bushes. Contact 07985 056218 (14 Aug)
WORKTOP FOR SALE
White Worktop 900mm x 1.65 meter. Brand New worth £120
Bargain at £20.
Buyer collect.

Tel: 07790 452817 (11 Aug)
WANTED: LONG OR SHORT TERM LODGER
One double bedroom available in centre of Hebden Bridge -close to railway between Leeds and Bradford. Short or long term available. Please contact me on 07564 212352 (9 Aug)
WANTED: 2 BEDROOM HOUSE WITH GARDEN Young married couple looking to rent 2+ bedroom house with garden and bathtub. Moving from London. Looking to arrange viewings ASAP. Non-smokers, excellent referrals available. Budget around £600. Please email or ring 07950 392318 (9 Aug)
FOLDING BIKE WANTED Looking to buy second hand folding bike so can take on train and short flat journeys! please text with any details and price to Laura 07857 140207 (7 Aug)
BUILDER REQUIRED We urgently need a builder to take on a loft conversion in central Hebden Bridge :) Please email (6 Aug)

(3 Aug)
FREE ACCOUNTING HELP: Free bookkeeping and accounting assistance to social enterprises based in Hebden Bridge or Mytholmroyd (Limited avaliability). Free bookkeeping and accounting advice to business start ups. Over 30 years experience. Telephone Sheppard Accountancy 01422 617442 (2 Aug)
LET'S INSPIRE THE NEXT GENERATION: We need "Schools Engagement Champions" to join our team of volunteers encouraging teaching and learning about trees, inside and outside the classroom. You'll go into schools around Hebden Bridge to get them thinking more "green" and tell staff how they can get involved with The Woodland Trust and our work particularly our Green Tree School scheme. If you want to help, please contact us. (2 Aug)
LARGE ALLOTMENT TO RENT IN PECKET WELL Fertile soil, gardened organically for 10 years, well set up but needs TLC. Would suit experienced local with time and commitment. Ring Ben 01422 845979 evenings. (31 July)
SECURE GARAGE WANTED Secure garage or lock up wanted to rent to store motorbike, Mytholmroyd or Hebden Bridge. Please contact by email (27 July)
HOMEOPATH, SELF DEVELOPMENT COACH  I'm a Homeopath, Self Development Coach and Spiritual Intuitive. I bring together all of my skills and in combination with the principles of the 'Law of Attraction' I support people to heal emotionally and physically. 07751 925090 or email (25 July)
CARING CHILDCARE/ADULTCARE Mature lady, qualified, experienced, background in family support, looking for part-time work, caring for children or older person. Excellent refs, D.B.S. check. Driver with car. Please call Gail on 07717 148648. (25 July)
DOUBLE ROOM TO LET IN COSY COTTAGE: Sunny double room available in 2 bed cottage. Lovely elevated position overlooking Todmorden with spectacular views across the valley to Stoodly Pike. Shared use of kitchen, bathroom, living room and large garden. Wood burner. 15/20min walk to Tod town centre. Must like cats and vegetarian / vegan preferred. £350 pcm all bills included. Available immediately. Please email Polly (24 July)
WEIGHT LOSS COURSE 12 week weight loss course starting Tuesday 1st August at Linden Mill in Hebden Bridge, 5.30pm till 7pm. The course is £5 a week, you will receive a resource folder and learn about different factors that affect weight, as well as be supported in adopting a new dietary approach. For more info/to book a place call 01422 847871  or email or visit our website (20 July)
GREEN LEATHER CHESTERFIELD FOR SALE
For sale. A green leather 3-seater Chesterfield. In good condition. Buyer must collect. £199. Please phone 01422 842439 (12 July)
WANTED: LOAN PONY - Experienced, responsible rider seeks part loan pony/horse for two/three days per week in Hebden area. All types considered. Plenty of stable management experience and very willing. 07810 295219 (12 July)
FREE LAURA ASHLEY 3 SEATER SOFA Dark cream Laura Ashley sofa, 3 seater, no wear but could do with a bit of a shampoo. Free but needs to be collected. Please email. (10 July)
FOR SALE Large coir boucle rug. 230cm x 277cm. 6cm linen border. Been in bedroom so only light use. Cost £350. Only £165. Email Annie or Tel: 07854 588049 or 01422 844132 (8 July)
WANTED: HOUSE/ROOM TO LET in Hebden Bridge or Todmorden. Spanish mum & lovely toddler want calm, tidy, friendly place available ASAP to escape the city! We don't need much and don't want to spend much. References available.  Email or 07784 264490. (30 June)
LOOKING FOR NEW HOME AND WORK! Hello. I'm planning to move to Hebden at the end of August. I am 28, art history graduate. Looking for affordable accom, new job and friends. My budget is max £400pcm. Please email me! (28 June)
ATTIC ROOM TO LET: Large sunny room to let in Mytholmroyd, 5 mins from station. Quiet friendly house £400 monthly inclusive. Bond and references required. Call 07809 410244 (26 June)
LOVELY HOUSE WITH STUNNING VIEWS: Cosy 2 bed mid terrace house available, end July. Gorgeous views across valley. Wood burner. Lovely stepped garden. Must see. £500pcm. Call 07415 167850 (25 June)
LAUGHTER YOGA TRAINING Unique opportunity to train to be Laughter Yoga Leader. Aug 12th/13th - only takes a day and half - learn to lead laughter meditation, relaxation, laughter exercises by 1 of UK's most experienced trainers. See website  07932 858462 (22 June)
PAINTING AND DECORATING eco deco professional  project  management and interior decorating services for all aspects of  house decorating, floor sanding, handy man services, project management. Hebden Bridge, surrounding areas. Please visit our web page (20 June)
2 BED COTTAGE FOR RENT Mytholmroyd, semi rural, quiet location, parking, gardens, walking distance of railway station. Fitted dining kitchen, sitting room with stove, 1st floor double bedroom, study area, bathroom, 2nd floor double bedroom. No pets. Available immediately. £675 pcm. Call 07752 090646. (18 June)
DID YOU BUY A GOLD AND TURQUOISE RING AT ARTSMILL? If so, the ring was mistakenly sold to you for 3 pounds, when it was supposed to be 300! The salesperson didn't have glasses on. Could you please bring it back to renegotiate? Thank you! (15 June)
ORIXA BLOCO, SAMBA BAND. AUTHENTIC BRAZILIAN GROOVES
Vibrant new carnival band, led by local professional musician Helen Curtis is open to new members. Experienced musicians and beginners welcome. Expect grooving, powerful drumming, supportive atmosphere, fun and energy. Mytholmroyd, Mondays 7.30-9.30pm. Details - 07903 074674. (12 June)
VACANCY FOR SENIOR PLAYWORKER/ NURSERY PRACTITIONER: Vacancy at Colden Early Years Nursery and Children's Club for suitably qualified person to cover maternity leave starting in September. For more information, please call 01422-846734 or email (9 June)
Some successful ads
COUNTRY COTTAGE WITH GREAT VIEWS Our ad can now be removed as we have found a new tenant, through the Hebweb ad. Our new tenant seems to be really in tune with our environment, so we are really pleased. 
A LEVEL BIOLOGY TUTOR WANTED - "The HebWeb is brilliant. Found tutor within 3 days."

VW LUPO FOR SALE Car now sold - many thanks to all who enquired
WANTED P A / CARER I have had loads of responses to my ad re PA/Carer and I have appointed to this post.
FIAT VAN now sold
LOVELY ONE BEDROOM FLAT WITH ROOF TERRACE "Had loads of interest and it's been let"
HEBDEN BRIDGE, 2 BED UNFURNISHED HOUSE FOR RENT I had a great response and the house is now rented
HOUSE TO LET IN HEBDEN BRIDGE - We've had a very good response and the house has been let,
TWO BED TERRACED COTTAGE FOR SALE House was sold within a week of placing the advert, Thank You
HOUSE TO LET IN OLD TOWN House to let Old Town has been taken now. Thank you. Another successful letting via Hebweb
3 BED COTTAGE TO LET - "the cottage is now let. We had a lot of interest and it let very quickly. A very good site on which to advertise!"

PERIOD COTTAGE TO RENT IN HEBDEN BRIDGE: We have let the cottage now and so you can take the advert off the site. We had a fantastic response - thank you.
3 BED HOUSE TO LET: We had and excellent response and have now found a tenant.
WANTED: HOUSE/FLAT TO RENT Can you please remove my ad. I've found a property thanks to your page. Thank you
HOUSE FOR RENT: Many thanks. My ad was successful. Very effective way to rent a house
CENTRAL 1 BED COTTAGE TO LET: We have now found a tenant after an excellent number of responses to the ad.
CREATIVE SOCIAL MEDIA PERSON PART TIMEWe recently placed an ad with you, the response has been incredible & the quality of applicants
outstanding, the position has now been filled
HEBDEN BRIDGE, 2 BED UNFURNISHED HOUSE FOR RENT Now rented
HOUSE TO LET IN HEBDEN BRIDGE. We have had a very good response and I am pleased to say the property is now occupied.
More responses from successful ads.
Older Ad headings
EXPERIENCED COOK
2 BED TO LET CENTRAL HEBDEN
MANY ITEMS FOR SALE
VW BEETLE FOR SALE
ONE BEDROOM HOUSE FOR RENT
JOB: FINANCE MANAGER
CARE ASSISTANT
PLUMBING AND MAINTENANCE
BROMPTON BIKE S-TYPE FOR SALE,
MAN AND VAN SERVICE
BELLING ELECTRIC COOKER
STUDIO CLEAR OUT
2 BED HOUSE FOR RENT
WORKSPACE NEEDED
SOUTH FACING UNDERDWELING FOR SALE
ADMIN SUPPORT
HOUSESWAP MONTREAL 2017?
HANDYMAN WANTED
COTTAGE IN ANDALUCIA
CHI KUNG (GROUP CLASSES)
HOLIDAY FRENCH CLASS
WOODLAND HOUSE FOR SALE - HEBDEN
FAMILY FOREST SCHOOL SUMMER 2016
DOUBLE ROOM FOR RENT:
EXPERIENCED BAKER REQUIRED
CHILDCARE WORK WANTED:
PLUMBING
ACCOMMODATION NEEDED
2-BED HOUSE TO RENT IN CENTRAL HEBDEN
BENCH IN JEWELLERS WORKSHOP AVAILABLE FOR RENT
RING LOST IN HEBDEN
WANTED: 2 OR 3 BED HOUSE TO RENT
BEAUTIFUL WEST AFRICAN DJEMBE
PIANO LESSONS GRADES 1 - 8
DRYSTONE GARDEN
ACCOMMODATION WANTED FOR SPANISH STUDENT
OFFICE/STUDIO SPACE WANTED FOR RENT:
3 BED RIVERSIDE TERRACED HOUSE FOR SALE
CRAFT BEER TASTING EVENING
5 A SIDE FOOTBALL - FRIENDLY, FUN. MYTHOLMROYD
COLOUR EXPERIENCE EXHIBITION
LOOKING TO RENT IN MYTHOLMROYD: APARTMENT OR ROOM
LOOKING TO RENT: 3/4 BED HOUSE REQUIRED
3 BED HOUSE WANTED, TO RENT:
QUALIFIED, MOBILE DOG GROOMER
HOLIDAY COTTAGE IN CENTRAL PORTUGAL

HebWeb small ads
HEBDEN BRIDGE DANCE FESTIVAL: is looking for a social media-marketing-pr person, preferably a marketing student from the end of August till mid October. Terms and conditions to be discussed.  Please email us (14 Aug)
BEAUTIFUL, SPACIOUS, SUNNY ROOM in Hebden Bridge available to let. Sharing this lovely, sunny, well appointed 2 bed house with garden, with mature, easy going female. £380, plus £300 deposit, all in, usual amenities, inc wifi. Email or 07563 001424 (14 Aug)
SPACIOUS FLAT FOR RENT IN TOD Spacious 2 bed (plus mezzanine) flat in the centre of Todmorden. Unfurnished and available from 16th August for £650 a month (not including bills). Please email to arrange a viewing. (12 Aug)
VICTORIAN HOUSE FOR SALE IN TODMORDEN: Recently renovated to high standard. Substantial stone outbuildings, large detached double garage, outbuildings. Ideal for artists/ homeworkers.
Stunning views. Dining room with Esse Iron-heart range. Lounge with Esse multi fuel burner, with logs for 3 years. Kitchen with granite worktops, Induction range master. 2 double bedrooms.
Original flags, cobbles on large driveway and sunny patio area. Parking for 3+ cars. Reached via a private road in quiet location yet close to bus stop for access to Hebden Bridge and Burnley. Offers in region of £340,000. Tel 07876 802204  (7 Aug)
3 BED TERRACED HOUSE TO LET: Causeway Fold, Blackshaw Head HX7 7JF. Fantastic views, south facing garden and off road parking. Refs and bond. £700 pcm. Available September. Email or phone 07785 704927 or 07785 704927 (31 July)
BF HYPNOTHERAPY: Steve Mason DCMT, Hypnotherapist: Anxiety;. Weight Loss; Quitting smoking; Confidence building; Hynotic meditation; Guided adventures; Phobias. Tel 07596 892156 or email. Suite 2, Hawkstone House, Valley Road, Hebden Bridge, HX7 8BL (29 July)
SHORT TERM LET HOUSE/FLAT REQUIRED Professional couple looking for local short term let for a house/flat whilst renovations are being completed at our home. Tel: 07979 630428 (28 July)
PARENTING TEENAGERS: Do you want to run courses to help and support parents of teenagers ? We are training practitioners in Hebden 13-15 September. See website The training is provided by TUG Training. E-mail us for details. (25 July)
FOR RENT - 2 BED MID TERRACE 2 double bedrooms, spacious lounge with wooden floor, full bathroom suite with power shower, modern kitchen with new appliances. £550pcm + 550 bond. Refs req. 2 mins walk to centre. Paul 07508 827817 (25 July)
SCHOOL TUITION IN YOUR HOME All subjects taught in your home, at a time that suits you, by a friendly, qualified, CRB/DBS-checked teacher with particular expertise in working with those who need extra support; either as individuals or as part of a small group. Ages 4 to 14. Individual or group rates. Hebden, Todmorden and surrounding areas. Neal 07836-778007 or email (22 July)
ROOM AVAILABLE: Recently refurbished house, quiet street by canal. Shared use bathroom & kitchen. Stroll into Hebden Bridge (3 mins) and 10 minute to station. £350 pcm inclusive of bills. Contact Harriet, 01422 618317 or 07976 830923 or email (17 July)
GUIDED WALK TO HIGH BROWN KNOLL Sunday 30th July at 10am – starting at Hebden Bridge Railway Station.  This will be a walk that will take in some good climbs up and down hill at a moderate pace. Great views guaranteed! More info on What's on (13 July)
HELP WITH GARDEN the HebWeb is a successful site for getting local people in touch with one another, & I'd certainly use it again.
HOUSE FOR RENT Cornholme. Newly decorated, 2 bedrooms (1 is spacious attic room, bathroom, lounge, kitchen, cellar, small space at side. Viewing available on appointment. Available immediately. £450 p/m (plus 1 month bond) Please email Thanks. (10 July)
ACCESSIBLE THERAPY At Room Inside, we are experienced MBACP registered integrative therapists, committed to providing lower cost counselling in the local area. Our currently discounted scale is from £20 - £30 per session.  See website (8 July)
CHILD'S WOODEN WENDY HOUSE This is free to collect. It is in need of some TLC, a coat of varnish perhaps. Suitable for children up to 10 -11 years. Must be collected. Happy to discuss. Please use mobile 07779 376745 or email. (7 July)
RETAIL LEASE AVAILABLE Market Street retail premises to rent in Hebden Bridge.  Immediate availability. Lease priced for quick changeover. No time wasters please. 0771 985 0027 (6 July)
FILM SHOWING - 8TH JULY In Pursuit of Silence is being screened 8th July at Hebden Bridge Town Hall. 19:30 arrival for 20:00 viewing. £5 on the door. "I was undone by this film" Austin Chronicle. All Welcome. (5 July)
VINTAGE KITCHEN FOR SALE
All solid timber. 1950's Vintage cupboards and units. Removed by a joiner from an old house in Ribchester. In storage Hebden Bridge, no longer needed. For quick removal contact Jane on 07950 265332. Price £50.00 (1 July)
THE LITTLE BIRD CAFE Hello. We are looking for someone to join our dynamic team here are The little bird cafe. We need someone who is passionate about cooking and can bake. If you can handle a coffee machine that's great, if not on-house training will be given. Pop in for a chat with Janine. We are based in Todmorden (28 June)
TEACHING IN CAMBODIA Paid teaching opportunity in a school in rural Cambodia. Experience of teaching would be an advantage but not essential for the right candidate. Please phone 07890 878690. (26 June)
BETH'S DOG WALKING & PET SERVICE Dog walking 7 days a week one offs / regular walks 30minutes, 45minutes, 60minutes. Rabbits and guinea pigs - you provide the straw, food and hay. I can look after them while you are away. Please e-mail (24 June)
HOUSE TO LET: 2 bedroom back to back in Hebden Bridge. Enquiries 843579 (22 June)
FREE TOPSOIL - I've been inundated with responses, so thanks very much. Who knew there was so much demand for soil?! Could you take the ad down please?
BEAUTIFUL FULLY FURNISHED PERIOD PROPERTY IN CRAGG VALE: short term let - one month. over Christmas and New Year. 23rd December 2017 to 20th January 2018. Sleeps 4 - 6. Cragg Vale Village. 07737 331995 for details. (18 June)
SYSTEMIC/FAMILY CONSTELLATIONS WORKSHOP Constellation work is a powerful way to understand our relationships with others at a deeper level, find solutions to unresolved issues which hold us back and begin healing. Family issues, trauma, ill health, work problems and much more can benefit from Constellation work. Sunday 16th July, Hebden Bridge. Booking essential. For information or to book a place contact: Fiona 07977 118331 or or email (16 June)
SECURE OFFICE TO LET Small second floor office for rent in centre of Hebden Bridge.  A light filled, secure space with no flooding risk and private bathroom for £175 a month including bills and internet access.   Please email  for more information. (13 June)

CAR SHARE Sole use of my car for £100 a month. A Ford Ka which I no longer need for work. I occasionally need it for weekend trips and would book it in advance. Please email. (12 June)
LARGE DOUBLE ROOM, with amazing views in a friendly home in Heptonstall. Available from July on a short term basis (2-6 months). £300 pcm, includes all bills. For information phone Jane on 07941 597573 (10 June)
SEMI RETIRED LADY LOOKING FOR SELF CONTAINED ACCOMMODATION in Hebden area. I am looking to move near my special needs son in the Hebden Bridge area. Accommodation needs to be self contained and in good decorative order. Security a must. Please email (10 June)
MADE TO MEASURE BLINDS
Family run local business. Verticals Rollers Romans Wooden Venetians. Call us to book a free in home measure appointment on 01484 318333 (9 June)
SUNNY DOUBLE LOFT ROOM AVAILABLE NEAR HEBDEN: Hi! I'm looking for a housemate. South facing garden, wood burner, black cat Esme, friendly neighbours, self contained room with ensuite shower and toilet. Luddendenfoot - £330 pcm all in. Call Clare 07734 081097 (7 June)
COPYWRITING, COPY EDITING & PROOFREADING SERVICES available by a professional journalist. 25 years experience writing features for national and international home-interest and lifestyle magazines. Contact Carolyn on 01422 843818 for further details. (5 June)
Some successful ads
LOOKING FOR A RURAL HOME TO RENT FROM JUNE Please remove found a place through Hebweb. Also charming rural cottage - please remove, I'm moving in.
TWO BED COTTAGE TO LET: Like last time, I've been inundated with replies and now have a lovely couple to move in at the end of May, so would just like to say thank you (1 April)
FOR RENT TODMORDEN I had a good response and have now found a tenant.
HOUSEKEEPER/MEET & GREET PERSON - we have found a candidate. We wish to thank all those that applied .. the response was excellent as was the calibre of the candidates.
FIAT PANDA 4X4 - now sold
MARY POPPINS REQUIRED: now found
STUDIO TO RENT: now taken
HOUSE TO RENT - GREAT VIEWS AND LOCATION: We have successfully found tenants within one day
3 BED VICTORIAN TERRACE TO RENT Now let
DOUBLE MATTRESS Please remove ad. Very pleased with fast sale.
5-A-SIDE FOOTBALL: Great response for the ad for our local sports club, thanks very much!
HOUSE ORGANISER ESPECIALLY FILING - I had so many wonderful responses to my ad for someone to help me re-organize my house post-flood, I wanted to employ everyone! Thank you.
COMPUTER TECHNICIAN "Our small ad has worked very well and is no longer needed"
2 BED HOUSE TO RENT IN CENTRAL HEBDEN - House successfully rented through Hebweb. Fantastic posting wall!
HOUSE TO LET: Now let. "The ad found a new tenant within three days of its insertion so I'm very pleased with that"
2 BED HOUSE TO LET Please could you take down the advert "2 bed house to let" placed on 13th January 2015. We had an excellent response and have recently let the property. Thanks.
1-BED HOUSE TO LET / SELL We immediately had a good response to the ad and very quickly found the right person.
EXPERIENCED SECRETARY /ADMINISTRATOR: we have now successfully recruited. We had a lot of applicants via your website again – thanks very much!

HELP - LOST CAT - Now found
Brian the cat has been found and is home safe. Thanks to hebweb and the lovely people who looked after him. We are so happy
2 BEDROOM HOUSE TO RENT - New tenant sorted very quickly
HOUSE TO LET: "Ad posted Monday, lease to be signed Saturday and tenant moving in Sunday. Thanks HebWeb."
Small Ad: "Ad posted Monday, lease to be signed Saturday and tenant moving in Sunday. Thanks HebWeb."
Small Ad: Great response as always, lots of interest. Sorry to all the people who wanted it but it has now gone.
HOUSE TO LET: "let within 24 hours of ad going up"
CITROEN C5 TURBO DIESEL ESTATE FOR SALE
Could you please now remove my advert for the Citroen C5 Diesel Estate? It has now been successfully sold via your site - thanks for that!
More responses from successful ads.
Older Ad headings
ITALIAN CLASSES IN HEBDEN
SUNNY DOUBLE ROOM:
2 BED HOUSE FOR SALE, MYTHOLMROYD
SPACIOUS DOUBLE ROOM
MISSING CAT
WANTED: PART TIME WORK FOR A STUDENT
DOG WALKING AND PET SERVICES
WANTED: GARAGE OR LOCKUP
TWO RABBITS NEED LOVING FURREVER HOME
MATHS AND SCIENCE TUITION
WANTED – HOUSE OR FLAT TO BUY:
FRIENDLY DOG WALKING SERVICES
FREE HOLIDAY HOME!
PAID INTERN FOR 2016/2017 ACADEMIC YEAR:
MUSICAL DIRECTOR REQUIRED
MEDITATION COURSE FOR CHILDREN AND TEENAGERS
VIDEO EDITING : CLASSES & SERVICES
HOUSES TO LET
TAX RETURNS COMPLETED
2-BED COTTAGE TO RENT
DELIVERY DRIVER REQUIRED
SALES ASSISTANT PART TIME
WANTED: 2-3 BEDROOM COTTAGE HEPTONSTALL
COOP JOB VACANCY
TELESALES TRAINEE
ACCOUNTANT REQUIRED
1 BED FLAT TO LET IN TODMORDEN
GROUND FLOOR FLAT
LOVING HOME NEEDED FOR 3 YEAR OLD BEDLINGTON:
ACCOUNTS, TAX, BOOKKEEPING
DIETITIAN
LOGS
RENOVATIONS:
SHORT TERM ROOM TO RENT IN CAMDEN LOCK LONDON
NEW BISTRO IN HEBDEN BRIDGE
SMALLHOLDING FOR SALE
FIELD MAINTENANCE SERVICES REQUIRED:
HOUSE TO LET IN TODMORDEN:
VOLUNTEER CAR DRIVERS REQUIRED:
HOUSE WITH YARD WANTED IN/AROUND HB
FLAT FOR RENT "Thanks to your ad the flat is now rented to a lovely couple."
HOUSE/FLAT WANTED HEBDEN:
WINDOW CLEANING
NEW PREGNANCY YOGA CLASSES:
JOB VACANCIES:
VALLEY HOME IMPROVEMENTS
HebWeb small ads
NATURAL BUILDING COURSES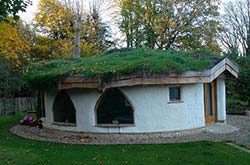 Straw Bale Building and Natural Plasters Courses in Todmorden 15th & 16th September, and 24th & 25th November 2017. Email Clair for more information or to book. See website (15 Aug)
CHI KUNG FOR BEGINNERS New classes at Waterside Gym, Hebden. £5 taster class on Sept 12th, 12 45pm followed by 13 week course(£80). One-on-one available, Wednesdays from 13/9 onwards (£15). Contact Paul Connor on 07776 755669 (14 Aug)
3 BED HOUSE FOR LONG OR SHORT TERM LET: Unfurnished terraced cottage with 3 bedrooms, situated in the Charlestown area of Hebden Bridge. It's in an elevated position with wonderful views and includes wood burning stove, cooker and fridge. There is a small outside space and pets are welcome. Contact Anne, on 07837 546573, or email (13 Aug)
BABY RESCUE HEDGEHOG NEEDS RABBIT RUN, CAN YOU HELP?
Baby hedgehog Frankie has now been donated a lovely house. Thanks to all who replied. Pleased to report he's getting fatter every day.
WANTED: HOUSE OR FLAT TO RENT Couple mid 40s looking for a property to rent in the Todmorden, Hebden Bridge or Mytholmroyd areas from September. Relocating for new job. Veggie/Vegan, no pets, non-smoking. Budget around £450pcm. Please email or phone us (07504 760 489).  (9 Aug)
BEFORE OR AFTER SCHOOL AND WEEKEND NANNY. Nanny available for before school and to drop off at school and pick up from schools in Mytholmroyd and also for weekend daytimes. Contact me via email to discuss your requirements. (9 Aug)
WANTED STORAGE SPACE FOR SMALL BOAT I am looking for somewhere to store a 14ft sailing dinghy for approx 8 weeks. Does not need to be covered. Please email (7 Aug)
HOUSE FOR RENT: 2 bedroom unfurnished terrace house for rent. Excellent condition. Fully insulated with economical gas central heating. Easy access for town centre, trains and buses. On street parking. £475 per month. Bond plus refs. Call 07761 066549. (3 Aug)
3 BEDROOMED HOUSE REQUIRED for September for professional couple plus one child. Refs and bond available. Long term rental preferred. Contact 07393 225074 (3 Aug)
DOG WALKING AND PET SITTING Dog walking and pet sitting service. Good long walks tailored to each dog's needs. Dogs and cats looked after in your home or ours. Reasonable rates and friendly reliable service. 07594 029912. Reviews here or email (3 Aug)
THE STUDIO AT THE QUILT CABIN:
The Studio: light, airy space to rent in central Hebden Bridge. Fits up to 12 for workshops or business meetings, pop-up shops or art displays. Daily hire includes kitchen and bathroom. Email for information. (1 Aug)
HOUSE TO RENT Bright, sunny, modern 3 bed house, integral garage, private parking. DG/CH utility, cloakroom, large balcony, far-reaching views. Fantastic central location, minutes walk to train station/ centre town. Available 1st Sept. £700pcm. Email (26 July)
MID TERRACE STONE HOUSE FOR SALE IN MYTHOLMROYD 3 Bedroom house close to facilities in Mytholmroyd. Easy access to train station. Double glazed, gas central heated, open small fire, lounge, dinning room, kitchen and spacious bathroom. £139.999. Please e-mail for further queries (22 July)
MISSING CAT  Pixie has sadly been found dead, as she was struck by a car.  Even at such a difficult time, I'd like to thank you for the power of Hebweb, as without this facility we may well have never reached closure. 

BEAUTIFUL 3 BEDROOM HEBDEN HOUSE LET Spacious house, short walk on the canal from Hebden town centre. Available for long term let end of Aug. Newly renovated, double glased, central heating and stunning views. Prefernce for a Vegetarian/ Vegan family. Call 07702 074345 (11 July)
LOVELY DOUBLE ROOM IN FAMILY HOME Lovely, cosy double room available from 1st September 2017. Our house is just a 15min walk up from the centre of Hebden. There are stunning views and a great garden to relax in. The room has a double bed and some shelves currently. Happy to change furniture around to suit lodger. We are a vegan/ veggie household so please consider this before applying :) Please email (9 July)
EXPERIENCED CARER AVAILABLE immediately for evening work. Hardworking, friendly and can easily adapt to varying work situations. Driver and nonsmoker. Call 07585 445953 or email. (7 July)
CAT / SMALL PET SITTING Reliable local lady offers care in your own home (cats and small pets) or hers for your small pets. £8 per visit/day. Please contact me by email to discuss. Refs avaiable.
SEEKING WORK OPPORTUNITIES Recently relocated to Hebden Bridge. I'm a mature woman. Reliable and trustworthy. Driver. Can cook, clean, iron, dog walk, pet care, gardening. Worked in social work for over 20 years. Part time hours. Please email. (3 July)
MAZDA BONDO 2.5TD
£5500 ono AWD Bongo with MOT to March 2018. Starts first time and runs beautifully. Services/ work by Bongo specialist. Reconditioned engine, alloys, drive-away awning, electric blinds, hook up, rear kitchen diner with gas hob, sink, storage, portable loo. Small dents to bodywork (driver's door and rear door) and a little rust to rear arches. Contact via mobile 07968 059 340 (26 June)
HEBDEN HOUSE TO LET 3 bed mid-terraced house to let, with small back yard. Short walk from centre. Available mid July. 07919 393122 or email. (24 June)
PAINTING & DECORATING Professional painter & decorator. All types of decorating work undertaken. For colour glazing visit lazure-painter.com. For a free estimate (calculated at £15 per hour plus materials) please call Gary 07708 130339 (21 June)
SHARING CIRCLE - WAY OF COUNCIL We are forming a sharing circle based on the principles of the way of council: speaking from the heart, listening from the heart, succinctness, spontaneity More information: see web page. Thank you. (19 June)
PAID INTERN POSITION:  Local tutorial company seeks paid intern for 2017/18 academic year.  15-20 hours per week leaves time for other work or study.  Would suit recent graduate or gap year student.  Must enjoy working with young people and demonstrate excellent academic skills. Good rates of pay and the opportunity to learn a useful skill set. Please  contact by email for information. (Close: 1 July) (16 June)
PA WANTED FOR 8 YEAR OLD BOY WITH DOWN SYNDROME We're looking for a dedicated and experienced person with enthusiasm, energy and flexibility to work with our boy. 3 hours a week (6 hours in school hols) fun, educational and er fun! Driving licence preferable. Please email (13 June)
JOB VACANCIES AT THE TOWN HALL: Positions now taken (12 June)
LOOKING TO RENT: Couple aged 40 and 36 seek 2/3 bedroom house/flat in Hebden from July 2017. Can pay up to £750 per month. Please contact James on 07432 603498 or email. (12 June)
SPARE ROOM TO LET MID WEEK + DOGGY DAY CARE: Reliable person wanted mid week to care for my lovely pet dog. Willing to do a deal with rental of spare room. Possible office or studio space. Wadsworth (on bus route). Contact Sally 07894 037938 (11 June)
WILDWOOD MASSAGE Accepting new clients. Introductory offer available. Reasonable rates. Compassionate, soothing, massage for mind body and soul from experienced practitioner. Delivered with care and concentration, your massage will not be rushed. Qualified in massage London 1989. Registered No Hands Practitioner(R) Ayurvedic Yoga Massage, Kansa Vatki Ayurvedic Foot massage, Swedish Massage. 07790 897192. Wildwood Massage on Facebook - Wildwood Website - Instagram: wildwood massage (6 June)
CAMPERVAN FOR SALE - now sold

ROOMS IN HOUSE Now taken: I had a great response
From Steve Farrell, now living in Mysore, India: "As someone who lives abroad, the Hebweb site has always been critical for keeping in touch 'back home' in Hebden. I've just needed to re-advertise my home for rent, so where to turn to? The Hebweb, of course. The Ad was up within minutes and there were 10 enquiries within 24 hours. Superb!"
2 BED BACK TO BACK TO LET - Hi there I have found lovely tenants for my house in less than 24 hours. Amazing! 
WANTED: A ROOM FOR FEBRUARY: Thank you to everyone who responded (too many to reply to personally). I have somewhere now.

Some successful ads
TWO BED HOUSE TO LET: "I took out an ad on 15 August and have had an overwhelming response. It's now been let"
2 BEDROOMED HOUSE TO LET IN TODMORDEN We had a great response and it is now let. Good job and thank you.
PART TIME - FINANCIAL SERVICES ADMINISTRATOR Position now filled. "The ad has been extremely successful with numerous high quality candidates."
NARROWBOAT FOR RENT now let. I had a lot of enquiries from Hebweb, thanks!
MISSING CAT FOUND Bingley has now been found. He was locked in a neighbouring outbuilding. Thanks to everyone who assisted us during our search over the last week.
THANK YOU to all those kind people who enquired about renting my house in Wadsworth.
I am very sorry but it has now been let.
Elevated Victorian Stone Terraced Cottage Please remove my ad with the picture.I have got a tenant. Thanks. Inundated with people requesting information
OFFICE JUNIOR: Would you please remove our advert for an Office Junior as we have now successfully recruited (someone who saw the job on your website!)
TO LET - SPACIOUS 3 BED TERRACED HOUSE: It went up yesterday and I've found a tenant! I'm so pleased, thank you.
2 BED HOUSE TO LET- HEBDEN BRIDGE: Thanks to our add on HebWeb we now have found tenants for our house, thank you - could you amend our advert please as we are still getting lots of enquires
HOUSE TO RENT
"Lots of enquiries and has been successfully let now."
The ad was very effective and I had a new tenant within 24 hrs!
HOUSE FOR RENT: Thanks so much for your service. Found a fantastic tenant in a very short time. Lots of interest
HOUSE TO RENT, HEBDEN BRIDGE, £520 pcm. "We now have a tenant! I was inundated with enquiries, thanks to HebWeb. An excellent service. Will use it again!"
More responses from successful ads
Older Ad headings
SPANISH CLASSES
DOMESTIC SERVICES
2 BED COTTAGE
BED AND BREAKFAST:
WANTED: 2 OR 3 BED HOUSE WITH GARDEN TO RENT.
WINDOW CLEANING
HOUSE FOR SALE
NISSAN MICRA FOR SALE
2 BED. HOUSE FOR SALE
PART TIME POSTION AT BUSY CAFE
TWO BED HOUSE TO LET
CAFE SUPERVISOR
HYPNOTHERAPY
LOOKING FOR HOUSE TO RENT IN HEBDEN:
ATTIC ROOMS AVAILABLE:
LOVELY HOUSE IN ANCIENT VILLAGE IN SOUTHERN SPAIN
SPANIEL IN NEED OF NEW HOME!
HOME WITH GARDEN WANTED
GYM SPACE
FREE DIGITAL EMBROIDERY WORKSHOP
CLEANING SERVICES
ART WORKSHOPS
SILENTNIGHT DOUBLE ORTHO MATTRESS
TO LET: 2 BED-ROOMED DETACHED
SHOP IN HEBDEN BRIDGE TO RENT
WANTED: 2 BEDROOM HOUSE TO RENT
TERRACE HOUSE IN HEBDEN BRIDGE TO RENT
DEER SHED FESTIVAL TICKETS
KINGSIZE MAHOGANY SLEIGH BED
MEDITATION & SPIRITUAL COUNSELLING
ESSAY, DISSERTATION THESIS WRITE UP, EDITING
LEADED WINDOWS
ORIENTAL/PERSIAN RUGS
BEAUTIFUL DOUBLE ROOM - TODMORDEN
WANTED: 2 or 3 BED HOUSE TO RENT
SWAP 2 BED HOUSE IN HEBDEN FOR SIMILAR IN TOTNES
BARRY MANILOW TICKETS:
CLAY PLASTERING COURSE - NATURAL BUILDING
BIKE RACK AND ELECTRIC COOLBOX
2 BED HOUSE TO LET, HEBDEN BRIDGE - now taken
SPANIEL & WESTIE NEEDS NEW HOME:
COTTAGE TO LET
NANNY/BABYSITTER AVAILABLE:
MAN & VAN
ELECTRIC BIKE FOR SALE.
HEALTH AND RELAXING RETREAT FOR BEGINNERS WEEKEND
COMPASSIONATE HEALING MASSAGE