Small Ads
£10 for 4 weeks | £25 for 3 months | ADD YOUR AD | Add photo option | FAQs | HebWeb home page
HebWeb small ads
TIME FOR A CHANGE OF CAREER?
Retrain as a hypnotherapist. Our diploma course runs one weekend/month in Hebden Bridge, so you can still work while you train. Fully accredited practical training and small class sizes. 5 start dates a year. Call us to arrange an informal chat 01422 760344 or visit www.LHA.training to book a place on one of our free Discovery Days. (16 Aug)
2 BED FLAT AT LUDDENDEN FOOT Bright, sunny first floor apartment, gas central heating, allocated parking space. Quiet, respectful tenants only please. Long-term welcomed. Sorry no pets. Burnley Rd, HX2 6AH. Email to view. £425PCM. 1 month in advance + deposit. (6 Aug)
HOUSE FOR SALE Gorgeous Grade 2 listed cottage in Old Town. 2 bed + attic. Garden, garage, recently refurbed to high standard. £200k. Selling privately, not been advertised previously. Email me for more info/pics. (6 Aug)
MUSIC THEORY LESSONS From September 2019 I shall be offering Grade 5 Music Theory classes, with a view to submitting participants for examination. Places are limited. If interested please contact me on 07733 105457 (5 Aug)
ACCOMMODATION TO LET 
1 BED FLAT - CROWN STREET £450PCM
2 BED FLAT - CROWN STREET £550PCM
2 BED HOUSE - ALBERT STREET £500PCM
5 BED HOUSE - HURST ROAD £1,500PCM
Please contact me for further details and to arrange a viewing on 01422 843048  or email
(1 Aug)
FURNISHED HOUSE TO LET CENTRAL HEBDEN BRIDGE Spacious, fully furnished 2/3 bed family house available from the end of September to March. £650 pcm. Central location. Wood burner, newly decorated, quiet friendly street. Please email or call 07835 607376 for details. (30 July)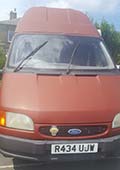 BIG RED VAN Brand new fridge unit. Gas cooker. Electrics. Leisure battery and electric hook up. Windout awning. Overhead storage. New heavy duty flooring. Lots of parts replaced. New tyres etc. Body work is not finest asset. Sad to see her go. Call 07982 643747. £2000 to include MOT or make an offer without MOT. (26 July)
MOBILE CHIROPODIST/PODIATRIST Available for all aspects of foot care in Hebden Bridge, Mytholmroyd and Luddenden area. Nail cutting, Corn removal, Hard dry cracked skin, Diabetic foot screening and foot care advice. 27 years professional, friendly service. For a Home Visit please phone Gerard A Schofield M.Inst.CH.Pod & HCPC registered on 01422 884802. (24 July)

MYTHOLMROYD GARDENING Local gardener available for grass cutting, garden tidy ups, jet washing, hedge cutting and pruning etc. References available. Ring Clive on 07749 742608 or 01422 882447. (21 July)
2/3 BED FLAT REQUIRED for single professional female, with outdoor space required for reliable single professional female and 2 very well behaved small cats. Unfurnished. Available to move in immediately. Please contact: 07876 033441 (18 July)
S/E WOMAN CARER/HOME HELP available for 2-8 hrs weekly to work with women within the Valley (I'm based in Todmorden) Experienced in cleaning/de-clutter, cooking, shopping, basic DIY, decorating, appointments/forms. Own car. Pam 07871 042646 or email. (17 July)
WANTED: HOUSE TO BUY House wanted within walking distance of Hebden Bridge centre (min 2 bedrooms). If you are thinking about selling, and want to save estate agent fees, please email. (16 July)
ACCOMMODATION Are you looking for a quality tenant to take good care of your home? I'm a mature lady wishing to rent long term property in Hebden bridge. 2 bedroom flat outdoor space would be a bonus.please contact Carol 07843 700402. (15 July)
WHAT IS THE CONNECTION BETWEEN MISMANAGED SLEEP AND WEIGHT GAIN?Summer is here, and many people want to have slim and beach-ready bodies.  But despite their attempts to reduce their calories, they fail over and over again.  Why:  Because "Cutting back on sleep is a fantastic way to gain weight." Researchers have discovered how this happens, and my book explains how to reverse this and many other sleep-related problems!  For more information, see our website. (9 July)
HOLIDAY CLUB Crossley Mill Holiday Club, Hebden Bridge. For children aged 5-10 years. Opening 8am-5pm for 6 weeks summer holiday. Opening From Monday 22nd July-Friday 30th August. Please call 01422 845820 for more information. (8 July)
1/2 BED PROPERTY WANTED Young professional relocating to Hebden Bridge and looking for a 1-2 bed property around £450 pcm. Please contact me if you have a property suitable. Many thanks, Lucy 07715 620540 (5 July)
PA/CARER WANTED FOR DISABLED LADY Patient, caring person needed for help with housework, shopping and accompanying to medical appointments. Mon/Tues 9 hours over the two days. Must be a car owner and IT literate. Please email. (3 July)
GARDEN TROUGHS
Several troughs. Some are a lovely mustard glaze, others more rustic. 27x16x8" deep £30 ono. Other household items ie. log baskets, shelving unit chest of drawers, and artists easel /equipment. 07769 612393 or email (29 June)
PLAN CHEST
Good condition 6 drawers dark wood £80 ono. Email Heather or phone 07769 612393 (27 June)
MOSAIC STUDIO CLOSING DOWN SALE - I'm taking part in HB Open Studios at Northlight Studios Friday 5th & Sunday 7th July selling mosaic mirrors at reduced prices plus lots of mosaic materials: retro/vintage china, tiles, bases etc. Info from Katherine (24 June)
LUNAR NEWSTAR 58 MOBILE HOME Lovely 4 berth van for sale, good condition, new tyres and clutch, sleeps four, toilet, shower, kitchen, new MOT. Year 2006, mileage 14,000. Bargain at £15,500 Contact Nicky 07789 860941. (22 June)
PORTRAITS AND MURALS COMMISSIONS Commissions taken for portraits, murals, pets, streets, homes, etc. Perfect for special gifts! Work will be ready in less that 10 days. Very affordable prices. Examples and prices here - Contact Larissa (19 June)
2 BED HOUSE REQUIRED TO RENT in Hebden Bridge. 2 double bed house required to rent for 2 professionals in Hebden Bridge. Must have parking. Please email anything suitable. Thanks, Michelle. (17 June)
2 BED FURNISHED HOUSE TO RENT (12 June) Thank-you. It's now let, great response from Hebweb.
MAZDA BONGO FOR SALE - now sold
2-BED FURNISHED COTTAGE HAWORTH Now let
MISSING CAT "Such a brilliant and immediate response means that he has now been found"
WOMEN'S ELECTRIC BIKE Now sold

CONTRACTS FOR MARKETING AND LEAD ADVISER CONSULTANTS Pennine Heritage is advertising two of the main consultancy briefs following the exciting grant from National Lottery Heritage Fund to fund our Resilient Future Project. This will develop and deliver strategies to secure the future of our grade II Birchcliffe Chapel and Pennine Heritage's Digital Archive. For further information, please click here or phone Trustees, Judith Schofield - 07443 844674 or Stephen Boyle - 07952 857828. (13 May)
2 BED FLAT IN CONVERTED CHAPEL We had loads of interest and have now found great tenants, thanks so much.
HARPSICHORD SALES AND MAINTENANCE:
I am a harpsichord maker recently moved into the area. I have a new single manual Flemish style instrument ready for final customisation and sale. Photo shows a similar instrument I have made. Phone 07760 434234 (6 May)
Some successful ads
2 BED HOUSE, HEBDEN BRIDGE Thank you for another successful ad!
FOR RENT, TODMORDEN Please could you remove my ad - I rented it instantly again so thank you!
FLAT FOR RENT Just let it! Please take the ad down and many thanks

BREWERY ASSISTANT We've filled the position now.

WALL MOUNTED PINE UNIT Quick work - I've sold the pine unit! 
WRITER LOOKING FOR A QUIET ROOM -  just placed an ad yesterday. I have had nice replies and wonder if you could take the ad down now?
FULL-TIME EXPERIENCED COOK Just letting you know that we've now filled this vacancy, thanks to HebWeb!
CLEANER REQUIRED
- Ad "Overwhelmingly successful."
3 BED TERRACED HOUSE TO LET Please can you remove small ad put on 9th July. 
I had a response within an hour of the ad going live and the first viewer took the house. I had 8 requests to view in 24 hours. Brilliant!
HOUSEKEEPER MEET/GREET DUTIES We have filled the position above. We had an excellent response with 18 applicants making the final selection very difficult.We wish to thank the people that responded and wish them well. We have used the HebWeb site on several occasions over an extended period and we have always had a successful result, and regard it as a most important community resource. Thanks, Calderdale Terraces.
PICK & PACK/ PRODUCTION ASSISTANT - Please could you close the advert? We've been overwhelmed with the response and quality of applicants! Thanks so much!
TO RENT, LATE OCTOBER Thanks again for sending many very nice prospective tenants my way. I'm very pleased to say the house is now let again so would you mind taking down the ad?
More responses from successful ads.
HebWeb small ads
2 BED TERRACED UNFURNISHED HOUSE FOR RENT Hebden Bridge.
Clean and tidy. Two double bedrooms, dining kitchen, living room, bathroom, 2nd toilet and utility room.  GCH and DG. Low maintenance front garden and paved/terraced garden to rear. Off-street parking. 2 minutes from Station and 10 minutes from town centre. Pleasant neighbours. £700 pcm. Available September. Tel: 07717 817224 (19 Aug)
WANTED: HOUSE TO RENT FOR 2 WEEKS We are a family moving to HB so our children can start school. Ideally a 2/3 bed place for the first 2 weeks of September. Please reach out for more details. Thanks! 07846 403903 (17 Aug)
JOB VACANCY AT THE TOWN HALL
Hebden Bridge Town Hall is looking to recruit an additional Duty Officer to join their staff team working on an annualised contract basis. For information about the position and details for how to apply please click here. (15 Aug)
SUNNY, 2/3 BED HOUSE TO LET HEBDEN Lovely 2 bed house available beginning September. Two large double rooms (possibly 3 following basement refurb). Great views, next to woods, 5 min walk to town. £650pcm plus bills. Text your name to 07818 082 077. Aim to return calls ASAP (working daytime). Looking for two quiet people, must love cats. Looking for someone to take care of my cat who will be staying at house. (15 Aug)
CANALSIDE COMEDY at Hebden Bridge Little Theatre, 8pm, Sunday, 8 Sept. Top UK & International Acts, Nicola Wilkinson, Danny Posthill, David Tsonos, Mick Neven, Rob Coleman. See Website (subscribe to mailing list for discount). Buy Tickets (11 Aug)
CHILDREN'S BOOKS FOR SALE Excellent condition beautiful children's books. Infant to 12 year old. 3 boxes. Will sell individual books or as collection. Please email (6 Aug)
LOOKING FOR 3 BED HOUSE TO RENT Looking for min 3 bed house with garden. Must accept cat. Hebden Bridge area local lady wanting to come home back to her roots. Husband is house trained I promise. Please text 07507 999862 (6 Aug)
AGED PINE TABLE FOR SALE Beautifully aged, solid pine table with two drawers. 154cm x 100cm. Height 75cm. Two drawers 31 x 43 x 8cm. £80 (ono). Collection only, Mytholm.
Please email (5 Aug)
HOUSE FOR RENT IN HEBDEN BRIDGE 2 bedrooms,bath with shower, open plan sitting room and kitchen,large windowed basement. Recently redecorated and carpeted. Very light and clean. Nutclough area.Bond and refs. £575 per month.Available beginning Sept. 07912 966944 (4 Aug)
LIFT & TONE THE PELVIC ZONE
A six-week course to improve lower back, abdominal and pelvic floor tone. Suitable for women of all ages. Course fully booked. Please see website for next start date. Course includes weekly home practice. (1 Aug)
NEW HOME NEEDED FOR MATURE DOG Lab/collie cross, 9 years old, still perfectly fit and healthy. Sadly needs a new home due to change in circumstances. Would make someone a good companion. Ring me for more details 07732 948590 (30 July)
URGENTLY WANTED. 3 BED HOME 3 bed/large 2 needed. Family relocation from Wiltshire. Need by September for schools (Our boys start Calder and Crossley). Reliable. Friendly. Excellently behaved lab. In area all week. Desperate, ready to sign. Email Sarah (28 July)
WANTED: 3/4 BED HOUSE TO RENT in Hebden Bridge area. We have rented in HB for 16 years and can provide references. Family with (nearly) grown up children, dog and 2 cats. Long term preferred. phone 07816 934732 or email Anna (25 July)
PA/ADMINISTRATION Experienced in Microsoft Office, Outlook, Sage 50 Accounts & all aspects of office management, i am seeking 15 hours per week (but very flexible), can  temp/provide holiday cover in the Mytholmroyd area. Contact by email please. (23 July)
LARGE ATTIC SPACE FOR RENT Looking for someone share my beautiful victorian fam ily home. Close to centre of Todmorden. 2 Double rooms and stunning views await. South facing garden. 5 mins from train station. Call Asha 07739 431485 or email (22 July)
LEARN HOW TO BECOME A COMEDIAN Thought of giving stand up comedy a go? Want some tips and skills in public speaking? Award winning comedian Mike Manera will show you how. Info for Hebden Bridge classes (21 July)
WANTED! WORKSHOP/STUDIO/OFFICE FOR FLORIST I'm looking for a small-medium workshop/office space for my floristry (floral design) business. From this space i'll create floral designs ready to deliver to events, weddings etc.  The space can be within a mill, above a shop, in a dry/cool secure out house, whatever, i'm open to suggestions. Budget is £100-£250 pcm dependent on space. Call/Text Hattie 07511 805284 (19 July)
RESIDENTIAL SUPPORT WORKERS WANTED £8.42 - £9.18 p/h. 30 & 39 hrs per week. We have a number of vacancies for RSW's in the Calderdale area. Supporting adults with learning disabilities and autism. Experience of working in a care setting is required. If you are interested in joining our growing team at Lifetime Opportunities, call Jenna on 01706 853487 (18 July)
MOBILE HAIRDRESSER: Friendly, mature, qualified woman hairdresser working with the women of the Valley within the comfort of your home. Specialising in Women's short cuts and difficult to cut hair. Pam 07871 042646 (17 July)
HANDMADE GUITARS Two handmade acoustic guitars for sale from Hebden Bridge based luthier.
OM model rosewood & 00 model mahogany. Instruments also made to commission.
Email me for details and prices, or visit my website (15 July)
LARGE DOUBLE BEDROOM IN ARTY HOUSE
Looking for lodger for fully furnished room in lovely artsy 2 bed terraced house in Hebden. Me, 28 female, friendly and outdoorsy, easy going veggie. You must be happy living with kitties. 425. Bills included. Email (12 July)
ADMINISTRATOR REQUIRED - IMMEDIATE START Monday - Friday, 9-4pm.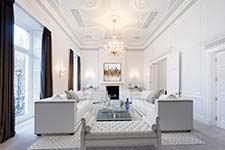 Salary negotiable. Small, thriving construction company located in Hebden Bridge are seeking an Administrator to support our projects in North West and London. You'll need to be experienced, well organised, able to think ahead, confident and friendly with excellent communication and IT skills. Use of Outlook Email and MS Excel is essential. Contact Jo on 07495 772511. Or email. CVs welcome. (10 July)
CANVAS WRAP PHOTOGRAPHY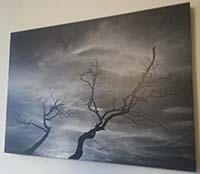 Selection of quality canvas prints. Mostly around 14x10 in. but print shown here is 28x40 in. Selling at cost price: £35 each for the small, £100 for the large. Tel. 07828 054119 for viewing. (8 July)
LESBIAN TREES RESEARCH Independent Filmmaker seeks to speak to women who were part of the earliest lesbians who moved to Hebden Bridge from other parts of the country and those who have knowledge about the Lesbian trees/ support system that was established when the first wave of lesbians settled in Hebden. Any conversations are for research only and no filming is necessary! Any leads, connections warmly welcome. Email 07506 704207 (3 July)
LOG SPLITTER - now sold (2 July)
CAMPER VAN ACCESSORIES Sadly our Mazda Bongo has gone to that rust bucket in the sky. Several accessories (all used) for sale including a Kyman awning, insulation for the roof when raised, mosquito net window inserts, a removable table and some other bits and bobs. Happy to sell as a job lot or individually Please e-mail for more details. (29 June)
LARGE DOUBLE ROOM, TODMORDEN - Large double room in house very near central Todmorden. To share with vegetarian woman (42), greyhound and two cats. £350 per month including all bills. Please email (27 June)
FEMALE SUPPORT WORKERS WANTED! Dimensions are a National not for profit Organisation looking for Support Workers to support a lively lady living in Myhtholmroyd. Interested in joining an exciting new team and making a difference? Contact Helen Barton on 07415 526675. (26 June)
FRIDGE FREEZER/OAK COFFEE TABLE FOR SALE Liebherr Fridge Freezer: Good Condition. H178cm W55cm D61cm. Three freezer drawers. £120. Large Square Solid Oak Coffee Table: 80cm square H45cm. £150. Collect from Old Town. Please email or ring 07941 643490. Can supply photos. (22 June)
ROOM TO RENT Room in shared house, Todmorden, £320pm all in, +deposit of 3 weeks rent. Fully furnished, front/back outdoor space, parking plentiful. Short/longer-term, part/full-time all considered. 07811 539686 (17 June)
2 BED UNFURNISHED HOUSE FOR RENT "House was rented almost right away through Hebweb, a great resource. Thanks a lot." 
BLACK STONE LASER CLINIC
Black Stone Laser Clinic is now at Hebden Town Hall. We specialise in IPL laser hair removal which is permanent and pain free, Tattoo removal, Laser acne, vascular and pigmentation therapies as well as The laser carbon facial... pop up Botox, fillers and semi permanent makeup clinics once a month. For details of all treatments see website or call on 07813 398647 (24 May)
2 BEDROOM HOUSE FOR RENT - Now taken
ONE BEDROOM HOUSE TO RENT IN HEBDEN - Tenant now found.
GENTS BIKE - "it sold within hours!"
3 BED HOUSE TO RENT - my home has a tenant, that was quick! Please can you take the Ad down.
4 BED HOUSE HEBDEN BRIDGE - now let. I had several enquiries and found some good new tenants.
HEBDEN BRIDGE CRUISES
HEBDEN BRIDGE TOWNHOUSE TO LET Found some lovely tenants really quickly, many thanks!

TWO-BED HOUSE TO LET IN MYTHOLMROYD. Once again great success by placing my house to rent on hebweb …. it's now gone so please can you remove it
successful ads
WAREHOUSE & PICK & PACK OPPORTUNITIES We've now filled the positions.
PICKING & PACKING WAREHOUSE ASSISTANT - We've taken on 2 brilliant staff. Many thanks for helping us again!
3 BED HOUSE TO LET / CENTRAL HEBDEN BRIDGE I'm pleased to report that the house has been rented as a result of the ad

FREE TOPSOIL - I've been inundated with responses, so thanks very much. Who knew there was so much demand for soil?! Could you take the ad down please?
TWO BED COTTAGE TO LET: Like last time, I've been inundated with replies and now have a lovely couple to move in at the end of May, so would just like to say thank you (1 April)
HOUSEKEEPER/MEET & GREET PERSON - we have found a candidate. We wish to thank all those that applied .. the response was excellent as was the calibre of the candidates.
HOUSE TO RENT - GREAT VIEWS AND LOCATION: We have successfully found tenants within one day
HOUSE ORGANISER ESPECIALLY FILING - I had so many wonderful responses to my ad for someone to help me re-organize my house post-flood, I wanted to employ everyone! Thank you.
2 BED HOUSE TO RENT IN CENTRAL HEBDEN - House successfully rented through Hebweb. Fantastic posting wall!
HOUSE TO LET: Now let. "The ad found a new tenant within three days of its insertion so I'm very pleased with that"
EXPERIENCED SECRETARY /ADMINISTRATOR: we have now successfully recruited. We had a lot of applicants via your website again – thanks very much!

HOUSE TO LET: "let within 24 hours of ad going up"
More responses from successful ads.
HebWeb small ads
REIKI LEVEL 1 & 2
Two standalone days of beautiful ceremony to train as a Reiki practitioner: Attunements, Meditation Journeys, Woodland Vision Quest, Channeling Exercises, Practitioner Boundaries, Galactic Mayan Astrology, Comprehensive Manuals. For more info, email or visit jyotiofferings.com (19 Aug)
RETAIL SHOP IN CENTRE OF TODMORDEN 11 Halifax Road is available to rent from end of September. Ground Floor £625 pcm and 1st Floor £325 pcm. Could be used for Artists to have studio space and selling space! Email: Stellaupnorth@gmail.com (16 Aug)
WANTED - SPACE FOR BEEHIVES - Does anyone have space, in or around Hebden Bridge, in a field, or an area, for 1 or 2 beehives over winter and next spring / summer sea son? The site would need to be protected from excess wind and flooding, and away from public pathways or livestock. You would be welcome to help with the bees and learn about beekeeping! Please email (15 Aug)
T5 TRANSPORTER WITH ROCK & ROLL BED
T5 with leather sportline seats, rock and roll bed, 20inch alloys, registration TAZ8172. £7995 ono To view contact davidsvan@posteo.uk or call 07903 563339 (13 Aug)
FURNISHED HOUSE "This house is now let, thanks Hebweb"
VESPA 125 FOR SALE
Piaggio Vespa LX 125 3v scooter for sale.  8850 miles on clock, clean condition - recently serviced, mot'd until April, new front tyre - starts every time - great runner - learner legal.   £1695. Tel Kim on 07803 907517. (6 Aug)
2 BED HOUSE - "snapped up at the first viewing"
2 BED MID-TERRACE IN CRAGG VALE "The property was let the same day it appeared" on the HebWeb. 
HOUSE TO LET IN TODMORDEN Now let
FREELANCE EXPERIENCED QUANTITY SURVEYOR REQUIRED to support our residential and commercial projects in North West and London.
You'll need a qualification in Quantity Surveying or 5 years experience. Your role will be to provide estimates, submit monthly valuations, prepare project cash flow forecasts and manage  sub-contractors' accounts.  You''ll be part of a small, dynamic team based locally.  Immediate start. Salary negotiable. Contact Jo on 07495 772511. Email your CV. (24 July)
MOBILE BOTOX & FILLERS Registered Nurse Prescriber Take a look at my website, Mobile practitioner with seven years experience Lipnurse.com. 07568 352788 (23 July)
BANK SUPPORT WORKERS Do you have a desire and commitment to make a difference to the life of a young teenager with cerebral palsy? Part of her small team you will provide support in the family home and the Hebden Bridge area. Training provided. Driver preferred. From £11 per hour. Workers with good ad hoc availability. For more information and application form please email or call 01257 473967 (19 July)
2 BEDROOM HOUSE AVAILABLE 2 bed house available to rent from the 1st August, a few minutes walk from Hebden town centre. 600pcm. Separate kitchen /living room. Wood burner in lounge. Small yard.  Please email (18 July) 
1-BED FLAT FOR SALE in Hebden Bridge. Quiet, friendly street. Centrally located. £118K. Available with 1 month notice. To discuss and/or view (strictly by appointment only), call Mike 07535 976 585. Please feel free to share this ad. (17 July)
WANTED: HOUSE TO RENT OR BUY in Old Town, Pecket Well or Midgley areas. 3+ bedrooms or possibly smaller if option to extend. Call Iain 07816 287117 (15 July)
DOUBLE ROOM HEBDEN Sunny, Central, Queer Friendly. Close to transport links, Garden, On street parking. Friendly and relaxed. Share with female. £380 inclusive. Available 1/08/2019 Tel: Caroline 07563 001424 (12 July)
PENNINE ECO CLEANING Entering our 5th year eco-cleaning in Hebden. We currently have weekly and fortnightly slots available and also offer a convenient handyman service for our clients. Friendly, reliable service. Please email (8 July)
BRIGHT SPACIOUS ROOM TO RENT £380.00 all inclusive. Large room furnished in family home. 10 mins from station 5 mins from HB post office. parking and small outside patio. Available 1st August. Suit working single. Please email or text 07486 367865 (8 July)
LARGE DOUBLE ROOM BIRCHCLIFFE - Spare double room next to woods on Birchcliffe. Current occupants are two males in mid 20s. Both easy going recent graduates now in full time employment. Please get in touch with Euan on 07535 266699 (3 July)
DOCTOR FOSTER CARPENTRY AND MAINTENANCE Any carpentry jobs undertaken. Doors, Windows, built in cupboards, floors, shelves, coat hooks.No job to small. Free estimate. No obligation. Mobile 07491 655560 (1 July)
CHEST OF DRAWERS
Interesting old chest of Drawers with nice proportions needs tlc £50 ono need to sell before 9th July. 07769 612393 or email (29 June)
AGA STYLE COOKER
Aga Style electric cooker very good condition. 2 ovens 1 is a fan. Hardly used.
It is similar to Aga, is a Sandyford. On lifting trolley for ease of transport £600 ono. Email Heather or 07769 612393. (27 June)
QUICK SALE: CHEST OF DRAWERS Antique Georgian Chest of Drawers for sale, Beautiful French Oak with Hand Turned legs. £180 ono (rrp £400) Travelling on June 30th, quick sale only :) Call 07874 143102, or email (22 June)
3 OR 4 BEDROOM HOUSE TO RENT WANTED  We have a business in Hebden Bridge and now looking for a long term house to rent. We have 3 children and a dog. Would like 3 or 4 bedrooms. Telephone 07784 831343 Or email  (21 June)
DOG WALKING SERVICE Dog lover available to walk Hebden dogs! Mornings - £10 per walk (lasting one hour), some evenings also available! Would love to hear from you and your canines. Email Lindsey (17 June)
2 BEDROOMED HOUSE FOR RENT House rented and deposit paid in less than 24 hours!!! Thank you Hebweb (13 June)
2 BED HOUSE TO RENT IN HEBDEN We would like to thank everyone for such a great response. We have now let the property (22 May)
ONLINE YARD SALE (VARIOUS ITEMS) Now sold
Some successful ads
HAND MADE KITCHEN FOR SALE Now sold
INDIAN RETREAT TICKET FOR SALE - no longer available
COTTAGE TO LET FROM AUGUST: Just to say that my cottage has now been let. Thanks once again to HebWeb!
2 BEDROOMED TERRACED HOUSE now let
TWO KITTENS NEED A HOME! It took a little while but our two boys have just been collected to go to an amazing new home. Thank you so much. Good old Hebweb!
ROOMS IN HOUSE Now taken: I had a great response
2 BED BACK TO BACK TO LET - Hi there I have found lovely tenants for my house in less than 24 hours. Amazing! 
WANTED: A ROOM FOR FEBRUARY: Thank you to everyone who responded (too many to reply to personally). I have somewhere now.
TWO BED HOUSE TO LET: "I took out an ad on 15 August and have had an overwhelming response. It's now been let"
NARROWBOAT FOR RENT now let. I had a lot of enquiries from Hebweb, thanks!
WANTED P A / CARER I have had loads of responses to my ad re PA/Carer and I have appointed to this post.
PERIOD COTTAGE TO RENT IN HEBDEN BRIDGE: We have let the cottage now and so you can take the advert off the site. We had a fantastic response - thank you.
CREATIVE SOCIAL MEDIA PERSON PART TIMEWe recently placed an ad with you, the response has been incredible & the quality of applicants
outstanding, the position has now been filled
Elevated Victorian Stone Terraced Cottage Please remove my ad with the picture.I have got a tenant. Thanks. Inundated with people requesting information
TO LET - SPACIOUS 3 BED TERRACED HOUSE: It went up yesterday and I've found a tenant! I'm so pleased, thank you.
More responses from successful ads