Small Ads
£10 for 4 weeks | £25 for 3 months | ADD YOUR AD | Add photo option | FAQs | HebWeb home page
HebWeb small ads
HANDY CARE PERSON Handy Person for small jobs, with big van. Experienced painter and decorator, interior, exterior work taken. I've a big heart, a current DBS and caring nature. Happy to walk dogs, look after children and offer assistance to anyone in need. Dont be afraid to call if you're wondering if your job is 'small'. From £8 an hour. Discount for regular bookings. Please email or ring 07434 951350 (18 Feb)
EXPERIENCED ENGLISH TUTOR Does your child need support in reaching their true potential in English? All ages and abilities welcome, including 11+, GCSE Language and Literature and A level. References and DBS check available. Tel: 07838 002002 (17 Feb)
FIX YOUR COUPLE RELATIONSHIP FASTThis book provides quick relief from relationship misery. I begin by sharing with you some of the most powerful insights into how to have a happy relationship; plus a couple of exercises that take five minutes per day, which will change your relationship situation almost at once. My teachings changes how you love, and how you relate. See our website information page (15 Feb)
FRIENDLY RELIABLE HEATING SPECIALISTS Do you have an issue with your boiler? We are a female led not for profit organisation with a team of friendly reliable gas safe registered engineers available now. Call or text 07483 217330 (13 Feb)
YOGA FOR STRESS, ANXIETY & DEPRESSION Six week course exploring simple yoga practices to balance the nervous system. Reduce stress and anxiety, improve low mood. Suitable for all. Starts 14th March 7:00-8:30pm, Hebden Bridge. See Facebook or 07443 602108 (12 Feb)
DO YOU NEED A HOUSE SITTER? If you need a tidy, respectful house sitter to look after your home, I am looking for short term accommodation from March onwards. Can look after pets and gardens. Can provide references. Please call 07582 862917. (11 Feb)
HOUSEMATE REQUIRED To share my beautiful big victorian family home. Stunning views and south facing garden. Close to the centre of Todmorden. Two spacious attic rooms available. Available mid-March. Call Asha 07739 431485 for more information. (7 Feb)
2+ BED HOUSE WANTED Within a mile of Hebden Bridge. Preferably an older property. Not an underdwelling. outside space a bonus. Don't mind a project but must be structurally sound. Budget up to £140000. Please email what you have (4 Feb)
CENTRAL HOUSE TO RENT
Two bed detached house to rent on Foster Lane in Hebden Bridge (5 mins walk from the Town Hall/White Lion). Modern, sitting room, kitchen, downstairs toilet, bathroom, one double and one small double or large single bedroom. Outside decked area and private parking. Available mid-Feb. £650 PCM, professionals only. Please call Tim on 07917 755835 to arrange a viewing. (31 Jan)
COMPASSIONATE HEALING MASSAGEExperienced massage therapist offering skilful soothing massage and Reiki treatments from my therapy room in Hebden Bridge. Swedish, no hands. Ayurvedic foot massage, Indian head. See website. 07790 897192 (30 Jan)
WANTED - HOUSE TO RENT Quiet house with garden and parking required for 45 year old professional female. Email or phone 07555 244699 (30 Jan)
DR FOSTER CARPENTRY AND MAINTENANCE Any small job, cat flaps, curtain fittings, doors repaired, doors fitted, floor repairs, stud partitions, broken furniture. Most carpentry and other jobs. Please contacted me on mobile 07491 655560. Free estimate no obligation (28 Jan)
CARE AND SUPPORT PROFESSIONALS WANTED
We are looking for independent care and support workers in the Upper Calder Valley. Give support to others, set your own rate, decide when and where, work as part of a community! Express interest at this web page. (23 Jan)
ELIMINATE YOUR OLD TRAUMAS Are you struggling with mysterious ailments, physical or psychological? Are you aware of some traumatic experience(s) in your past, which have not been digested fully or properly processed? If so, there could be a direct connection between those two facts. And it is never too late to clean up a traumatic past. This book shows you how. See this website (18 Jan)
ROOFING AND GUTTERING For all your roofing needs! From small jobs to full restrips, flat roofing, guttering, UPVC facias, chimney stacks, lead work, pointing. 23 years served trades men. Free estimates. Ring 01706 359017. Mob 07929 842617. Ask for Gerry. (15 Jan)
SUPREME CLEANING SERVICES: Household cleaning to a very High standard, whether once a week freshen up or full house Inside/out, We do offices,properties before/after tenants, clean carpets, paths/ driveways. Refs Available. Contact Danielle 07933 928358 or 07851 056515 (14 Jan)
DANCE CLASSES
Dance Classes in Hebden Bridge and Mytholmroyd, all ages and abilities.
Contemporary, Commercial, Ballet, Parent and child. See website (14 Jan)
SALES & MARKETING EXECUTIVE - Part Time (16 to 24 hrs per week) Would you like to join the award winning charity, X-PERT Health? Ideally, educated to degree level, two years previous experience, a good understanding of digital media channels and integrated marketing campaigns along with a flair and passion to drive sales forward. Closing date 9am 18th Feb, interviews 27/28th Feb. Email your CV and covering letter. (14 Jan)
SEEKING HOUSE TO RENT Retired couple seek 2 bed house/flat to rent long term in Hebden, Tod, Mytholmroyd Max rent £500. Landlord selling our house, been 16 years there.good references, financially sound. Please email (11 Jan)
HOUSE TO RENT IN TODMORDEN
£430 pcm. Tod centre 2 mins walk. Gas CH/DG etc. Call Ian 07801 213 195 or email (9 Jan)
T-TIME SEWING WORKSHOPS New! Sewing Workshops 4.30-6.30 at Word of Mouth, starting Tuesday 15 January 2019. Sewing machines and project ideas available. Work at your own pace. For more info email or 07513 359164 (8 Jan)
PEUGEOT SILVER 308
Diesal Turbo 2009. Selling due to motability vehicle. In perfect working order. Regularly serviced. 109,000 miles. Bodywork good. Alloy wheels. Clean interior. £950.00 ono. Email or Tel: 07921 515524 (5 Jan)
LOVELY 2 BED HOUSE FOR RENT Gorgeous mid terrace in Todmorden, Burnley Road near Staff of Life pub. Avail end Feb. Stunning views, garden, gch, stove in livingroom. Not suitable for very young children. 550pcm. WhatsApp +97433141169 (4 Jan)
SATYANANDA YOGA IN HEBDEN BRIDGE Starting 9th January with Claire Thomas. Wednesday morning and evening classes at Hope Baptist Church, including Yoga for Beginners, and Yoga & Meditation. Monday afternoon Yoga for Mental Health & Wellbeing at Hebden Therapy Centre. Traditional yoga with focus on body, breath and awareness. Suitable for all ages and abilities. More details on our Facebook page or call Claire on 07443 602108. (3 Jan)
ROOM FOR A THERAPIST Hi, I am renting a really lovely quiet room in central Hebden from February to do CBT for half a week. I'm looking for a sharer and a room to share. £45 each. Please email. (2 Jan)
REFURBISHED ATTIC APARTMENT Spacious 1 bed part-furnished bedroomed attic apartment in Carlton Chambers. GCH. Living room, separate fully fitted kitchen with additional storage, double bedroom, bathroom. £475 pcm. Available now. Please contact by email or 07796 135824 (2 Jan)
6 X RESIN SKULLS FOR SALE  
6 Resin Sulls for sale £25 each ono.  Please contact Fred on 07842 142965 (31 Dec)
HEN FOUND Is anyone missing a hen?  If so please contact me.  Have had her for about 2 months now, think someone might be missing her. Thanks. Please email (24 Dec)
LOOKING FOR RENTAL Looking for property circa £1000 pcm for 6mo. Views/outside space. Furnished. Married couple. Can pay 6mo upfront. Walkable/bus to train station important. ASAP. Please contact via email. (21 Dec)
LOOKING TO RENT IN HEBDEN OR TODMORDEN I am relocating from London and looking to rent a house or a flat long-term in either Todmorden or Hebden Bridge. I am looking for somewhere unfurnished and pet friendly (cat). I am a writer and theatre worker and hope to move by February 2019. I can provide references and a guarantor. Mobile: 07711 910894 or email (17 Dec)
WRITER SEEKS STUDIO Writer /occasional artist seeks warm studio to rent in Luddenden Foot /Mytholmroyd. From mid-January. Great if kitchen available but not absolutely needed. Female, 66, in studio most days but often away. Please email. (11 Dec)
LOOKING FOR A BABYSITTER? I have over 10 years experience of working with children of all ages. DBS checked and references available. £8 per hour. Available in Todmorden and Hebden. Looking forward to hearing from you! Hannah: 07983 346088 (7 Dec)
ADMIN WORK WANTED: Experienced comms /copywriting /admin professional looking for part time work in the area. Half days or 3-4 days per week ideal. Please email (7 Dec)
URGENT DOG SITTER I have to attend Funeral on 6th December 2018. Please can anyone help look after my King Charles Spaniel for about 4 hours this coming Thursday 6th December. Lovely temperament. Telephone 07377 673883 (3 Dec)
ROOM TO LET A light and spacious double room with fantastic views in large friendly house-share in Mill Bank, 5 miles from Hebden Bridge. See the Spare Room website for info and photos. Phone 07740 626370 or email. (1 Dec)
THE LITTLE FIR TREE. Pot grown Christmas Trees. Delivered and collected after Christmas. Wainsgate Makers Bazaar 2nd December. Hare and Hounds Old Town 8th December. Hebden Bridge Market 16th December. 07982 643747 (27 Nov)
HARDCASTLE CRAGS IS RECRUITING
We're Recruiting a Visitor Experience Officer. 19,349 pro rata - Mat Leave Cover (9months) - 3 days/week. Deadline 13th Dec. Role involves managing creative activities for schools and young people, organising a series of guided nature walks, and developing engaging exhibitions in Gibson Mill. Seeking someone administratively organised, creative, and that loves working with the public. For info and to apply (25 Nov)
PHOTOGRAPHER AVAILABLE Portraits, family, small businesses, events. Instagram. £50 for a session (typically 1 hour). £250 for a 4 hour event. £500 for a 8 hour event. All digital images included. Please get in touch to discuss further (15 Nov)
WANTED: 2 OR 3 BEDROOM PROPERTY Single Professional, relocating to Hebden Bridge from London. Looking for a quiet place to call home. Ideally 2 or 3 Bedrooms. Can move anytime from 15/11/2018. References can be provided and deposits etc. Email (14 Nov)
LOOKING FOR WORK I'm looking for part time work. I'm quick at learning new things, good with computers, good with a drill/tools and have a clean driving licence and car. Please email or call 07951 093248 (14 Nov)

GRACIE JIU-JITSU CERTIFIED TRAINING CENTRE We're an official Gracie Jiu-Jitsu Training Centre. We offer two programmes, Junior Grapplers age 7-15 yrs and Gracie Combatives age 15 and upwards. For more information on the courses and curriculum please visit our website (7 Nov)
Some successful ads
2 BED HOUSE, HEBDEN BRIDGE Thank you for another successful ad!
FOR RENT, TODMORDEN Please could you remove my ad - I rented it instantly again so thank you!
FLAT FOR RENT Just let it! Please take the ad down and many thanks

BREWERY ASSISTANT We've filled the position now.

WALL MOUNTED PINE UNIT Quick work - I've sold the pine unit! 
WRITER LOOKING FOR A QUIET ROOM -  just placed an ad yesterday. I have had nice replies and wonder if you could take the ad down now?
FULL-TIME EXPERIENCED COOK Just letting you know that we've now filled this vacancy, thanks to HebWeb!
CLEANER REQUIRED
- Ad "Overwhelmingly successful."
3 BED TERRACED HOUSE TO LET Please can you remove small ad put on 9th July. 
I had a response within an hour of the ad going live and the first viewer took the house. I had 8 requests to view in 24 hours. Brilliant!
HOUSEKEEPER MEET/GREET DUTIES We have filled the position above. We had an excellent response with 18 applicants making the final selection very difficult.We wish to thank the people that responded and wish them well. We have used the HebWeb site on several occasions over an extended period and we have always had a successful result, and regard it as a most important community resource. Thanks, Calderdale Terraces.
PICK & PACK/ PRODUCTION ASSISTANT - Please could you close the advert? We've been overwhelmed with the response and quality of applicants! Thanks so much!
TO RENT, LATE OCTOBER Thanks again for sending many very nice prospective tenants my way. I'm very pleased to say the house is now let again so would you mind taking down the ad?
More responses from successful ads.
HebWeb small ads
2 BED HOUSE TO LET, Mytholmroyd. Lovely through terraced house with open views. Available beginning of March. £500 pcm. 07507 711166 (18 Feb)
JOB VACANCY - PENNINE PROSPECTS Pennine Prospects. Project Administration Assistant 12 hours per week. £17,500 pro rata Temporary post - 12 months. More information on the post here. (18 Feb)
JOB VACANCIES AT HEBDEN BRIDGE TOWN HALL The Town Hall was born with a vision to make it the centre of the town's life. It currently needs Duty Officers to join the staff team. More info. (17 Feb)
FEELING OVERWHELMED BY STUFF? I can help declutter and organise any part of your living or work space. Help with life's paperwork - or just your record collection? I can help you downsize, prepare your house to sell and pack to move. I can sensitively support you following a divorce, bereavement or move into residential care. I'm non-judgemental, DBS checked, trained & insured and my 1-to-1 service is confidential. Call 07966 788342 or email (17 Feb)
THERAPEUTIC MASSAGE + ENERGY HEALING FOR WOMEN I am an experienced therapist offering Therapeutic Massage and Energy Healing for Women. I am passionate about helping women to reclaim love for their bodies, wombs and physical, emotional and mental health. I offer Therapeutic Aromatherapy, Indian Champissage and Chakra Energy Healing from the gorgeous Wellness Space in Tod. See website, email or call 07383 488417 (15 Feb)
BREWERY ASSISTANT Full time brewery assistant /HGV driver trainee required at our Mytholmroyd Kombucha brewery. Full HGV training given, clean driving licence 5yrs+ is required. Brewery experience an advantage. We're a growing, fun young company with excellent benefits, we're determined to make our business a global success. If you're a motivated team player we'd love to hear from you. Send your CV/ covering letter. for full job spec. (13 Feb)
FURNITURE WANTED: sofa, bookcase, wardrobe rugs, table chairs, computer desk, garden furniture etc. Moving in to an unfurnished house on 16th Feb. Payment in cash for right items. I'm new to HB so may need a little help getting it here. I have a campervan so can fit smaller items into it - or I'll hire a van for the right stuff. Thanks. Email or phone: 07555 244699 (11 Feb)
QUIZ NIGHT IN TODMORDEN Survivors of Torture Activity Fund (STAF). See this flyer for details of our fund raising quiz and Thai meal at the Golden Lion Todmorden Sunday 10 March 6.30 pm. 07789 264770 (8 Feb)
HEBDEN BRIDGE TOWNHOUSE TO LET Found some lovely tenants really quickly, many thanks!

SUPPORT WORKERS WANTED Are you warm, friendly, reliable with a 'can-do' attitude? Join our small friendly team working with a very active woman who is quadraplegic. No care experience necessary as full training will be given. Based in Ripponden. 1x 20-25hr post, 2-3 shifts a week. 1x bank staff member. £9.50 per hour plus pension and 5.6 weeks paid holiday (pro rata). More info and application pack at our website or call 07976 891 261 (1 Feb)
HGV DRIVER REQUIRED Full time HGV Driver and Brewery Assistant position OR Part Time HGV Driver (min Class 2) for brewery in Hebden. More info and applications via email with CV and covering letter. (30 Jan)
SUPPORT WORKERS WANTED! Pathways Films – Dimensions are a National not for profit Organisation looking for Support Workers to support a lively lady living in Myhtholmroyd. Interested in joining an exciting new team and making a difference? Contact Sylvia on 07776 096693. (30 Jan)
EXPERIENCED P/A CARER WANTED Experienced PA/Carer needed in Todmorden for 5 hours/week. £9.07 per hour plus mileage. General support, trips out, housework. Must be car owner /driver and dog lover. Call Abby on 01706 813846 (28 Jan)
LOOKING FOR A WORK SPACE? We have a Unit coming free. 21.8 sq mtrs at £404.49 pcm (including heating and lighting) at the Town Hall. Please contact Rachel via email or 01422 417300 to arrange viewing/ more details (23 Jan)
HEBDEN HOUSE-SHARE Sunny Double Room, sharing with friendly woman. Garden, on-street parking, close to all transport links, Quiet cul-de-sac, central. Safe house for women. Working prefered. £380, inclusive. Carol: 07563 001424 (22 Jan)
FURNITURE, PLANTS & CLOTHES FOR SALE We are moving abroad so our furniture, plants and clothes are for sale. Collection from Mytholmroyd. Everything listed on this web page. Contact us at by email (19 Jan)
KLOVER STAR14 PELLET STOVE Wood pellet stove 10.1kW to water and 1.4kW to room. Will heat small house. Ex showroom, it's registered for Renewable Heat Incentive. £1600 inc VAT. Can offer MCS fitting. Other things in autumn sale. Andrew Hodchild at Ecoheat (17 Jan)
LOHBERGER LM50Z WOOD COOKER & WATER HEATER Wood fired cooker, ex showroom sold as seen in mint condition, we have a close down lid for hot plate, no oven - just hot plate, it has about 6kW output to water. £1680 inc VAT  Email for more info (17 Jan)
RENEWABLE ENERGY SYSTEMS - To Help You Help Our Planet. Feed-In Tariff for Solar PV Ends (for new entrants) on 31st March. Free Survey. Email Email Andrew Hodchild
(14 Jan)
SEEKING UNIT/STUDIO TO RENT Musician seeking small unit, studio space or similar to rent in Mytholmroyd /Hebden area. With 24 hour access suitable for rehearsal, drum lessons and small amount of storage. Please email or call Emma on 07964 371773 (14 Jan)
TWO-BED HOUSE TO LET IN MYTHOLMROYD. Once again great success by placing my house to rent on hebweb …. it's now gone so please can you remove it
TO RENT Available now. Spotlessly clean, bright 2 bed house in Hebden. Living /kitchen. Large basement. 2 good size bedrooms. Bathroom with shower over bath. Newly decorated and carpeted. 07912 966944. Bond/refs required (12 Jan)
HAWAIIAN LOMI LOMI MASSAGE
is a sacred and transformational bodywork. Rooted in indigenous culture, Lomi Lomi works gently yet deeply into the muscles with long continuous flowing strokes. Nurturing the body to help release tensions and any unhelpful patterns stored within the body's cells, clearing blockages, whilst at the same time giving the energy new direction. Also available: Natural Spiritual Healing. At the Hebden Therapy Centre. See Website. (9 Jan)
LOOKING FOR ROOM IN FLAT - My son and I are looking for a room 3 days per week - Sunday, Monday and Tuesday. Close to bus stop, for my son to get to school. I commute between here and London. Please email (7 Jan)
JAN SOLD OUT. NEW DATES ADDED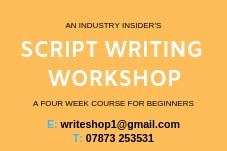 Always wanted to write for TV, but don't know where to start? This four-week course will give you the tools to structure stories, create compelling characters and write dialogue that counts. Led by experienced scriptwriter, Pippa McCarthy, (Eastenders, Emmerdale). Runs Tuesday Evenings 7-9pm, Feb 5th, 12th, 26th & Mar 5th @ Hope Chapel, Hebden Bridge, HX7 8EW. Course Fee: £98. Email for Bookings/Info. Limited places. Early booking advised. (4 Jan)
HOME REMOVAL & COURIER SERVICE
Commercial and domestic courier and removal service. UK wide coverage. small or larger moves catered for competitive rates. Professional friendly service gauranteed. Luton vans with tailift, fully insured. Hourly or flat rate available. 07724 779299. Website (3 Jan)
REGULAR THERAPY 2019
Happy New Year! Would you like the opportunity to experience regular reflection and personal development? Only £25 an hour for long term psychotherapy at the Therapy Lounge, Hebden Bridge. See website - 07866 656779 (3 Jan)
Adorable GRADE II LISTED COTTAGE FOR RENT JAN 2019
Cottage available to rent midweek Monday to Thursday. Terms available. Can Sleep 3. Stove powered central heating system. Call 07799 944843. (24 Dec)
HEBDEN-LONDON BOAT SWAP Boat lady requires to swap boat in Hebden for long weekends in boat in London, preferably Camden area. Fixed dates from Thursday to Sunday once a month starting January 2019. Please contact via email (21 Dec)
WEIGHT LOSS NEW YEAR'S RESOLUTION?
X-PERT Weight is a 12-week programme, full of guidance on health, nutrition, exercise and stress management. You'll receive a 200-page folder full everything you need to lose fat and keep it off! Register now for free and you and a friend get half price sessions! Hebden Bridge group starts 8th January, 5.30-7pm. Visit our website, or email or call 01422 847871 (19 Dec)
HOW TO HAVE A HAPPY COUPLE RELATIONSHIP
In this book, you will find: Guidelines for building a successful couple relationship; Insights into how to manage your emotions for more effective regulation of your side of a happy sex-love relationship; How to love, actively and sensitively; How to communicate about anything that comes up in your relationship. How to improve your conflict-management style. Plus: Strategies for changing any of your unhelpful relationship habits. See webpage (10 Dec)
OPERA SINGER FROM THE SQUARE
Join me for an evening of opera and a whole lot more. Choose the songs you want from my song menu. I've sang around the world in opera houses and on the streets bringing "opera to the people". I love what I do and am thrilled to be singing in Hebden Bridge. The Town Hall, 19th December 7pm. Tickets £10. 07838 360195 or see website (2 Dec)

CARER REQUIRED URGENTLY Elderly gentleman, Mytholm, needs local carer on Thursday pm, part Sunday, maybe hours during week. Non smoker please. Can be job share. £8 50+ per hour, depending on experience. Full details - Email or 01756 774 497 (20 Nov)
WANT TO RENT: 3/4 BED HOUSE three quiet, tidy and trustworthy freelance creatives in mid-20s, looking to let 3 or 4 bed, part /unfurnished house, Hebden / Mythomroyd / Todmorden areas. Ready to move in 2-4 weeks. Email or text 07429 325555 (17 Nov)
Some successful ads
WAREHOUSE & PICK & PACK OPPORTUNITIES We've now filled the positions.
PICKING & PACKING WAREHOUSE ASSISTANT - We've taken on 2 brilliant staff. Many thanks for helping us again!
3 BED HOUSE TO LET / CENTRAL HEBDEN BRIDGE I'm pleased to report that the house has been rented as a result of the ad

FREE TOPSOIL - I've been inundated with responses, so thanks very much. Who knew there was so much demand for soil?! Could you take the ad down please?
TWO BED COTTAGE TO LET: Like last time, I've been inundated with replies and now have a lovely couple to move in at the end of May, so would just like to say thank you (1 April)
HOUSEKEEPER/MEET & GREET PERSON - we have found a candidate. We wish to thank all those that applied .. the response was excellent as was the calibre of the candidates.
HOUSE TO RENT - GREAT VIEWS AND LOCATION: We have successfully found tenants within one day
HOUSE ORGANISER ESPECIALLY FILING - I had so many wonderful responses to my ad for someone to help me re-organize my house post-flood, I wanted to employ everyone! Thank you.
2 BED HOUSE TO RENT IN CENTRAL HEBDEN - House successfully rented through Hebweb. Fantastic posting wall!
HOUSE TO LET: Now let. "The ad found a new tenant within three days of its insertion so I'm very pleased with that"
EXPERIENCED SECRETARY /ADMINISTRATOR: we have now successfully recruited. We had a lot of applicants via your website again – thanks very much!

HOUSE TO LET: "let within 24 hours of ad going up"
More responses from successful ads.
HebWeb small ads
FOR SALE: 3 BED HOUSE & GARDEN
Central Hebden. Valuation expected at around 200k, 3 double bedrooms, large utility basement, flat garden. Built 1840, lots of original features. Please email (19 Feb)
URGENT ACCOMMODATION WANTED Unfurnished accommodation. Long term let. Must have 4 rooms plus kitchen and bathroom. For 2 adults, cat and well behaved dog. Max rent £650 per month Have references and a guarantor who has business in Hebden Bridge. Please email me. Lyn (18 Feb)
WANTED: FAMILY HOME TO RENT FROM AUGUST 2plus beds. Mum, Dad, 3 boys, cat, dog but all clean and considerate. Budget tight. £550 max? Relocation from Wiltshire, house to sell. Anxious move kind to boys. Feeling overwhelmed. Calder High catchment? Please email Sarah (15 Feb)
ITALIAN LESSONS Would you like to learn or improve Italian? Beginner lessons on Wednesdays at 6.40 pm. Improvers lessons on Mondays at 6.40 pm. Other days may be available. For info contact Antonella. Mobile 07846 415001 or email. (14 Feb)
SPACIOUS ATTIC Beautiful light spacious attic room to rent. Suit professional person. Hebden Bridge. Ring Gee 07769 801106. £400 per month all inclusive. Sorry no pets smokers or children. (14 Feb)
SHARED OFFICE SPACE IN TOWN HALL Graphic Designer looking to share office space in Hebden Bridge Town Hall with another creative person, preferably female. Rent approx £145 pcm (inc. fast wifi, broadband and utilities). Call 07980 606 543. (13 Feb)
DOUBLE ROOM TO RENT In large house, available immediately, shared with one older lady. Would suit quiet, professional and mature person. £350. All bills included. Tel: 07710 425722 (12 Feb)
WEBDESIGN FOR SMALL BUSINESSES Local female web designer - create a new site, or tidy up your current one. Reasonable packages, prompt, friendly and jargon-free service. Email for details or visit rubyfruitdesigns.com (11 Feb)
PICK & PACK PART TIME We're looking to expand our team at our Sowerby Bridge bottling site. Must be flexible Mon-Fri, reliable and able to lift and pack pallets. Excellent rates, working environment and fun team. Send CV & covering letter. (8 Feb)
PERSONAL ASSISTANT for disabled woman, Pecket Well. Domestic help, cooking, cleaning, driving. £9.65ph, £11.50 w/end. Non smoker. Casual hours, may become regular. Mostly 11.30am-2pm, one weekly shift 9.30-2pm. Clean driving licence. Email or 01422 844914. (7 Feb)
APARTMENT FOR SALE Central Hebden Bridge, convenient for the station. Beautifully warm, light and spacious. 1 bedroom, bathroom, kitchen, utility, hall cupboard and exceptionally large lounge. Suitable for owner occupier or as a rental. Phone 07912 966944 (1 Feb)
THERAPY OR WRITERS ROOM Quiet pretty single upstairs room available with beautiful views in quiet family home. Use of kitchen. Mytholm Steeps area of Hebden. Next to woodland. Owner out working most days. Call or email. Can send photos. 07790 897192 (31 Jan)
ECO DECO painting: Interior exterior decorating and management company all aspects of building work undertaking. Quality local trades man working as a team. See website (30 Jan)
LOW MILEAGE 2015 TOYOTA AYGO
For sale, 2015 3dr Aygo x-play vvt 1 ltr. Only 15k miles, full service every year and in perfect condition. Cheap to insure, economical and free to tax! £5500. Please call, Sara 07859 074146. (30 Jan)
2 BED FLAT TO LET MYTHOLMROYD Great location, carpeted, gas central heating, New kitchen. Please contact for more information (29 Jan)
1 BED FLAT TO LET HEBDEN TOWN CENTRE Gas central heating, carpeted, open plan living area, central Hebden Bridge, ideal for professional /retired person. Please email (23 Jan)
SEEKING ROOM TO RENT Writer seeks room to rent Todmorden, Hebden Bridge, Mytholmroyd or Luddenden Foot area. Please contact Michael 07783 077785 (20 Jan)
BRIDGE & VALLEY CREATIVE LTD
Special offer for wedding and events photography - book by March 31st and receive 20% off your event! Contact us by email or by visiting our website! We also hold regular portrait photography days, so contact us to find out when we're next shooting! (18 Jan)
2 BEDROOM TOWN CENTRE APARTMENT TO LET Spacious 2 bed apartment overlooking the river. £550.00 p.c.m. - one month's deposit, one month in advance and a non-refundable £70 application/credit check fee. Benefits considered with a guarantor but sorry no pets and this is a non-smoking property. For more information, or to arrange a viewing, please contact setbray properties on 01422 843048 or email mail@setbray.net (15 Jan)
JONATHAN'S HANDYMAN AND VAN
Odd jobs. Small House Moves. Single Items. Can do Late Deliveries up to 10pm. Please leave Text or Voicemail 07748 462032 or 07593 504760 And I will get back as soon as possible with a quote. (14 Jan)
RENEWABLE ENERGY SYSTEMS - To Help You Help Our Planet.
New online shop and
See our clearance sale
(14 Jan)
CARER WANTED IN HEBDEN BRIDGE for physically disabled & intelligent elderly gentleman in central Hebden Bridge. 24hrs/week £9/hour. Must be able to work weekends. Experience of similar care roles desirable but not essential. For further details please email. (13 Jan)
CREATIVE AND SUPPORTIVE MATHS SESSIONS Let's explore Maths together @todmorden-maths-space. Supportive maths sessions (1:1) for all ages up to GCSE level (higher). Facilitated by a passionate qualified teacher (QTS) and creative arts child counsellor (IATE). Please visit this Facebook page or email (10 Jan)
LOCAL ORGANIC VEG BAG SCHEME Fresh, organic, seasonal veg, delivered to pick up points around town every Friday. Different sizes to suit different appetites. Small bag £6, Standard bag £10, Large bag coming soon. Sign up at: our website (8 Jan)
ROOM TO RENT, CENTRAL HEBDEN Room to rent in my flat in the centre of Hebden Bridge. £320 pcm all inclusive. Small outdoor space at the back. Looking for someone who works full time (shifts fine!) Close to station. Please email (8 Jan)
PENNINE ECO CLEANING: We're a small local business using non-toxic products to clean your home. Friendly and realiable service we currently have a weekly & fortnightly space available.  Please email or visit our website for more information. (7 Jan)
THE BATTLE OF HEPTONSTALL of 1643, a public lecture on Monday, 4 February - the English Civil War's place in drama and the forthcoming community play The Battle of Heptonstall which will be produced in St Thomas's Church Heptonstall at the end of February. See What's on for more info. Book at Eventbrite (5 Jan)
THE BATTLE OF HEPTONSTALL - a community play from Thurs, 28 Feb until Sat 2 March. A fast moving community play that tells the story of the 1643 battle through a family of clothiers, the Cockcrofts as they struggle to keep the Civil War at a distance. See What's on for more info. Book at Eventbrite (5 Jan)
YOGA, MASSAGE & MANTRA SINGING RETREATS IN CORFU 31st March- 7th April: Kirtan Retreat! Enjoy Hatha Yoga and mantra singing. 11th May-18th May/ June 5th-12th/ Sept 4th-11th: Oct 2nd-9th: Yoga & Massage Retreats. Pamper yourself with daily Yoga, Meditation and 3 delightful massages and 1 massage lessons. Stay in a 300 year old manor house on a breathtaking Greek Island. From £400-650 per person.  See yoga BnB and Yoga with Sacha (3 Jan)
COMMERCIAL PREMISES, CHARLESTOWN Lease on 180 m2 commercial premises office / showroom / storage - kitchen + bathroom + 2 toilets, high thermal efficiency EPC A, Large solar PV system giving free electricity to occupant, solar hot water system and wood pellet central heating system. See plans. £18,000pa. Email (2 Jan)
FURNITURE FOR SALE Ikea red media console. Red black striped armchair. Next full length curtains. £200 for the lot. Contact by email (28 Dec)
FLAT AVAILABLE NOW successfully let 
GAS SAFE HEATING SPECIALISTS Female led, Gas Safe registered heating specialists. Available now for installations, boiler servicing, repairs and landlords certificates. Call/ text now 07483 217330 or email The Central Heating Social Enterprise - caring for the communities we heat (17 Dec)
LOOKING FOR HOME TO BUY Looking for property to purchase so I can come home nearer family. Any condition /size considered in Central Hebden. Trawled the usual property sites but not much there. Contact Kay on 079322 11350 or email (14 Dec)
DOUBLE ROOM TO RENT with private ensuite bathroom on floor of its own. 2 minute walk into Hebden. On street parking spot outside. Ready to move into ASAP. Looking for around £350 pcm. Call or text Luis on 07492 380580 (11 Dec)
2/3 BED HOUSE MYTHOLMROYD Lovely through terrace, furnished, available before Christmas, short term rental, ideally 3 months. Kitchen, living/dining room, 2 double bed, 1 box room, patio. 5 minutes from station, £550 pcm (all negotiable). 07796 218 431. (11 Dec)
DOUBLE ROOM IN HEBDEN BRIDGE Sunny house-share, with Garden. Double room, central location, close to all transport links, on street parking. £380, inclusive all bills, including WI FI, Council Tax. Safe house for women. Phone Carol: 07563 001424 (3 Dec)
HAPPY BODHI MASSAGE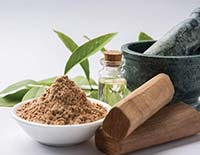 Body feeling tense and heavy from the winter breeze? Ease your joints with deep-tissue massage, warm soothing hands and relaxation. Always at affordable prices :) Contact me via Facebook - or - email. (2 Dec)
2 BED HOUSE TO RENT IN CRAGG VALE Now let "Thanks for your service, it's excellent."
2 BED REFURBISHED APARTMENT Fabulous modern white apartment in Todmorden opposite the new Lidl...2 bed with spacious kitchen and living room. unfurnished. Available before xmas!! References and bond required. sorry no pets. £495 pcm. Please Email (24 Nov)
5(ISH) A SIDE FOOTBALL, MYTHOLMROYD We've space for a few more people in our friendly weekly football game. Tuesday evenings, Mytholmroyd. Adults of all ages and abilities very welcome. No commitment to play every week, £1.50 each time. Please email (24 Nov)
CLARINET CHOIR Adult amateur clarinet players wanted for clarinet choir, playing together for own enjoyment rather than public performance. Our musical director is experienced clarinet teacher. We expect players to be Grade 5 and above. Contact Joan 07990 516982 or email (18 Nov)
PICTURE HOUSE VACANCY Hebden Royd Town Council is seeking an experienced duty (shift) manager for the Hebden Bridge Picture House, 10.5 hours per week. Read more. (16 Nov)
HOUSEKEEPER/MARY POPPINS We were so happy with the response and struggled to choose! Many thanks
2/3 BEDROOMED HOUSE IN HEBDEN BRIDGE Spacious. 2 Large bedrooms plus room with views. Garden. Unfurnished. Recently decorated. Some exposed beams /wood floors. 5 minutes town /station. No dogs. Bond/Refs. £585 pcm. Please email (14 Nov)
STUDENT SEEKING PART TIME WORK17 (18 in January) male student looking for evening, weekend or Monday work. I'm pleasant and polite, sensible and practical. O7780 111763. Thank you. (13 Nov)
LOOKING TO RENT  I am looking to relocate to Todmorden or Hebden Bridge from London and am looking for an unfurnished property to rent from January. I am retired, but also a writer and theatre worker. 07711 910894 or email (11 Nov)
DOMESTIC HELP AVAILABILITY I'm a self employed successful holiday let / home cleaner and have availability for 2 mornings per week. I'd love to hear from you should you need one off clean or regular.  07985 807704 or  or email (9 Nov)
2 BED TERRACED UNFURNISHED HOUSE FOR RENT
Hebden Bridge. Clean and tidy. Two double bedrooms, dining kitchen, living room, bathroom, 2nd toilet and large utility room. GCH and DG. Recently decorated including new carpets throughout. Low maintenance front garden and paved /terraced garden to rear. Off-street parking. 2 mins from station and 10 mins from town centre. Pleasant neighbours. £700 pcm. Available mid-December. Tel: 07717 817224 (7 Nov)
Some successful ads
HAND MADE KITCHEN FOR SALE Now sold
INDIAN RETREAT TICKET FOR SALE - no longer available
COTTAGE TO LET FROM AUGUST: Just to say that my cottage has now been let. Thanks once again to HebWeb!
2 BEDROOMED TERRACED HOUSE now let
TWO KITTENS NEED A HOME! It took a little while but our two boys have just been collected to go to an amazing new home. Thank you so much. Good old Hebweb!
ROOMS IN HOUSE Now taken: I had a great response
2 BED BACK TO BACK TO LET - Hi there I have found lovely tenants for my house in less than 24 hours. Amazing! 
WANTED: A ROOM FOR FEBRUARY: Thank you to everyone who responded (too many to reply to personally). I have somewhere now.
TWO BED HOUSE TO LET: "I took out an ad on 15 August and have had an overwhelming response. It's now been let"
NARROWBOAT FOR RENT now let. I had a lot of enquiries from Hebweb, thanks!
WANTED P A / CARER I have had loads of responses to my ad re PA/Carer and I have appointed to this post.
PERIOD COTTAGE TO RENT IN HEBDEN BRIDGE: We have let the cottage now and so you can take the advert off the site. We had a fantastic response - thank you.
CREATIVE SOCIAL MEDIA PERSON PART TIMEWe recently placed an ad with you, the response has been incredible & the quality of applicants
outstanding, the position has now been filled
Elevated Victorian Stone Terraced Cottage Please remove my ad with the picture.I have got a tenant. Thanks. Inundated with people requesting information
TO LET - SPACIOUS 3 BED TERRACED HOUSE: It went up yesterday and I've found a tenant! I'm so pleased, thank you.
More responses from successful ads