Small Ads
£10 for 4 weeks | £25 for 3 months | ADD YOUR AD | Add photo option | FAQs | HebWeb home page
HebWeb small ads
ADULT AMATEUR CLARINET PLAYERS wanted for new clarinet choir in Calder Valley. Grade 5 standard and above. To enjoy playing rather than for public performances. To be directed by experienced clarinet teacher. Reply to Joan 07990 516982 (21 Jan)
CELLAR COOLER Small cellar cooler system 2.5kW. Removed from shed at Valley Organics when shop extended. No longer needed as new cold store was built. Works fine. 4 years old. Qualitair Invicta ICCe. Offers invited. Ben 07957 192112 (20 Jan)
LODGER WANTED  in a Hebden Bridge central location, minutes from all local amenities. A double bedroom in a peaceful and calm house. Would suit professional person. £300pcm. Please email (19 Jan)
LOOKING FOR OLD AQUAINTANCE Did anyone out there work at a butchers in Luddenden Foot in the 1960s? Trying to find someone called Alan? Had lovely red hair. Remember Diane worked in rug shop next door. Email or call 07551 388335 (17 Jan)
PART TIME WORKSHOP ASSISTANT We have had a good response and now expect to appoint someone from our list of applicants.
WANTED: 3 BED HOUSE Urgently needed 3 bed house. Hebden Bridge or Mytholmroyd due to the sale of our house. For a family, both parents working, 1 child. Must accept pets. Can provide excellant references. Please call 07393 320536 or e-mail. (15 Jan)
2 BED HOUSE FOR SALE TODMORDEN Stone terrace in central Todmorden, 5 minutes walk from rail station. Full Ch, double  glazed, good sized bedrooms and bathroom. Parking  outside house. No chain. £63k.Can view from 1 February. Contact Martin 07988 885724 (14 Jan)
MULTIFUEL STOVE FOR SALE
Large capacity Hunter Herald type, double door mutifuel stove for sale; available 17th Jan. Excellent condition. Normally cost over £1200 new. £260 ono for quick sale. Buyer must collect. H58. W62m.D41. Text Gill 07952 841952 (11 Jan)
CORNHOLME AND PORTSMOUTH OLD LIBRARY 1 Parkside Road, Cornholme, OL14 6DL. We're a not for profit, voluntary sector organisation. We wish to recruit a further, Community Development Worker who is enthusiastic and can support the Old Library. A 2 year post in the first instance. £10,920 for 21 hours per week. Good working conditions and friendly atmosphere. For further information and application pack, please email Rachel or Kathleen, or telephone 01706 813222 (8 Jan)
HOLA HEBDEN SPANISH CLASSES Come and learn Spanish with a fun, cultural approach. Improve your speaking and make new friends. 
Tuesday (intermediates) and Wednesdays (beginners) 7-8.30 at the Birchcliffe Centre.
Contact by email or 07821 189297 (8 Jan)
LOOKING FOR FLAT OR HOUSE END MARCH I'm looking for a flat or house, Hebden Bridge or Todmorden, preferably furbished but not essential, max. £550 per month. I'm a single author and translator, moving by end of March. Please email or Tel 07597 977321 (8 Jan)
HOUSE WANTED TO BUY IN MYTHOLMROYD Family looking for a house to buy in Mytholmroyd, cash buyer. Minimum two bedrooms. Please contact on 07400 620937 (7 Jan)
PROFESSIONAL HOME/ FURNITURE REMOVAL SERVICE
Professional well established household and commercial removals. We will deliver to all parts of the UK and mainland Europe. We use up to two large Luton vans and can cater for removals large and small. Our aim is to offer the best value for money removal service in Calderdale! Please take time to read our numerous google and facebook reviews before contacting us. Call Steve 07724 779299 or email - Facebook - Website (5 Jan)
GCSE ENGLISH LANGUAGE TUITION Qualified, successful English Language tutor experienced in current local schools syllabuses, available for one to one coaching and exam prep in your home. Refs on request. Please call or text Liz on 07713 338698. Rates negotiable/ sliding scale. (29 Dec)
2 BED HOUSE TO LET: Lovely 2 bed house to let. GCH and log burning stove. Small garden and yard.  Close to the staff of Life in Cornholme, Todmorden. Available end of January. £460 PCM. Call Asha 07739-431485 or email. (18 Dec)
PERSONAL ASSISTANT WANTED for disabled woman, Pecket Well. Domestic help, cooking, maybe some driving. £9.65ph, £11.50 w/end. Non smoker. Driving licence preferred. Casual hours, may become regular. Immediate start. Mostly 11.30am to 2pm. 01422 844914. (13 Dec)
3 BED HOUSE TO LET HEBDEN BRIDGE Now let
3 BED HOUSE FOR RENT - now rented
TOOLS FOR INNER PEACE - Saturday 27th January 2018. A practical day of yoga, taught in the Satyananda Yoga tradition, encouraging you to connect with the quality of inner peace that resides within. The day will include asana, pranayama, mudra, mantra, deep relaxation and meditation and focus on bringing steadiness to body and mind. Suitable for new and experienced students. 10-4pm Calderdale Yoga Centre. See website (29 Nov)
DUTCH BIKE : EX DISPLAY BARGAIN
Two ex-display high quality Dutch bikes for Sale from The Bicycle Den (Gazelle Paris C7+) Front suspension Nexus hub gears, Dynamo front light, Rack, Mudguards and integrated bell! £499 each. Please email (28 Nov)
AVAILABLE TO RENT: 2 BED HOUSE - Oxford Terrace, Mytholmroyd, with open aspect, GCH, £495 pcm plus deposit. Tel 07895 070141 (24 Nov)
HOMESCHOOL MONTESSORI TUTOR
Literacy and Maths Tuition for Children aged 3-11. Creative and fun, one-to-one tuition tailored to your child's individual needs. Accredited montessori teacher. DBS checked. Please contact on 07825 129127 or email (23 Nov)
SINGLE-STOREY UNDERDWELLING with south facing garden to rent in Hebden Bridge. Seeking long-term tenant, preferably someone who likes gardening! £500pcm. 1 bedroom plus box room, living room, shower room, kitchen. Central location. Available after Christmas. Part-furnished: fridge-freezer, oven, washing machine, bookshelves. Double glazing, gas CH, new boiler, built in storage. Flat garden with veg patch and picnic table. On street parking. Please email. (22 Nov)
WANTED: BOAT, VAN OR CARAVAN to live in. I'm looking for low cost housing options in or around Hebden Bridge. I've lived on a boat for 3 years, I'm practical and self contained, clean and tidy. Thanks, Dave. 07815 775 352 (16 Nov)
WANTED: SOMEWHERE TO LIVE IN CENTRE of Hebden Bridge. Single lady looking to rent or buy. Current property sold and I'm all boxed up and ready to move. Done the usual Rightmove/ Zoopla search but nothing suitable. Anything considered. 07932 211350 or email (16 Nov)
3' SINGLE BED WITH MATTRESS EXTRA LONG Wooden single bed with pocket sprung mattress (medium firmness). Long continental size without footboard - ideal for tall teenager! Very good, clean condition.  £90. Please email Don (15 Nov)

FARMHOUSE COTTAGE TO RENT Situated in this semi rural location above Hebden Bridge surrounded by countryside and open views is this beautifully restored farmhouse cottage with small garden and off road parking. The renovation has retained many of the original features whilst giving it a contemporary finish throughout. 3 Double bedrooms, 2 Bathrooms, 2 Reception rooms, Large Kitchen Diner. Available Nov 2017. £1200pcm. Mobile 07920 001064 (14 Nov)
HOUSE WANTED TO BUY Mytholmroyd/Hebden area- cash buyer. Minimum two beds. Contact Jean 01422 881429 (13 Nov)
JOHN LEWIS DOUBLE BED FRAME FOR SALE
Beautiful oak finish John Lewis Dara double bed frame for sale, bought in September and hardly used. Cost £499 new, will accept £250 ono. Dimensions: L218.7xW144.4xH105cm. Buyer collects but could possibly deliver. Tel: 07766 641103. (11 Nov)
HEBDEN BRIDGE CENTRE 2 BED FLAT WITH ROOF TERRACE Fantastic, spacious, unfurnished flat over 2 floors in the centre of Hebden Bridge. 2 double bedrooms and private roof terrace from open plan living space. £675 pcm. Available 28th Nov. Tel 07851 424876 (7 Nov)
WALLPAPER STRIPPING Do you hate stripping wallpaper? I love it! Prices from £50 per room. All equipment provided. Fast and reliable service. Please contact by email. (5 Nov)
INTEGRATIVE THERAPY Have you got something that is holding you back from enjoying your life to the max? I use a whole range of therapy/coaching tools to facilitate change that can help you move forward.
Take that first step and come for a free consultation. You are welcome to come and talk things over and see if I can help. Text Jane on 07866 656779 (3 Nov)
CITROEN C2 FOR SALE
2008 Citroen C2 1.1i Cachet (black). 61hp, 60,000 miles. First registered 23.6.08. Acquired vehicle Oct 2014 with 40,000 miles on clock. Great little car - our daughter used this car for last 3 years (cheap insurance). Now away at University, so surplus to requirement. MOT until April 2018 with service history. £1,550.00. Tel: 07768 171899 / 01422 881776 (2 Nov)
TO RENT, LATE OCTOBER Thanks again for sending many very nice prospective tenants my way. I'm very pleased to say the house is now let again so would you mind taking down the ad?
Message received 15 Oct: Very good service, result achieved in only 4 days.
SPANISH/RUSSIAN/ENGLISH TUTOR Experienced teacher offers classes to any age (children from 4 to adults): English (TEFL or native), Spanish (to advanced) and Russian (to intermediate). Individual tuition or small groups. Email or call 07745 809415. (6 Oct)
3 BED HOUSE TO RENT: House now let
HOUSE FOR RENT IN HEBDEN BRIDGE: "The house is now let so another thanks to Hebweb."
DOUBLE ROOM TO LET IN COSY COTTAGE: the room is now rented
Some successful ads
COUNTRY COTTAGE WITH GREAT VIEWS Our ad can now be removed as we have found a new tenant, through the Hebweb ad. Our new tenant seems to be really in tune with our environment, so we are really pleased. 
A LEVEL BIOLOGY TUTOR WANTED - "The HebWeb is brilliant. Found tutor within 3 days."

VW LUPO FOR SALE Car now sold - many thanks to all who enquired
WANTED P A / CARER I have had loads of responses to my ad re PA/Carer and I have appointed to this post.
FIAT VAN now sold
LOVELY ONE BEDROOM FLAT WITH ROOF TERRACE "Had loads of interest and it's been let"
HEBDEN BRIDGE, 2 BED UNFURNISHED HOUSE FOR RENT I had a great response and the house is now rented
HOUSE TO LET IN HEBDEN BRIDGE - We've had a very good response and the house has been let,
TWO BED TERRACED COTTAGE FOR SALE House was sold within a week of placing the advert, Thank You
HOUSE TO LET IN OLD TOWN House to let Old Town has been taken now. Thank you. Another successful letting via Hebweb
3 BED COTTAGE TO LET - "the cottage is now let. We had a lot of interest and it let very quickly. A very good site on which to advertise!"

PERIOD COTTAGE TO RENT IN HEBDEN BRIDGE: We have let the cottage now and so you can take the advert off the site. We had a fantastic response - thank you.
3 BED HOUSE TO LET: We had and excellent response and have now found a tenant.
WANTED: HOUSE/FLAT TO RENT Can you please remove my ad. I've found a property thanks to your page. Thank you
HOUSE FOR RENT: Many thanks. My ad was successful. Very effective way to rent a house
CENTRAL 1 BED COTTAGE TO LET: We have now found a tenant after an excellent number of responses to the ad.
CREATIVE SOCIAL MEDIA PERSON PART TIMEWe recently placed an ad with you, the response has been incredible & the quality of applicants
outstanding, the position has now been filled
HEBDEN BRIDGE, 2 BED UNFURNISHED HOUSE FOR RENT Now rented
HOUSE TO LET IN HEBDEN BRIDGE. We have had a very good response and I am pleased to say the property is now occupied.
More responses from successful ads.
Older Ad headings
EXPERIENCED COOK
2 BED TO LET CENTRAL HEBDEN
MANY ITEMS FOR SALE
VW BEETLE FOR SALE
ONE BEDROOM HOUSE FOR RENT
JOB: FINANCE MANAGER
CARE ASSISTANT
PLUMBING AND MAINTENANCE
BROMPTON BIKE S-TYPE FOR SALE,
MAN AND VAN SERVICE
BELLING ELECTRIC COOKER
STUDIO CLEAR OUT
2 BED HOUSE FOR RENT
WORKSPACE NEEDED
SOUTH FACING UNDERDWELING FOR SALE
ADMIN SUPPORT
HOUSESWAP MONTREAL 2017?
HANDYMAN WANTED
COTTAGE IN ANDALUCIA
CHI KUNG (GROUP CLASSES)
HOLIDAY FRENCH CLASS
WOODLAND HOUSE FOR SALE - HEBDEN
FAMILY FOREST SCHOOL SUMMER 2016
DOUBLE ROOM FOR RENT:
EXPERIENCED BAKER REQUIRED
CHILDCARE WORK WANTED:
PLUMBING
ACCOMMODATION NEEDED
2-BED HOUSE TO RENT IN CENTRAL HEBDEN
BENCH IN JEWELLERS WORKSHOP AVAILABLE FOR RENT
RING LOST IN HEBDEN
WANTED: 2 OR 3 BED HOUSE TO RENT
BEAUTIFUL WEST AFRICAN DJEMBE
PIANO LESSONS GRADES 1 - 8
DRYSTONE GARDEN
ACCOMMODATION WANTED FOR SPANISH STUDENT
OFFICE/STUDIO SPACE WANTED FOR RENT:
3 BED RIVERSIDE TERRACED HOUSE FOR SALE
CRAFT BEER TASTING EVENING
5 A SIDE FOOTBALL - FRIENDLY, FUN. MYTHOLMROYD
COLOUR EXPERIENCE EXHIBITION
LOOKING TO RENT IN MYTHOLMROYD: APARTMENT OR ROOM
LOOKING TO RENT: 3/4 BED HOUSE REQUIRED
3 BED HOUSE WANTED, TO RENT:
QUALIFIED, MOBILE DOG GROOMER
HOLIDAY COTTAGE IN CENTRAL PORTUGAL

HebWeb small ads
VW GOLF ESTATE 1.9 TDI LONG MOT 2001 silver Volkswagen Golf estate, 1.9 tdi engine. 187000 miles but still starts first time and runs well. MOT till end Nov. Few scratches, no glove box or rear wash. £725 ovno 07740 606180 (23 Jan)
HOUSE TO LET IN TODMORDEN
from end of February 2018.
GCH, double glazing, 4 bedrooms.
£500/month.
Please email (21 Jan)
FANCY JOINING UP TO FIND A BIG COUNTRY HOUSE TO RENT? I'd like to find a shared country home with others who're looking for same. Around this area, probably aged late 30s to 50s. Wouldn't it be grand. Do get in touch. Justine 07812 240775. (20 Jan)
STORAGE UNIT LUDDFOOT New build 7x5m with mezzanines. Private and secure with water and electric (No toilet) Suits small business or would house 2 vehicles. £200 pcm. 07711 812375 (19 Jan)
BUSINESS SERVICES Are you running a small business but no time to get all the essential jobs done? I am a self-employed Hebdener available for ad-hoc and contract work. Skills include website development and maintenance, social media, email marketing, online advertising including PPC, Search Engine Optimisation, PR, book keeping and more. Please contact Wendy on 07842 580101 or by email (17 Jan)
CITROEN C4 1.6 DIESEL 2007 for sale from Hour Car car club.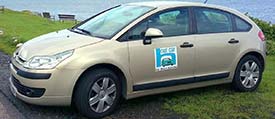 155k miles, MOT December. Well used but looked after and reliable. £440 for quick sale. No reasonable offer refused. 01422 847971 or email. (16 Jan)
RENT 2 BED HOUSE FOR 1 MONTH: Situated 1 mile from Hebden, fully furnished house available to rent from 12th Feb-13th March. Spacious family home with river/canal views and a multifuel stove. £600 inclusive of bills. Please email. (15 Jan)
SPANISH, FRENCH AND MATHS TUTORS WANTED An opportunity has arisen for a bright, personable teacher /tutor to join our friendly local tutorial company. The candidate must have superb GCSE and A Level results as well as a degree in a relevant subject.  We are looking for Spanish, French and Maths teachers. Full training provided to the right candidate. Excellent rates of pay and hours to suit you. Please email  (12 Jan)
WANTED: 2/3 BED HOUSE TO RENT FROM MARCH Professional couple (40s) looking to move March/April. Would prefer end terrace, semi-detached or detached property, parking, not too far from shops and station. HB, Tod or Mytholmroyd. Excellent references available. Thank you! Please email (11 Jan)
LIVING SPACE NEEDED Do you have a Bedsit, small flat, or cozy boat to rent? Max budget 500pcm? Please ring or text Mya on 07540 358530. I am also up for sharing with others also on a house hunt. Thanks. (9 Jan)
HANDYMAN AND VAN General DIY, garden fencing and woodwork, (large) van deliveries, collections, garden tree felling, pruning, garden steps, decking, rubbish clearing, DIY, shelves, doors hung, No job too small. Please Tel 07593 504760 (9 Jan)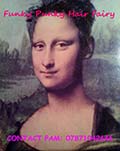 FUNKY PUNKY HAIR FAIRY-MOBILE HAIRDRESSER Working in the Calder Valley. Specialising in Lesbian & Women's short cuts. I will understand your hairdressing needs. Happy to cut long hair too. Colouring. Days/evenings. Very reasonable prices. Text Call Pam 07871 042646 (8 Jan)  
HAWAIIAN LOMI LOMI MASSAGE
'A sacred, powerful and transformational bodywork from the islands of Hawaii.' 60 min session £45, 90 min session £65 in Hebden Bridge with Sacred Lotus Therapies. Gift vouchers available. See Website. Gillian Ward 07811 392590 (7 Jan)
GORGEOUS THERAPY SPACE AVAILABLE
Relaxing and sumptuous therapy space in central Hebden Bridge for two days a week. £25 for exclusive access per day and evening. Contact Jess on 07576 806267 (6 Jan)
KS3/GCSE MATHS TUITION Qualified, successful Maths tutor experienced in current local schools syllabuses, available for one to one coaching and exam prep in your home. Please call or text Vicky on 07900 930422. (4 Jan)
WORK WANTED TO END OF MARCH 2018: Experienced:  shop/ B&B/ kitchen assistant; financial/ insurance/ IT/ purchasing administrator; secretary; court typist/ proof-reader; farm worker; pet/ horse/ house-sitter.  Organic Agriculture degree.  Anything local (Halifax to Todmorden areas) considered.  Please call/text 07833 971168. (3 Jan)
LODGER WITH A TWIST REQUIRED! We're a small family, aproximately 15 minutes walk from HB town centre. We're looking for a lodger as soon as possible. The room is double, not huge yet there is extra storage space in the house if needed. Beautiful view. We're interested in the arts, meditation, dogs and veganism. £335 at the full rate a month including all bills, broadband. Parking, and garden. Please email (2 Jan)
ECO DECO QUALITY INTERIOR DECORATING: highly experienced and skilled decorators with wide range of experience. All kinds and sizes of decorating projects. Full-house renovation projects, providing high-quality finish. We can take on management of your project. See website. (27 Dec)
P.A WANTED I have had loads of responses and the position is now filled.
X-PERT WEIGHT PROGRAMME 12 week programme starting 2nd January 5.30pm-7pm at X-PERT Health, Linden Road, Hebden Bridge. Learn how 'diets' let you down and how to successfully lose weight & keep it off. Half price registration in January. Email or visit website (20 Dec)
TOWN HALL JOB VACANCY: Hebden Bridge Town Hall is looking for a committed and enthusiastic person to assist in the day to day running of The Town Hall cafe, bar and events catering. More info (16 Dec)
LOOKING FOR A ONE BEDROOM TERRACED HOUSE: Looking for one bedroom terraced house to rent in Hebden for myself and my well behaved moggie. Can afford up to £400pcm. Will need parking spot for small fiat panda. 07453 320562. Many Thanks, Stephen. (12 Dec)
CAR SHARE NEEDED FROM PECKET WELL My daughter and I need to catch the 7.17 train on weekdays so could you give us lifts if you drive that way? We would love to help with your petrol costs. Please email (11 Dec)
NOW IS THE WINTER OF OUR DISCOUNTED GARDEN SERVICES!
Bespoke garden design with a creative approach to sustainable living. Small garden spaces a speciality e.g. bin storage solutions and vertical gardens. General garden winter maintenance undertaken plus repairs and installation of fences, gates, sheds, landscaping, walls and paths. All jobs considered. Contact Tom Ratcliffe (BSc Environmental Management) 0770 352 9472 (7 Dec)
FAMILY HISTORY RESEARCH Are you stuck with your family history research?  Evergreen Ancestry professional genealogy service offers archive research, family tree packages and help solving brickwalls. Gift vouchers available. Phone 0771 431 3257 or email or see website. (29 Nov)
ASSISTANT CAFE MANAGER/SEASONAL STAFF WANTED Established Hebden Bridge Cafe has a vacancy for an assistant manager, 3 days per week, seasonal, experience essential. Positions also available for casual summer staff. Please email CV and covering letter for further information. (28 Nov)
PURE DATA PATCHING CIRCLE: 7-9pm, Wed 29 November. PdPcHb @ Noisy Toys workshop, Big Tin Shed, Victoria Road. Patching Circles are open, inclusive, friendly places exploring the Pure Data (Pd) programming language, for interactive digital art projects. Bi-Weekly, email for info. (24 Nov)

(23 Nov)
STUDIO/OFFICE/ RETAIL SPACE
Newly renovated room on first floor  main street in Todmorden. Suitable as a studio, office or retail premises.
Bonus as it has a ground floor bay window to sell/advertise  Approx 260 sq ft. £350 pcm. Please email. (20 Nov)
LOOKING FOR A HOME IN HEBDEN BRIDGE OR TODMORDEN Working couple with young daughter looking for a new home to rent - preferably 2 bed and preferably in Hebden but we also love Tod! Currently living in Hebden so available for viewings! Telephone 07704 290918 (16 Nov)
END OF LIFE DOULA/ SOUL MIDWIFERY SERVICE I'm currently training as end of life doula/soul midwife. If you or your loved one may benefit from this, please get in touch. Tender, loving care and support for those crossing the sacred threshold. Debbie 07815 094103 (15 Nov)
0NE BEDROOM FLAT Self contained one bedroom flat to let in Hebden Bridge. £395 pcm. Phone 07982 902424 (14 Nov)

COPYWRITING/EDITING/PROOFING Writing and editing services by a professional journalist who regularly has work published in national magazines. £20 an hour.  Contact Carolyn (13 Nov)
AMBULANCE CAMPERVAN CONVERSION
2008 VW crafter ambulance. Campervan conversion. Fully fitted with lights, diesel heater, sink, fixed bed, loads of storage, gas cooker, 2 new leisure batteries. 2.5 litre turbo, diesel, 6 gears, 205968 miles, MOT August 2018 can be viewed in Ripponden £6000 O.N.O. Contact Laurence 074321 06868 or email. Great van. Has taken me all over but selling as moving abroad (10 Nov)
ONE BED FLAT CENTRAL HEBDEN BRIDGE Lovely, one large double bedroom unfurnished flat with roof terrace accessed from open plan living space. £450 pcm. Available from 6th Dec. Tel 07851 424876 (7 Nov)
HOUSE FOR RENT Short term rental. Available 20th December. Unity Street, cosy, through terrace. 2/3 beds. Excellent condition and economical heating. Very Convenient for town centre. £495.p.month. Plus bond. Phone:07761 066549 (6 Nov)
2 BED HOUSE TO LET TODMORDEN: 2 bed house to let in central Todmorden (on Halifax Road) 2 double rooms. £400 pcm plus deposit. GCH. Available now. please contact Jez on 07776 278811 (4 Nov)
JUNAMOON HOUSE VISITS
Need a room makeover? Then let Junamoon help you. Whether its a new bed, mattress or sofa, chairs or chaise longue. We have so many fabrics to choose from. Call into the shop or book a House Visit. Junamoon also make bedding and soft furnishings from curtains, cushions, window seat cushions to duvet covets, bed runners and throws. See website, 01422 847830 or email (2 Nov)
FREE CARDBOARD VEGETABLE BOXES We're currently running a small organic veg bag scheme out of Hebden and have around 10 strong, good quality cardboard veg boxes per week which we can't find a good use for; so they're being broken down and recycled. They're sturdy things, useful for transporting. If anyone would like some, please get in touch. (1 Nov)
SEAT ALTEA XL STYLANCE Now sold
HOUSE TO LET The house has now been taken, so thanks for your help.
FREE TOPSOIL - I've been inundated with responses, so thanks very much. Who knew there was so much demand for soil?! Could you take the ad down please?
Some successful ads
LOOKING FOR A RURAL HOME TO RENT FROM JUNE Please remove found a place through Hebweb. Also charming rural cottage - please remove, I'm moving in.
TWO BED COTTAGE TO LET: Like last time, I've been inundated with replies and now have a lovely couple to move in at the end of May, so would just like to say thank you (1 April)
FOR RENT TODMORDEN I had a good response and have now found a tenant.
HOUSEKEEPER/MEET & GREET PERSON - we have found a candidate. We wish to thank all those that applied .. the response was excellent as was the calibre of the candidates.
FIAT PANDA 4X4 - now sold
MARY POPPINS REQUIRED: now found
STUDIO TO RENT: now taken
HOUSE TO RENT - GREAT VIEWS AND LOCATION: We have successfully found tenants within one day
3 BED VICTORIAN TERRACE TO RENT Now let
DOUBLE MATTRESS Please remove ad. Very pleased with fast sale.
5-A-SIDE FOOTBALL: Great response for the ad for our local sports club, thanks very much!
HOUSE ORGANISER ESPECIALLY FILING - I had so many wonderful responses to my ad for someone to help me re-organize my house post-flood, I wanted to employ everyone! Thank you.
COMPUTER TECHNICIAN "Our small ad has worked very well and is no longer needed"
2 BED HOUSE TO RENT IN CENTRAL HEBDEN - House successfully rented through Hebweb. Fantastic posting wall!
HOUSE TO LET: Now let. "The ad found a new tenant within three days of its insertion so I'm very pleased with that"
2 BED HOUSE TO LET Please could you take down the advert "2 bed house to let" placed on 13th January 2015. We had an excellent response and have recently let the property. Thanks.
1-BED HOUSE TO LET / SELL We immediately had a good response to the ad and very quickly found the right person.
EXPERIENCED SECRETARY /ADMINISTRATOR: we have now successfully recruited. We had a lot of applicants via your website again – thanks very much!

HELP - LOST CAT - Now found
Brian the cat has been found and is home safe. Thanks to hebweb and the lovely people who looked after him. We are so happy
2 BEDROOM HOUSE TO RENT - New tenant sorted very quickly
HOUSE TO LET: "Ad posted Monday, lease to be signed Saturday and tenant moving in Sunday. Thanks HebWeb."
Small Ad: "Ad posted Monday, lease to be signed Saturday and tenant moving in Sunday. Thanks HebWeb."
Small Ad: Great response as always, lots of interest. Sorry to all the people who wanted it but it has now gone.
HOUSE TO LET: "let within 24 hours of ad going up"
CITROEN C5 TURBO DIESEL ESTATE FOR SALE
Could you please now remove my advert for the Citroen C5 Diesel Estate? It has now been successfully sold via your site - thanks for that!
More responses from successful ads.
Older Ad headings
ITALIAN CLASSES IN HEBDEN
SUNNY DOUBLE ROOM:
2 BED HOUSE FOR SALE, MYTHOLMROYD
SPACIOUS DOUBLE ROOM
MISSING CAT
WANTED: PART TIME WORK FOR A STUDENT
DOG WALKING AND PET SERVICES
WANTED: GARAGE OR LOCKUP
TWO RABBITS NEED LOVING FURREVER HOME
MATHS AND SCIENCE TUITION
WANTED – HOUSE OR FLAT TO BUY:
FRIENDLY DOG WALKING SERVICES
FREE HOLIDAY HOME!
PAID INTERN FOR 2016/2017 ACADEMIC YEAR:
MUSICAL DIRECTOR REQUIRED
MEDITATION COURSE FOR CHILDREN AND TEENAGERS
VIDEO EDITING : CLASSES & SERVICES
HOUSES TO LET
TAX RETURNS COMPLETED
2-BED COTTAGE TO RENT
DELIVERY DRIVER REQUIRED
SALES ASSISTANT PART TIME
WANTED: 2-3 BEDROOM COTTAGE HEPTONSTALL
COOP JOB VACANCY
TELESALES TRAINEE
ACCOUNTANT REQUIRED
1 BED FLAT TO LET IN TODMORDEN
GROUND FLOOR FLAT
LOVING HOME NEEDED FOR 3 YEAR OLD BEDLINGTON:
ACCOUNTS, TAX, BOOKKEEPING
DIETITIAN
LOGS
RENOVATIONS:
SHORT TERM ROOM TO RENT IN CAMDEN LOCK LONDON
NEW BISTRO IN HEBDEN BRIDGE
SMALLHOLDING FOR SALE
FIELD MAINTENANCE SERVICES REQUIRED:
HOUSE TO LET IN TODMORDEN:
VOLUNTEER CAR DRIVERS REQUIRED:
HOUSE WITH YARD WANTED IN/AROUND HB
FLAT FOR RENT "Thanks to your ad the flat is now rented to a lovely couple."
HOUSE/FLAT WANTED HEBDEN:
WINDOW CLEANING
NEW PREGNANCY YOGA CLASSES:
JOB VACANCIES:
VALLEY HOME IMPROVEMENTS
HebWeb small ads
WINDOW CLEANING: Local Window Cleaners, Est 5 years using reach and wash system upto 4 storey capability. Domestic and Commercial. Friendly, reliable and professional service. Contact Dave on 07757 060167 for your free quote.(23 Jan)
2/3 BEDROOM HOUSE TO RENT IN HEBDEN BRIDGE
Fully furnished house available from late February until mid-December. 2/3 bed, 1 bathroom + ensuite, modern kitchen, small yard to rear, 5 mins walk into Hebden. Text 07547 308609 for more details. (21 Jan)
GORGEOUS FARM CAT NEEDS HOME Black farm cat, male 6 years. Found him abandoned at the farm and been caring for him since. Now moving to main road property so sadly can't take him. Very sweet nature, independent, great mouse catcher. Lives in our boiler room and kitchen and is much loved. Needs rural home. Contact Joanna (20 Jan)
IT SUPPORT/TUTION/ FOR RESEARCH STUDENT required on a flexible basis in using  software packages such as SPSS and becoming competent with Microsoft office. Looking for tutors within Hebden/Tod ASAP.  Reasonable rates offered. Please email (19 Jan)
PIANO STUDIO WANTED Music teacher in search of small studio space to teach piano, clarinet, theory and composition. I will supply my own piano and would need access to the studio during the day and evenings. 07398 970958 or email (17 Jan)
EXCEPTIONAL CLEANER REQUIRED Experienced P/T cleaner needed every Monday for food business, 6hrs total in Myth and Sowerby Bridge. Must be exceptional at seeing dirt! We expect a high standard of cleanliness due to nature of business. Would suit someone house proud. Excellent rate of pay, hours/day negotiable. CV and covering letter to Joanna, by email (16 Jan)
AFFORDABLE THERAPY We are experienced MBACP registered therapists providing long and short-term therapy for adults and young people in the local area. We operate a sliding scale.  For more info please see website (15 Jan)
2003 SUBARU FORESTER XT
(all weather pack) 4x4 Manual 5 seater Great condition 10 months MOT 2 litre engine Mileage 120,000 Cd/Radio, good tyre tread + new spare. Air-con. 4 Wheel Drive. Heated front seats. Air Bags, panoramic sunroof, electric blue. 16" alloy wheels electric windows Cruise control Stainless steel exhaust lots of service history inc service at 120,000, tow bar. vgc for age, £2200 ono. Becky 07903 501970 (11 Jan)
VW BEETLE FOR SALE: Black VW Beetle 1.6L. Fsh, 9 months MOT, 3 months tax. Only 23,800 Miles. Heated black leather seats. Sunroof. One careful owner. Just £2850 for quick sale. Contact 07843 063751. (8 Jan)
HOUSE WANTED Friendly couple looking for a 1 to 2 bedroom house in Hebden Bridge. Can provide references and move immediately. Please contact Sean (8 Jan)
HOUSE FOR RENT: Newly refurbished 3 bedroom house in Todmorden. Unfurnished, large cellar, living/dining room, GCH, lovely valley views, parking space. Bond and references required, £495pcm. Contact 01422 844986 (8 Jan)
2/3 BED HOUSE FOR RENT/SALE  We had a prospective buyer view it, she loves the house and has put in offer we've accepted.  So, thank-you!
SALEM MILL LIFE DRAWING Life Drawing Class every Wednesday evenings 7.30 to 9.30 Top floor at Salem Mill Hebden Bridge. PAYF or £10. Self led sessions. All welcome. Also looking for Life models £25 per session. Please email (6 Jan)
COUPLES COUNSELLOR REQUIRES OFFICE USE Couples Therapist (20 years exp) requires very part/time use of office in professional firm or therapy room in Todmorden. Fully insured and Bacp accredited. Please respond: Denise Pickup (5 Jan)
FREE TV: portable Sony Trinitron (analogue) TV with digital converter box for all freeview digital channels. Call Geoff on 01422 842752 for details. Donation to charity (Prostate Cancer UK and/or Todmorden Food Drop In) appreciated but not required. (3 Jan)
WEDDING PHOTOGRAPHY SECOND SHOOTER WANTED
Experienced and skilled photographer wanted to become a part of a relaxed and creative documentary wedding photography team, for occasional second shooting cover through 2018 and beyond. Professional camera gear necessary, friendly and confident with new people. Please look at my website to ensure we're a good match and provide links to work and an intro to yourself including your experience. See website (31 Dec)
ITALIAN FOR ENGLISH Would you like to learn or improve your Italian without spending any money? We could just swap one hour of Italian for an hour of English. Ciao Ciao Antonella Call or text 07400 620937 (16 Dec)
STORAGE UNIT LUDDFOOT
New build 7x5m with mezzanines. Private & secure with water and electric (No toilet) Suits small business or would house 2 vehicles.
£200 pcm
07711 812375
(12 Dec)
LOOKING FOR A HOUSE Family looking for a 2/3 bedroom house to rent in Hebden Bridge. Close by to the town centre would be lovely. Thank you. Contact me by email or phone 07493 531714 (7 Dec)
WANTED: DOG MINDER: for older Westie from 12th to 15th December. Friendly, good natured dog. Ideally, Maggie would like a home environment with no other pets or small children. Will bring her to meet you beforehand. Please email me with your contact details at jwhomeuk@yahoo.co.uk (7 Dec)
STABLE HAND/GROOM SEEKING WORK Do you need help with your outdoors space/ animals/ horses? Part-time outdoors work required in Hebden area. Honest, kind, reliable lady ready to start work immediately. Please get in touch. 07535 047718 (6 Dec)
OFFICE SPACE AVAILABLE Do you need office space? Find out more about becoming a tenant and/or part of the community here at The Town Hall, Hebden Bridge? Please contact Rachel on 01422 417300 or email for further information (30 Nov)
CAN YOU HELP FIDEL? - My name is Fidel and I am a Maine Coon cat. I was bitten by a rat and consequently I now have a chronic upper respiratory tract problem. My owner has been told I need a CT scan which costs £850. She is registered disabled and on a low income. Can you help? If so, please contact Hayley 07825 971964. Thank you (29 Nov)
SEARCHING A HOUSE Looking for a 2 bed or more house to buy in Hebden Bridge not to far from town centre. Ready to move ASAP. Mobile 07964 860293  or email (28 Nov)
DO YOU FANCY LEARNING ITALIAN? Antonella can help you to improve, learn your Italian and familiarize with Italian culture. Call 07400 620937 (28 Nov)
PUPPYSITTER WANTED Reliable Puppy sitter wanted, in our home or yours for 2-3 days a week. From Jan. Young people, students, pensioners welcome. Please phone or text 07462 190301 (27 Nov)
LAURA PERGOLIZZI TICKETS Due to a couple dropping out, we have 2 tickets for the upcoming LP concert at Manchester Academy 2 on 2nd December 2017. (The gig is sold out!) Will consider all reasonable offers. Mobile 07539 836449 (24 Nov)
DOG WALKING AND PET SITTING Dog walking and pet sitting service. Good long walks tailored to each dog's needs. Dogs and cats looked after in your home or ours. Reasonable rates and friendly reliable service. 07594 029912. Reviews here or email (23 Nov)
DOUBLE ROOM TO RENT Blackshawhead. Furnished double room available in Blackshawhead, nearby bus into Hebden. Stone farmhouse, lots of outside space, sharing with one adult, a toddler, cats and dog. Veggie/vegan. 350pcm inc. Short term pref. Please email Emma (20 Nov)
POP UP SPACE to let Jan/Feb/March
Along the canal in Hebden Bridge is our coffee lounge. We do not open the shop in Jan/Feb or March. Use it for creative workshops or your own studio, events, pop up shop etc. £350 pcm. Please emai. (20 Nov)
NEED A ROOM PAINTED? Experienced painter. good quality work, trade qualified (carpentry).
I also do odd jobs - Cat 07741 879960 (17 Nov)
SINGING WORKSHOP with Becky Owen. 25 November, 10am to 4pm at the Birchcliffe Centre, Hebden Bridge. Tickets £25 or £20 concessions. Lunch available for £3. For further info and booking contact please email (16 Nov)
LARGE SPACIOUS DOUBLE ROOM with lovely view over valley. 8 min walk to HB station. Share house with teenage family friendly dog, piano, fire stove. No smoking. £450 a month inclusive all bills. Ideal for working person. January 2018. 07486 367865 (14 Nov)
SNOW WHITE Family Pantomime at Hebden Bridge Little Theatre on the 29-31 December 2017. Performances at 11am (toddler friendly) and 3pm. Tickets £10 adults and £7 children. Available from Todmorden TIC 01706 818181 and website (11 Nov)

EXPERIENCED CONTENT WRITER, Social Media Marketer, PA/Office Manager seeking work locally. Currently working p/t seeking f/t or additional hours. References available. Please contact for further info 07763 333729 or email (7 Nov)
LOOKING FOR A ROOM IN HEBDEN BRIDGE: Now found
2 BEDROOM HOUSE TO LET Mytholmroyd with open views towards Midgley, close to railway station, gas central heating, nicely presented, available from the beginning of December. Suit professional couple, £525 pcm plus deposit. Tel 07507 711166 (5 Nov)
CATERING FOR CHRISTMAS PARTIES, VEGGIE AND VEGAN SPECIALISTS
Tired of cheap, disappointing set menus for your Christmas parties? This time of the year is all about great food with the people you love so why settle for standard? Small, local chefs from "Thyme for Tiffin" and "Beets and Beans" are teaming up to provide catered party's, as well as a feast of dishes spanning over several courses we provide live music for a magical atmosphere. Please feel free to get in touch with any questions or for more information. Flexible for all budgets. Email or text 07703 109859 (3 Nov)
FOR RENT: 2 BED HOUSE IN TODMORDEN I rented it out straight away to the first person who responded on the evening I submitted the ad!!  Many thanks.
SHOP /OFFICE TO RENT Shop/ office opposite co-op to rent from January 2018. Excellent condition. Never been affected by floods so offers continuity of trade. Ring 07712 656578 for further imformation (26 Oct)
WIDE BEAM HOUSE BOAT with permanent, private mooring in Hebden Bridge. 2 double bedrooms with separate bathroom.Open plan kitchen includes washing machine and fridge. Garden, sun decking. Fully functioning central heating and a multi-fuel stove. £70,000. Please email (23 Oct)
CARAVAN: Quiet woman seeks tiny patch of land to keep small caravan on - used as occasional 'get away'  for time out within 1 hour walking distance from Hebden Bridge. Please call Jane 07907 864007 (3 Oct)
MISSING CAT  Pixie has sadly been found dead, as she was struck by a car.  Even at such a difficult time, I'd like to thank you for the power of Hebweb, as without this facility we may well have never reached closure. 

CAMPERVAN FOR SALE - now sold

ROOMS IN HOUSE Now taken: I had a great response
From Steve Farrell, now living in Mysore, India: "As someone who lives abroad, the Hebweb site has always been critical for keeping in touch 'back home' in Hebden. I've just needed to re-advertise my home for rent, so where to turn to? The Hebweb, of course. The Ad was up within minutes and there were 10 enquiries within 24 hours. Superb!"
2 BED BACK TO BACK TO LET - Hi there I have found lovely tenants for my house in less than 24 hours. Amazing! 
WANTED: A ROOM FOR FEBRUARY: Thank you to everyone who responded (too many to reply to personally). I have somewhere now.

Some successful ads
TWO BED HOUSE TO LET: "I took out an ad on 15 August and have had an overwhelming response. It's now been let"
2 BEDROOMED HOUSE TO LET IN TODMORDEN We had a great response and it is now let. Good job and thank you.
PART TIME - FINANCIAL SERVICES ADMINISTRATOR Position now filled. "The ad has been extremely successful with numerous high quality candidates."
NARROWBOAT FOR RENT now let. I had a lot of enquiries from Hebweb, thanks!
MISSING CAT FOUND Bingley has now been found. He was locked in a neighbouring outbuilding. Thanks to everyone who assisted us during our search over the last week.
THANK YOU to all those kind people who enquired about renting my house in Wadsworth.
I am very sorry but it has now been let.
Elevated Victorian Stone Terraced Cottage Please remove my ad with the picture.I have got a tenant. Thanks. Inundated with people requesting information
OFFICE JUNIOR: Would you please remove our advert for an Office Junior as we have now successfully recruited (someone who saw the job on your website!)
TO LET - SPACIOUS 3 BED TERRACED HOUSE: It went up yesterday and I've found a tenant! I'm so pleased, thank you.
2 BED HOUSE TO LET- HEBDEN BRIDGE: Thanks to our add on HebWeb we now have found tenants for our house, thank you - could you amend our advert please as we are still getting lots of enquires
HOUSE TO RENT
"Lots of enquiries and has been successfully let now."
The ad was very effective and I had a new tenant within 24 hrs!
HOUSE FOR RENT: Thanks so much for your service. Found a fantastic tenant in a very short time. Lots of interest
HOUSE TO RENT, HEBDEN BRIDGE, £520 pcm. "We now have a tenant! I was inundated with enquiries, thanks to HebWeb. An excellent service. Will use it again!"
More responses from successful ads
Older Ad headings
SPANISH CLASSES
DOMESTIC SERVICES
2 BED COTTAGE
BED AND BREAKFAST:
WANTED: 2 OR 3 BED HOUSE WITH GARDEN TO RENT.
WINDOW CLEANING
HOUSE FOR SALE
NISSAN MICRA FOR SALE
2 BED. HOUSE FOR SALE
PART TIME POSTION AT BUSY CAFE
TWO BED HOUSE TO LET
CAFE SUPERVISOR
HYPNOTHERAPY
LOOKING FOR HOUSE TO RENT IN HEBDEN:
ATTIC ROOMS AVAILABLE:
LOVELY HOUSE IN ANCIENT VILLAGE IN SOUTHERN SPAIN
SPANIEL IN NEED OF NEW HOME!
HOME WITH GARDEN WANTED
GYM SPACE
FREE DIGITAL EMBROIDERY WORKSHOP
CLEANING SERVICES
ART WORKSHOPS
SILENTNIGHT DOUBLE ORTHO MATTRESS
TO LET: 2 BED-ROOMED DETACHED
SHOP IN HEBDEN BRIDGE TO RENT
WANTED: 2 BEDROOM HOUSE TO RENT
TERRACE HOUSE IN HEBDEN BRIDGE TO RENT
DEER SHED FESTIVAL TICKETS
KINGSIZE MAHOGANY SLEIGH BED
MEDITATION & SPIRITUAL COUNSELLING
ESSAY, DISSERTATION THESIS WRITE UP, EDITING
LEADED WINDOWS
ORIENTAL/PERSIAN RUGS
BEAUTIFUL DOUBLE ROOM - TODMORDEN
WANTED: 2 or 3 BED HOUSE TO RENT
SWAP 2 BED HOUSE IN HEBDEN FOR SIMILAR IN TOTNES
BARRY MANILOW TICKETS:
CLAY PLASTERING COURSE - NATURAL BUILDING
BIKE RACK AND ELECTRIC COOLBOX
2 BED HOUSE TO LET, HEBDEN BRIDGE - now taken
SPANIEL & WESTIE NEEDS NEW HOME:
COTTAGE TO LET
NANNY/BABYSITTER AVAILABLE:
MAN & VAN
ELECTRIC BIKE FOR SALE.
HEALTH AND RELAXING RETREAT FOR BEGINNERS WEEKEND
COMPASSIONATE HEALING MASSAGE