Small Ads
£10 for 4 weeks | £25 for 3 months | ADD YOUR AD | Add photo option | FAQs | HebWeb home page
HebWeb small ads
2 BED HOUSE AVAILABLE TO RENT Spacious terraced house in central Hebden Bridge, 5 minutes walk from the shops and station. 2 large bedrooms, wooden floors, new boiler, small yard to rear. £600 PCM. Please contact Kate on 07989 437250. (22 May)
SPACE TO LET MYTHOLMROYD
Coming soon! 2900sq ft of top floor, recently renovated historic mill. Spacious, bright, airy and open-plan, incorporating kitchenette and WC facilities. Would suit a variety of uses. Please text or email for details: 07768 171899 or visit the Sunderland Crossley Properties' Facebook page for more photos (19 May)
PENNINE PROSPECTS ARE RECRUITING Project Development Officer: How healthy is IT. 1 day per week. 12 weeks, £32k pro rata. Application details from the website or by emailing Adele. Send CV and letter, detailing your experience by 7 June 2019. (16 May)
CONTRACTS FOR MARKETING AND LEAD ADVISER CONSULTANTS Pennine Heritage is advertising two of the main consultancy briefs following the exciting grant from National Lottery Heritage Fund to fund our Resilient Future Project. This will develop and deliver strategies to secure the future of our grade II Birchcliffe Chapel and Pennine Heritage's Digital Archive. For further information, please click here or phone Trustees, Judith Schofield - 07443 844674 or Stephen Boyle - 07952 857828. (13 May)
2 BED FLAT IN CONVERTED CHAPEL
Beautiful non furnished flat on the Birchcliffe hillside, just a 5 minute walk into town and the station. Ground floor with 2 beds and 2 baths and stunning views over town.Ideally looking for long term tenant. No smoking or pets. Available from mid July. Email charlotted@mail.com for more information. (10 May)
PENNINE SPRING MUSIC NEEDS YOU Can you help on Sunday 26th May 5.30pm-6.30 pm to set up Heptonstall Church for our music festival starting 27th May? We are moving pews so some fitness required! Contact John, for information (8 May)
HARPSICHORD SALES AND MAINTENANCE:
I am a harpsichord maker recently moved into the area. I have a new single manual Flemish style instrument ready for final customisation and sale. Photo shows a similar instrument I have made. Phone 07760 434234 (6 May)
CLEANER We are a local cleaning service this includes oven cleans. Do you have an air bnb that needs a flexible, reliable cleaner? We cater for all needs. Phone: 07305 494448 and ask for Kayleigh or email (6 May)
LOOKING FOR STUDIO SPACE MUSIC/ART Musician and artist couple looking for studio space, we live in Hebden and need a bit more space for creative projects. Anything reasonable considered. Noise and access essential. Cheers! 07540 163295 (3 May)
ROOM TO RENT
- spacious room in hair dressers, Hebden is available to rent. Ideal for a beauty therapist, masseuse, anything along them lines, any business opportunity with be considered. Please feel free to email for more info. (1 May)
CHEMICAL FREE GARDENER Garden need a little TLC? Don't sweat, let me do the heavy lifting and you can reap the benefits of summer in a garden that doesn't stress you out. £10 an hour. Email or 07856 724696 (29 April)
WANT TO HAVE A HAPPY RELATIONSHIP WITH YOUR PARTNER?  This book includes: Guidelines for building a successful couple relationship, including a marriage; Insights into how to manage your emotions for more effective regulation of your side of a happy sex-love relationship; How to love, actively and sensitively; How to communicate effectively. How to improve your conflict-management style; Plus: Strategies for changing any of your unhelpful relationship habits. For more, see website (26 April)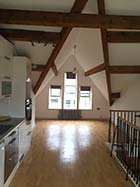 LOVELY 2 BED FLAT WITH ROOF TERRACE Lovely 2 double bedroom flat in central Hebden. Modern, GCH, with a south facing roof terrace leading off the kitchen with lovely views. £695pcm. Tel 07851 424876 (25 April)
PUBLIC SPEAKING COACHING: One to one sessions tailored towards your needs to give you the confidence to deliver. This could be a couple of sessions to help you with a work presentation, celebratory speech or ongoing coaching in public engagement, including lessons in acting and voice technique. For more information about the sessions and my experience, please email me. Thanks, Liv (16 April)
BOOKEEPING AND TAX RETURNS We offer the full range of accounts from bookkeeping qualified quickbooks pro advisor , through to accounts preperation and tax return and company house submission for the self employed tel 01422 617442 (12 April)
LOOKING FOR 2/3 BED HOUSE TO RENT from May. Relocating from Surrey to work in Manchester. We are a professional couple with a one-year old daughter, no pets, non-smokers. We have good friends in Hebden & would love to live here! 07815 891386. (10 April)
THE LATEST FORM OF HOLISTIC COUNSELLING - A WORKBOOK  Holistic Counselling in Practice: An introduction to the theory and practice of Emotive-Cognitive Embodied-Narrative Therapy - which deals with the whole body, brain-mind and environment of the socialized individual.  Talk therapy cannot fix problems arising in the guts, or stemming from sedentary activity.  Or lack of sleep. We need to address the whole person with talk therapy plus lifestyle counselling. For more, see website (7 April)
PICTURE HOUSE VACANCY Hebden Royd Town Council is seeking an usher for the Hebden Bridge Picture House, 6 hours per week, to work regular hours each weekend plus occasional overtime hours. More details. (4 April)
WOOD CHIP Fresh Wood Chip £20/builders bag. Smaller bags available. Rotted mulch and topsoil. 07881 583245. Delivery negotiable (2 April)
4 BED HOUSE HEBDEN BRIDGE - now let. I had several enquiries and found some good new tenants.
ROOM IN WALSDEN Room in House in Walsden. Adjacent to Railway. Large room bills inluded Suit professional working person £330 pcm Ring James 07757 079357 (1 April)
ADULT/CHILDREN CYCLING LESSONS Want to get more confident on a bike? Learn2ride/ confidence building/ road safety. One to one/ group sessions available. From £12ph. Bike broken? No problem basic fix from £12. Email for more info. (26 March)
NONVIOLENT COMMUNICATION GROUP New group forming for learning and practicing of Nonviolent Communication. Valuable tool for personal, inter-personal and social change. All welcome, any level of previous experience. Please call 07792 407907 or email for more info. (11 March)
Some successful ads
2 BED HOUSE, HEBDEN BRIDGE Thank you for another successful ad!
FOR RENT, TODMORDEN Please could you remove my ad - I rented it instantly again so thank you!
FLAT FOR RENT Just let it! Please take the ad down and many thanks

BREWERY ASSISTANT We've filled the position now.

WALL MOUNTED PINE UNIT Quick work - I've sold the pine unit! 
WRITER LOOKING FOR A QUIET ROOM -  just placed an ad yesterday. I have had nice replies and wonder if you could take the ad down now?
FULL-TIME EXPERIENCED COOK Just letting you know that we've now filled this vacancy, thanks to HebWeb!
CLEANER REQUIRED
- Ad "Overwhelmingly successful."
3 BED TERRACED HOUSE TO LET Please can you remove small ad put on 9th July. 
I had a response within an hour of the ad going live and the first viewer took the house. I had 8 requests to view in 24 hours. Brilliant!
HOUSEKEEPER MEET/GREET DUTIES We have filled the position above. We had an excellent response with 18 applicants making the final selection very difficult.We wish to thank the people that responded and wish them well. We have used the HebWeb site on several occasions over an extended period and we have always had a successful result, and regard it as a most important community resource. Thanks, Calderdale Terraces.
PICK & PACK/ PRODUCTION ASSISTANT - Please could you close the advert? We've been overwhelmed with the response and quality of applicants! Thanks so much!
TO RENT, LATE OCTOBER Thanks again for sending many very nice prospective tenants my way. I'm very pleased to say the house is now let again so would you mind taking down the ad?
More responses from successful ads.
HebWeb small ads
2 BEDROOM HOUSE FOR RENT The house for rent has 2 bedrooms a woodburning stove and a tranquil woodland garden in Hebden Bridge £575 pcm plus £575 deposit. Contact Melanie 07970 370109 (22 May)
HOW TO CONTROL YOUR ANGER, ANXIETY AND DEPRESSION, using nutrition and physical exercise  Sometimes our strong, negative emotions are an inevitable result of the slings and arrows of life's misfortunes. We feel bad because something unusually bad has happened to us, or may be about to happen to us.  But at other times, we may over-react to what is going on, because we eat the wrong foods or we lack sufficient physical activity like exercise. For more, see website (20 May)
ONE BEDROOM HOUSE TO RENT IN HEBDEN House with one double bedroom and study/ guest room. Lovely south facing garden overlooking wood and town, 10 minute walk to the train station. Beautiful oak flooring, a wood burning stove, fridge, washing machine, gas hob/ cooker and central heating, £490 per calendar month with £500 deposit. For more information contact Jane: 07941 597573 (16 May)
MUSIC AT WALSHAW GALA SUMMER CONCERT 2-5pm, Saturday 15 June. Margaret Bruce, Dearbhla Nolan and Nathalie Merandon play music by James Stephenson, Jonathon Clinch, Sir Malcolm Arnold, Enesco and Chopin. See What's On for more info. (16 May)
HOLIDAY ITALIAN - Do you want to learn some Italian before going on holiday? Join our groups. Beginners on Wednesdays at 6.40 pm. Intermediates on Mondays at 6.40 pm. For info 07846 415001 (13 May)
GARDEN STORAGE UNIT
Large rugged lockable plastic garden storage unit. Can be flat packed. Assembled size approx: 69" wide x 43" deep x 53" high. Ideal for garden furniture/ bikes/ toys/ mowers/ BBQs etc. £50. Tel:07760 434234 (12 May)
HANDYMAN IN HEBDEN: Decorating, plumbing, joinery, tiling. You name it, I can help. No job too small. Help and advice on DIY projects. Please email or call 0740 1314609. See website (9 May)
MILLS AND JACK
We are needing someone kind and strong with easy access to a lawn to care for our disabled dog for 11 days in June. He cannot walk but has a substantial harness. He does weigh 32kg though. Apart from carrying and the odd cuddle he does not require much work. He is very friendly and safe. Well paid. Email Uppermills@gmail.com (8 May)
GENTS BIKE - "it sold within hours!"
PET PORTRAITS - Local Professional Illustrator available for pet portraits and commissions - a unique gift! Prices start from £35.00. Email me for details and visit my website (1 May)
WHO KILLED CHRISTOPHER CURRAN?  A dramatic novel, published in Hebden Bridge.  Inspector Sitting Bull Glasheen is a Dublin cop with twenty years successful experience.  He is half Irish, half Native American Indian.  But the death of sixteen year old Christopher Curran will test him to the limits of his sanity, because it brings up his own major childhood trauma, which threatens to overwhelm him... For more, see website (29 April)
GUITAR LESSONS £20 p/h. Ever wanted to learn guitar? I can teach you! All styles taught, electric, acoustic, fingerstyle, lead, in any style of music you like. All taught with the emphasis on fun by a musician with 25 years experience touring and recording. I'll help you overcome those small hurdles, lifting your playing to a whole new level. Email me or call Mark 07951 093248 (25 April)
BAR STAFF WANTED Busy local business looking for experienced and friendly team players for full time/part time positions. Craft beer knowledge advantageous. Email with full CV to apply. (25 April)
KS2 TEACHER WANTED MONDAYS & FRIDAYS Are y ou an exceptional educator looking to do something different? Enjoy: small class sizes, yoga and mindfulness, no petty rules. Bring your own ideas and creativity to your teaching at Hebden Bridge School. More info (24 April)
2 BED UNDER DWELLING TO RENT, HEBDEN BRIDGE Lovely unfurnished 2 bedroom house with log burner. South facing garden overlooking woodland and town just a 10 minute walk to the train station. Suit non smoking individual or couple. £520 per calendar month and £500 deposit. For more information contact Jo on Tel: 07765 507380 (13 April)
WORCESTER BOSCH BOILERS INSTALLED Singleton Black Ltd offer 10 years parts and labour guarantee on Worcester Bosch Boilers. Also specialists in Underfloor Heating. Friendly, reliable, small local company offering a personal touch from start to finish.
Please contact Joe via email) or (see website) (10 April)
NEEDED: 2-3 BED HOUSE TO RENT: 2-3 bedroom house required - to rent, unfurnished from 1 June. Will consider 4 beds. Walking distance to the train station.  Professional couple, our son and 1 very well behaved cat. Please call 07867 973863.  (9 April)
ATTIC ROOM FOR RENT, TODMORDEN. We're looking for new housemate! Large attic room in quirky shared house. Old civic building. Bags of room. Garden backing onto the canal. 1 minute from station. £400pcm inclusive of bills/broadband Jamima 07710 608366 (7 April)
FINANCE PERSON WANTED Looking for an individual with experience of running payroll, sage, book keeping, VAT returns, accountant liason etc. Max' total one day a week - could be spread over the week. Email me (5 April)
PIANO TUITION Popular local piano teacher, Helen Curtis, is taking on new pupils in her lovely home music room.
Helen welcomes all levels of pianists. Young or adult - beginners, returners or for a fresh source of inspiration! 07903 074674 (3 April)
3 BED HOUSE HEBDEN BRIDGE 35 Nutclough. Very tidy, 3 bed terraced property. Gas central heating, open fire, nice fitted kitchen. £600/Mths £1000 bond. Looking for long term tenants.Tel 07881 583245 (2 April)
TAHITI PORTABLE MASSAGE/ TATTOO CHAIR - now sold
3 BED HOUSE TO RENT - my home has a tenant, that was quick! Please can you take the Ad down.
HEBDEN BRIDGE CRUISES
HEBDEN BRIDGE TOWNHOUSE TO LET Found some lovely tenants really quickly, many thanks!

TWO-BED HOUSE TO LET IN MYTHOLMROYD. Once again great success by placing my house to rent on hebweb …. it's now gone so please can you remove it
Some successful ads
WAREHOUSE & PICK & PACK OPPORTUNITIES We've now filled the positions.
PICKING & PACKING WAREHOUSE ASSISTANT - We've taken on 2 brilliant staff. Many thanks for helping us again!
3 BED HOUSE TO LET / CENTRAL HEBDEN BRIDGE I'm pleased to report that the house has been rented as a result of the ad

FREE TOPSOIL - I've been inundated with responses, so thanks very much. Who knew there was so much demand for soil?! Could you take the ad down please?
TWO BED COTTAGE TO LET: Like last time, I've been inundated with replies and now have a lovely couple to move in at the end of May, so would just like to say thank you (1 April)
HOUSEKEEPER/MEET & GREET PERSON - we have found a candidate. We wish to thank all those that applied .. the response was excellent as was the calibre of the candidates.
HOUSE TO RENT - GREAT VIEWS AND LOCATION: We have successfully found tenants within one day
HOUSE ORGANISER ESPECIALLY FILING - I had so many wonderful responses to my ad for someone to help me re-organize my house post-flood, I wanted to employ everyone! Thank you.
2 BED HOUSE TO RENT IN CENTRAL HEBDEN - House successfully rented through Hebweb. Fantastic posting wall!
HOUSE TO LET: Now let. "The ad found a new tenant within three days of its insertion so I'm very pleased with that"
EXPERIENCED SECRETARY /ADMINISTRATOR: we have now successfully recruited. We had a lot of applicants via your website again – thanks very much!

HOUSE TO LET: "let within 24 hours of ad going up"
More responses from successful ads.
HebWeb small ads
2 BED HOUSE TO RENT IN HEBDEN Back to back terrace, 2 spacious double bedrooms, central heating, modern kitchen, fridge, washer, electric cooker. 3 mins walk to town centre, 15 mins to station. £550pcm, £550 bond, Refs required. Lisa 07376 059924 or email (22 May)
SUMMER SOLSTICE CIRCLE Seasonal Circle Gathering, workshop and shared feast. Celebrate the longest day and find belonging, peace and wildness as we honour this magical time of year together. See What's On for more info. (18 May)
LUXURY RATTAN 7 PIECE OUTDOOR DINING SET
New boxed high quality outdoor rattan dining sets. Glass topped table and six chairs with built in seat cushioning. Free delivery and assembly assistance. Paypal accepted. £250 50% off RRP! Tel Steve 07724 779299 or email (16 May)
WANTED PA/CARER Personal assistant required by mild cerebral palsic male 50's, smoker. Duties driving own transport, general, domestic, food preparation (meat), appointments, shopping. 2x4hr shifts and cover. CV and references. Would be mature and active. Email John (14 May)
ONLINE YARD SALE (VARIOUS ITEMS) Selling multiple items from our home: furniture, bicycle, appliances, etc. Check full list with details and prices on this page Please email danimadu@gmail.com or call 07449 337073. Collection from central Hebden Bridge. (12 May)
5 PAGE BUSINESS WEBSITE
Now you have your business idea and a business name, it's time to invest in having a creative and well-structured online presence for your business; a website that will resonate well with your target audience and communicate effectively services that your business offers your clientele. High End Professional Website. Up to 5 pages + Basic, Documentation. Free Support for one month! Only £219.95 See website (9 May)
NONVIOLENT COMMUNICATION FOUNDATION TRAINING WEEKEND Feeling unsure how to hold difficult conversations? Disconnected from yourself or others? Come and learn new skills in a safe and supportive environment.  Click here.  Or email for more info. (8 May)
BLACK & DECKER ELECTRIC LAWNMOWER - "Hebweb scores again! I have sold my electric lawnmower today"
3 BED HOUSE AVAILABLE FOR RENT 3 bed Hebden Bridge terraced house, recently redecorated, wooden floors, new wood burner in lounge. Small garden to the front and private parking space for 2 cars. £750 pcm. Pets accepted. Please call Alex: 07795 650949 (3 May)
SUZUKI JIMNY - Car sold
YOGA FOR STRESS, ANXIETY & DEPRESSION Six week course exploring simple yoga practices to balance the nervous system. Reduce stress and anxiety, improve low mood. Suitable for all. Starts Thurs 23rd May 7:00-8:30pm, Hebden Bridge. See website or 07443 60210 (29 April)
BEDS FOR SALE Double Ivory Sofa-Bed, Somâ'Toile Metal-Action pull-out. Washable Covers £130. Spare Sofa-slip cover £40 NEW. Double /Single Truckle Bed, 2 x Mattress. Pops up to make Double £130. 07757 365346. Collection. (26 April)
PROFESSIONAL CLEANER AVAILABLE I know many of you have contacted me this year hoping I could come clean for you, and unfortunately I've had to turn you away as I was fully booked. After months of searching I have finally found someone who cleans to my standards! So as of next month we will have limited spaces available between Monday and Friday. Please contact me on trisha@maidincalderdale.com (25 April)
PAINTING & DECORATING: Clean, careful, reliable, experienced female painter & decorator. I have a wide range of experience having renovated several properties. References available. Call Ellen on 07904 324023 (25 April)
FRENCH CLASS Bonjour! Join our small,friendly French class. Level: Intermediate. Venue: Heptonstall. Thursdays 6pm-7.30pm. To find out more: Tel: 07729 101473 or email (15 April)
MISSING CAT - now found
HELP NEEDED - WALKING MY FRENCH BULLDOG Hello :) I have just moved to Hebden and am looking for someone reliable and loving with experience, to walk my French Bulldog Poco once or twice a week (Tuesday's a must). I will pay £10 per hour for walking. Please email me. I would love to hear form you. Isla x (11 April)
LOOKING FOR SOMEWHERE TO CALL OUR HOME 
My name is Roze and I am a small business owner. I cater for weddings and specialise in cakes. Myself and two dogs are searching for anyone with a little space on their land we could live in either yurt or caravan (something I am ready to buy). If you know anywhere that may be suitable  please contact me on 07703 109859. Thank you. (7 April)
LOVELY 3 BED HOUSE WITH GARDENS CENTRAL HEBDEN Available from 17th April, unfurnished 3 bed end terrace with gardens front and rear. Log burner in lounge, separate kitchen diner with integrated oven. New bathroom. Lovely views. £725pcm. Tel: 07851 424876 (5 April)
WANTING TO LOSE WEIGHT?
X-PERT Weight is an innovative weight loss programme based in Hebden Bridge. For our next 12 week programme we are offering FREE places. Our programme focuses on the understanding behind weight loss. We will give you the tools to lose weight and keep it off. The first session is Tuesday 23rd April 5.30pm-7pm. Interested? Email or call 01442 847871 (4 April)
WANTED: 2/3 BED HOUSE OR FLAT TO RENT in Hebden Bridge From May/June. Friendly and reliable family of 3 looking for a home within 20 mins walk of the station. Please get in touch by email with Fiona. (3 April)
INTERIM CENTRE MANAGER WANTEDTodmorden Learning Centre and Community Hub combines a community hub with a school for sustainability skills for an uncertain future. We are looking for a dynamic, skilled, adaptable and experienced person. £120-£160 per day. Full specification at www.tlchub.org.uk  Submit CV with covering letter to room 5, Todmorden College, 44 Burnley Rd, Todmorden OL14 7BX. Enquiries welcome via email (1 April)
MAN AND VAN, REMOVALS SERVICE
Fully insured, professional, well established with excellent reputation and reviews. Available locally and throughout UK up to three vans and four men available. Free no obligation viewing and quote. Call Steve 07724 779299. Or email - Facebook - Website (20 March)
WANTED: 2/3 BED HOUSE TO RENT in Hebden Bridge. From late July for family of 3 relocating from London. We'd like a garden, bright rooms, unfurnished, 5 min walk from the centre. Email Rosemary. (19 March)
PICK & PACK PART TIME Post now filled
FLAT AVAILABLE NOW successfully let 

Some successful ads
HAND MADE KITCHEN FOR SALE Now sold
INDIAN RETREAT TICKET FOR SALE - no longer available
COTTAGE TO LET FROM AUGUST: Just to say that my cottage has now been let. Thanks once again to HebWeb!
2 BEDROOMED TERRACED HOUSE now let
TWO KITTENS NEED A HOME! It took a little while but our two boys have just been collected to go to an amazing new home. Thank you so much. Good old Hebweb!
ROOMS IN HOUSE Now taken: I had a great response
2 BED BACK TO BACK TO LET - Hi there I have found lovely tenants for my house in less than 24 hours. Amazing! 
WANTED: A ROOM FOR FEBRUARY: Thank you to everyone who responded (too many to reply to personally). I have somewhere now.
TWO BED HOUSE TO LET: "I took out an ad on 15 August and have had an overwhelming response. It's now been let"
NARROWBOAT FOR RENT now let. I had a lot of enquiries from Hebweb, thanks!
WANTED P A / CARER I have had loads of responses to my ad re PA/Carer and I have appointed to this post.
PERIOD COTTAGE TO RENT IN HEBDEN BRIDGE: We have let the cottage now and so you can take the advert off the site. We had a fantastic response - thank you.
CREATIVE SOCIAL MEDIA PERSON PART TIMEWe recently placed an ad with you, the response has been incredible & the quality of applicants
outstanding, the position has now been filled
Elevated Victorian Stone Terraced Cottage Please remove my ad with the picture.I have got a tenant. Thanks. Inundated with people requesting information
TO LET - SPACIOUS 3 BED TERRACED HOUSE: It went up yesterday and I've found a tenant! I'm so pleased, thank you.
More responses from successful ads