Small Ads
£10 for 4 weeks | £25 for 3 months | ADD YOUR AD | Add photo option | FAQs | HebWeb home page
HebWeb small ads
ROOFING AND GUTTERING For all your roofing needs! From small jobs to full restrips, flat roofing, guttering, UPVC facias, chimney stacks, lead work, pointing. 23 years served trades men. Free estimates. Ring 01706 359017. Mob 07929 842617. Ask for Gerry. (15 Jan)
SUPREME CLEANING SERVICES: Household cleaning to a very High standard, whether once a week freshen up or full house Inside/out, We do offices,properties before/after tenants, clean carpets, paths/ driveways. Refs Available. Contact Danielle 07933 928358 or 07851 056515 (14 Jan)
DANCE CLASSES
Dance Classes in Hebden Bridge and Mytholmroyd, all ages and abilities.
Contemporary, Commercial, Ballet, Parent and child. See website (14 Jan)
SALES & MARKETING EXECUTIVE - Part Time (16 to 24 hrs per week) Would you like to join the award winning charity, X-PERT Health? Ideally, educated to degree level, two years previous experience, a good understanding of digital media channels and integrated marketing campaigns along with a flair and passion to drive sales forward. Closing date 9am 18th Feb, interviews 27/28th Feb. Email your CV and covering letter. (14 Jan)
SEEKING HOUSE TO RENT Retired couple seek 2 bed house/flat to rent long term in Hebden, Tod, Mytholmroyd Max rent £500. Landlord selling our house, been 16 years there.good references, financially sound. Please email (11 Jan)
HOUSE TO RENT IN TODMORDEN
£430 pcm. Tod centre 2 mins walk. Gas CH/DG etc. Call Ian 07801 213 195 or email (9 Jan)
T-TIME SEWING WORKSHOPS New! Sewing Workshops 4.30-6.30 at Word of Mouth, starting Tuesday 15 January 2019. Sewing machines and project ideas available. Work at your own pace. For more info email or 07513 359164 (8 Jan)
PEUGEOT SILVER 308
Diesal Turbo 2009. Selling due to motability vehicle. In perfect working order. Regularly serviced. 109,000 miles. Bodywork good. Alloy wheels. Clean interior. £950.00 ono. Email or Tel: 07921 515524 (5 Jan)
LOVELY 2 BED HOUSE FOR RENT Gorgeous mid terrace in Todmorden, Burnley Road near Staff of Life pub. Avail end Feb. Stunning views, garden, gch, stove in livingroom. Not suitable for very young children. 550pcm. WhatsApp +97433141169 (4 Jan)
SATYANANDA YOGA IN HEBDEN BRIDGE Starting 9th January with Claire Thomas. Wednesday morning and evening classes at Hope Baptist Church, including Yoga for Beginners, and Yoga & Meditation. Monday afternoon Yoga for Mental Health & Wellbeing at Hebden Therapy Centre. Traditional yoga with focus on body, breath and awareness. Suitable for all ages and abilities. More details on our Facebook page or call Claire on 07443 602108. (3 Jan)
ROOM FOR A THERAPIST Hi, I am renting a really lovely quiet room in central Hebden from February to do CBT for half a week. I'm looking for a sharer and a room to share. £45 each. Please email. (2 Jan)
REFURBISHED ATTIC APARTMENT Spacious 1 bed part-furnished bedroomed attic apartment in Carlton Chambers. GCH. Living room, separate fully fitted kitchen with additional storage, double bedroom, bathroom. £475 pcm. Available now. Please contact by email or 07796 135824 (2 Jan)
6 X RESIN SKULLS FOR SALE  
6 Resin Sulls for sale £25 each ono.  Please contact Fred on 07842 142965 (31 Dec)
CEILIDH on Friday, 25 January at Mytholmroyd Community Centre, a fundraiser for the district scouts.Pie and peas supper available. See What's on for more info or email. (30 Dec)
HEN FOUND Is anyone missing a hen?  If so please contact me.  Have had her for about 2 months now, think someone might be missing her. Thanks. Please email (24 Dec)
LOOKING FOR RENTAL Looking for property circa £1000 pcm for 6mo. Views/outside space. Furnished. Married couple. Can pay 6mo upfront. Walkable/bus to train station important. ASAP. Please contact via email. (21 Dec)
LOOKING TO RENT IN HEBDEN OR TODMORDEN I am relocating from London and looking to rent a house or a flat long-term in either Todmorden or Hebden Bridge. I am looking for somewhere unfurnished and pet friendly (cat). I am a writer and theatre worker and hope to move by February 2019. I can provide references and a guarantor. Mobile: 07711 910894 or email (17 Dec)
WRITER SEEKS STUDIO Writer /occasional artist seeks warm studio to rent in Luddenden Foot /Mytholmroyd. From mid-January. Great if kitchen available but not absolutely needed. Female, 66, in studio most days but often away. Please email. (11 Dec)
LOOKING FOR A BABYSITTER? I have over 10 years experience of working with children of all ages. DBS checked and references available. £8 per hour. Available in Todmorden and Hebden. Looking forward to hearing from you! Hannah: 07983 346088 (7 Dec)
ADMIN WORK WANTED: Experienced comms /copywriting /admin professional looking for part time work in the area. Half days or 3-4 days per week ideal. Please email (7 Dec)
URGENT DOG SITTER I have to attend Funeral on 6th December 2018. Please can anyone help look after my King Charles Spaniel for about 4 hours this coming Thursday 6th December. Lovely temperament. Telephone 07377 673883 (3 Dec)
ROOM TO LET A light and spacious double room with fantastic views in large friendly house-share in Mill Bank, 5 miles from Hebden Bridge. See the Spare Room website for info and photos. Phone 07740 626370 or email. (1 Dec)
THE LITTLE FIR TREE. Pot grown Christmas Trees. Delivered and collected after Christmas. Wainsgate Makers Bazaar 2nd December. Hare and Hounds Old Town 8th December. Hebden Bridge Market 16th December. 07982 643747 (27 Nov)
HARDCASTLE CRAGS IS RECRUITING
We're Recruiting a Visitor Experience Officer. 19,349 pro rata - Mat Leave Cover (9months) - 3 days/week. Deadline 13th Dec. Role involves managing creative activities for schools and young people, organising a series of guided nature walks, and developing engaging exhibitions in Gibson Mill. Seeking someone administratively organised, creative, and that loves working with the public. For info and to apply (25 Nov)
CLEARANCE SALE EVERYTHING MUST GO!!
Accessories all at trade prices:pick up a real bargain. Plus 4 dutch style bikes fully serviced from £150 - £195. Open weekends 10-4 until January. Along the canal, Hebden Bridge. (24 Nov)
2 BED HOUSE, HEBDEN BRIDGE Thank you for another successful ad!
STARTING SCHOOL IN SEPT 2019?
Come to one of our open events! Thursday 22nd November 10.00am-11.30am, Monday 3rd December 1.30pm-2.30pm, Thursday 10th January 10.00am-11.30am. Ofsted Good 2017 (16 Nov)
INTERIOR DECORATING, JOINERY AND PLASTERING WORK Eco Deco are a interior decorating company and we manage projects that covers full house renovations including all aspects of decorating joiner and plastering work. We work with other quality local tradesmen See website (14 Nov)
PROPERTY GUARDIAN Do you own a habitable but empty property in the Hebden Bridge / Todmorden area? I am looking for accommodation at a reduced negotiated rate in return for high quality painting & decorating / restoration work. If you see an opportunity please call 07708 130339 or email (12 Nov)
ROOM AVAILABLE - A light, airy space in a quiet street by canal. 3 minute stroll into town. Parking free and WI-FI. £350 p/cm inclusive of bills. Contact Harriet Fletcher on 01442 618317, email, mobile 07976 830923 (9 Nov)
ROOM INSIDE THERAPY As a professional local practice, we have been successfully providing more affordable counselling and psychotherapy for the past 2 years. We are now also open on Saturdays 9 - 4.30pm.  For more info please see website (7 Nov)
DELK FROST BLOCKER WINDSHIELD COVER Brand new cover size 61" x 32" with 2 wing mirror covers and a compact storage bag. 2 available @ £23 each. 07768 111770 (7 Nov)
REFURBISHED ATTIC APARTMENT - Hebden Bridge centre. Spacious 1 bed part-furnished bedroomed attic apartment in Carlton Chambers. Recently redecorated. GCH. Living room, separate kitchen with additional storage, double bedroom, bathroom. £525 pcm. References and bond required. Non-smokers and no pets. Available mid November. Please contact by email or 07796 135824 (4 Nov)
FINANCE MANAGER - PART TIME - An opportunity to join award winning charity, X-PERT Health for a part or fully qualified Accountant, 2 years minimum experience of Sage 50, payroll and Excel. 24 hours per week. Flexible working hours within office hours of 8.30am till 5pm Monday to Friday. £25-£35k pro rata. Based Hebden Bridge. Please contact Helen Knight for a job description. Closing date 9am Wednesday 21st November. (2 Nov)
ATTENTION LOVELY LANDLORDS/ LADIES Hello! Professional, trustworthy, creative couple (30 + 37) from Bristol + Yorkshire with a lovely french bulldog looking for a 2 bedroom cottage to rent in Hebden Bridge from 1st Feb 2019. Just spent a year out after finishing up our veggie cafe in Somerset, now looking to re-locate back to Yorkshire. We can pay 2/3 months rent up front + deposit :-) Email or phone 07383 488417 (28 Oct)
YOUNG LONE PARENT SEEKS CREATIVE CARING SPACE to call home. 29 (f) with joint custody of 3 year old son. Caring, creative, spiritual, PhD student seeking new life in Hebden or surrounding areas. Looking for room /boat /caravan /shed to rent and kind welcoming people. Email (24 Oct)
CEILIDH FUND RAISER FOR TORTURE SURVIVORS Our next fund raiser for STAF (Survivors of Torture Activity Fund) is our annual Ceilidh on 10 November at the Birchcliffe Centre. All welcome - see flyer.
STAFF WANTED - MOYLES TOWNHOUSE - We are looking for two members of staff to work two days a week. Both will be required to do one set weekday and weekend shift each. Duties will include cooking and prepearing breakfast and cleaning and maintenance of the rooms. 7am starts required. Please call in with your CV or drop it into the postbox outside. (22 Oct) 
AMAZING BABY BUNDLE Maxi-cosy priorifix car seat with isofix, Baby Einstein travel cot, Lindam's stairs gate, Baby bjorn baby carrier, Mama's & Papa's wave rocker and play mat/gym, First years mobile high chair, IKEA high chair, Baby bath & wash bowl, Bath support, Snooze shade pram blackout blind, Baby Dan sleep and safe bed guard. £250. From smoke free clean home. Call 07506 692373. Can send photo - collect Todmorden (22 Oct)
FOR RENT, TODMORDEN Please could you remove my ad - I rented it instantly again so thank you!
Do you have a PLACE TO STAY FOR WOMAN AND DOG? (a small one) - She is Yoga teacher, 58, German. House sitting, animal sitting also possible. Contact Eva +49 17733 17133 or email (19 Oct)
SPRING YOGA RETREAT MARCH 2019
The retreat is now fully booked
Join our annual ashram style retreat in Hebden Bridge with Claire Thomas. Taught in the Satyananda tradition, the weekend includes yoga, pranayama, mantra, meditation, Yoga Nidra and periods of silence. The retreat includes all accommodation, home cooked vegan /veggie food and dinner at Greens on Saturday night. Residential and non-residential spaces, from Friday 15th - Sunday 17th March. See website for info  (10 Oct)
FEELING OVERWHELMED BY STUFF? I can help declutter and organise any part of your living or work space. I can help you downsize, prepare your house to sell, pack and unpack. I can sensitively support you following a loved one's bereavement or move into residential care. Help with life's paperwork - or just your record collection? I'm non-judgemental and my service is confidential. Call 07966 788342 or email (25 Sept)
FLAT FOR RENT Just let it! Please take the ad down and many thanks

Some successful ads
BREWERY ASSISTANT We've filled the position now.

WALL MOUNTED PINE UNIT Quick work - I've sold the pine unit! 
WRITER LOOKING FOR A QUIET ROOM -  just placed an ad yesterday. I have had nice replies and wonder if you could take the ad down now?
FULL-TIME EXPERIENCED COOK Just letting you know that we've now filled this vacancy, thanks to HebWeb!
CLEANER REQUIRED
- Ad "Overwhelmingly successful."
3 BED TERRACED HOUSE TO LET Please can you remove small ad put on 9th July. 
I had a response within an hour of the ad going live and the first viewer took the house. I had 8 requests to view in 24 hours. Brilliant!
HOUSEKEEPER MEET/GREET DUTIES We have filled the position above. We had an excellent response with 18 applicants making the final selection very difficult.We wish to thank the people that responded and wish them well. We have used the HebWeb site on several occasions over an extended period and we have always had a successful result, and regard it as a most important community resource. Thanks, Calderdale Terraces.
PICK & PACK/ PRODUCTION ASSISTANT - Please could you close the advert? We've been overwhelmed with the response and quality of applicants! Thanks so much!
TO RENT, LATE OCTOBER Thanks again for sending many very nice prospective tenants my way. I'm very pleased to say the house is now let again so would you mind taking down the ad?
More responses from successful ads.
HebWeb small ads
2 BEDROOM TOWN CENTRE APARTMENT TO LET Spacious 2 bed apartment overlooking the river. £550.00 p.c.m. - one month's deposit, one month in advance and a non-refundable £70 application/credit check fee. Benefits considered with a guarantor but sorry no pets and this is a non-smoking property. For more information, or to arrange a viewing, please contact setbray properties on 01422 843048 or email mail@setbray.net (15 Jan)
HOUSE FOR RENT two bedroom house, just renovated, available immediately. £500 pcm, situated in Foster Lane, close to Hebden Bridge centre. Please email (14 Jan)
RENEWABLE ENERGY SYSTEMS - To Help You Help Our Planet. Feed-In Tariff for Solar PV Ends (for new entrants) on 31st March. Free Survey. Email Email Andrew Hodchild
(14 Jan)
SEEKING UNIT/STUDIO TO RENT Musician seeking small unit, studio space or similar to rent in Mytholmroyd /Hebden area. With 24 hour access suitable for rehearsal, drum lessons and small amount of storage. Please email or call Emma on 07964 371773 (14 Jan)
TWO-BED HOUSE TO LET IN MYTHOLMROYD.
Completely re-decorated and ready to go. Spacious living room and kitchen, balcony over the river. £550pcm. Bond/references required. Genuine enquiries only please. Tel 07721 535011. (14 Jan)
TO RENT Available now. Spotlessly clean, bright 2 bed house in Hebden. Living /kitchen. Large basement. 2 good size bedrooms. Bathroom with shower over bath. Newly decorated and carpeted. 07912 966944. Bond/refs required (12 Jan)
HAWAIIAN LOMI LOMI MASSAGE
is a sacred and transformational bodywork. Rooted in indigenous culture, Lomi Lomi works gently yet deeply into the muscles with long continuous flowing strokes. Nurturing the body to help release tensions and any unhelpful patterns stored within the body's cells, clearing blockages, whilst at the same time giving the energy new direction. Also available: Natural Spiritual Healing. At the Hebden Therapy Centre. See Website. (9 Jan)
LOOKING FOR ROOM IN FLAT - My son and I are looking for a room 3 days per week - Sunday, Monday and Tuesday. Close to bus stop, for my son to get to school. I commute between here and London. Please email (7 Jan)
JAN SOLD OUT. NEW DATES ADDED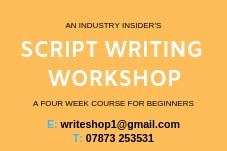 Always wanted to write for TV, but don't know where to start? This four-week course will give you the tools to structure stories, create compelling characters and write dialogue that counts. Led by experienced scriptwriter, Pippa McCarthy, (Eastenders, Emmerdale). Runs Tuesday Evenings 7-9pm, Feb 5th, 12th, 26th & Mar 5th @ Hope Chapel, Hebden Bridge, HX7 8EW. Course Fee: £98. Email for Bookings/Info. Limited places. Early booking advised. (4 Jan)
HOME REMOVAL & COURIER SERVICE
Commercial and domestic courier and removal service. UK wide coverage. small or larger moves catered for competitive rates. Professional friendly service gauranteed. Luton vans with tailift, fully insured. Hourly or flat rate available. 07724 779299. Website (3 Jan)
REGULAR THERAPY 2019
Happy New Year! Would you like the opportunity to experience regular reflection and personal development? Only £25 an hour for long term psychotherapy at the Therapy Lounge, Hebden Bridge. See website - 07866 656779 (3 Jan)
Adorable GRADE II LISTED COTTAGE FOR RENT JAN 2019
Cottage available to rent midweek Monday to Thursday. Terms available. Can Sleep 3. Stove powered central heating system. Call 07799 944843. (24 Dec)
HEBDEN-LONDON BOAT SWAP Boat lady requires to swap boat in Hebden for long weekends in boat in London, preferably Camden area. Fixed dates from Thursday to Sunday once a month starting January 2019. Please contact via email (21 Dec)
WEIGHT LOSS NEW YEAR'S RESOLUTION?
X-PERT Weight is a 12-week programme, full of guidance on health, nutrition, exercise and stress management. You'll receive a 200-page folder full everything you need to lose fat and keep it off! Register now for free and you and a friend get half price sessions! Hebden Bridge group starts 8th January, 5.30-7pm. Visit our website, or email or call 01422 847871 (19 Dec)
HOW TO HAVE A HAPPY COUPLE RELATIONSHIP
In this book, you will find: Guidelines for building a successful couple relationship; Insights into how to manage your emotions for more effective regulation of your side of a happy sex-love relationship; How to love, actively and sensitively; How to communicate about anything that comes up in your relationship. How to improve your conflict-management style. Plus: Strategies for changing any of your unhelpful relationship habits. See webpage (10 Dec)
OPERA SINGER FROM THE SQUARE
Join me for an evening of opera and a whole lot more. Choose the songs you want from my song menu. I've sang around the world in opera houses and on the streets bringing "opera to the people". I love what I do and am thrilled to be singing in Hebden Bridge. The Town Hall, 19th December 7pm. Tickets £10. 07838 360195 or see website (2 Dec)
KLOVER STAR14 PELLET STOVE Wood pellet stove 10.1kW to water and 1.4kW to room. Will heat small house. Ex showroom, it's registered for Renewable Heat Incentive. £1600 inc VAT. Can offer MCS fitting. Other things in autumn sale. Andrew Hodchild at Ecoheat (25 Nov)
CARER REQUIRED URGENTLY Elderly gentleman, Mytholm, needs local carer on Thursday pm, part Sunday, maybe hours during week. Non smoker please. Can be job share. £8 50+ per hour, depending on experience. Full details - Email or 01756 774 497 (20 Nov)
WANT TO RENT: 3/4 BED HOUSE three quiet, tidy and trustworthy freelance creatives in mid-20s, looking to let 3 or 4 bed, part /unfurnished house, Hebden / Mythomroyd / Todmorden areas. Ready to move in 2-4 weeks. Email or text 07429 325555 (17 Nov)
PHOTOGRAPHER AVAILABLE Portraits, family, small businesses, events. Instagram. £50 for a session (typically 1 hour). £250 for a 4 hour event. £500 for a 8 hour event. All digital images included. Please get in touch to discuss further (15 Nov)
WANTED: 2 OR 3 BEDROOM PROPERTY Single Professional, relocating to Hebden Bridge from London. Looking for a quiet place to call home. Ideally 2 or 3 Bedrooms. Can move anytime from 15/11/2018. References can be provided and deposits etc. Email (14 Nov)
LOOKING FOR WORK I'm looking for part time work. I'm quick at learning new things, good with computers, good with a drill/tools and have a clean driving licence and car. Please email or call 07951 093248 (14 Nov)
WEB SOLUTIONS NOT WIX SOLUTIONS I have over 15 years experience of web development and can tailor a web solution for your specific requirements. I am local and you can ring me on 07749 742608 for a chat. Clive Corner - (12 Nov)
TO LET - 2 BED HOUSE TODMORDEN Lovely 2 bed house in Todmorden to let. Central location, GSH, double glazing, 2 double bedrooms, unfurnished. Available from Dec 7th. £395/pcm. Tel: 07851 424876 (9 Nov)
GRACIE JIU-JITSU CERTIFIED TRAINING CENTRE We're an official Gracie Jiu-Jitsu Training Centre. We offer two programmes, Junior Grapplers age 7-15 yrs and Gracie Combatives age 15 and upwards. For more information on the courses and curriculum please visit our website (7 Nov)
2 BED HOUSE TO RENT IN CORNHOLME
Light warm house close to main routes & countryside. GCH plus gas fire. Boiler 4 years old. Fitted kitchen & gas cooker. Electric shower. Small front yard. £410 per month. Unfurnished. Deposit and references required. Please email (7 Nov)
EVER BEEN COACHED? At a professional cross roads, moving on or just wanting put things in some sort of order. I'm a local experienced coach with many years of senior management experience. Feel free to visit my website or email (6 Nov)
HOUSE TO LET Idyllic 2-bed house to let in beautiful Cragg Vale. £550 pcm with £500 deposit. Fully furnished. Available from 17th Nov. Fantastic views and original stone and timber features. Text or phone 07806 613491 (5 Nov)
PROGRAMMER WANTED
Site-Eye a leading time-lapse filming company with head office in Mytholmroyd is looking for an experienced programmer. Applicants should have a good knowledge of C# and experience developing web applications. Knowledge of SQL Server, Javascript and C or C++ would be an advantage. Please contact Gareth on 07909 968606 or gareth@site-eye.co.uk
3 BED HOUSE TO RENT, HEBDEN BRIDGE Located off Birchcliffe Road, 3 minutes to town, 5 to the train station. Available from early November for short / long term rent. £800 / month plus returnable bond. 4 floors, modern kitchen & bathroom, beautifully decorated. Gas CH & open fire in lounge. Great views over town. To view phone 07483 812205 (28 Oct)
GARDEN CLEARANCE & PATIO CLEANING Garden Overgrown? Let me come and clear it for you and get rid of all the waste! Also Jetwash away slippy Algae from paths, patios etc. Please contact JAK on 07894 165962 For more info. (27 Oct)
SELF EMPLOYED CLEANER NEEDED We're looking for a cleaner who can clean our office and small school based in Ripponden on Wednesday 3.30 - 5.30pm. £10 p/h. There may be opportunity to pick up more hours. Please email (26 Oct)
DOCTOR FOSTER CARPENTER & MAINTENANCE Carpentry & maintenance. Doors, windows, floors, skirting, shelving, Shed repairs, etc. no job to small. Tony on 07491 655560 (22 Oct)
COGNITIVE BEHAVIOUR THERAPY CBT is helpful and effective for a range of problems and difficulties. I have worked within the NHS. I am Hebden based. Please see my website for further details. Contact by email (22 Oct)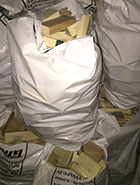 FIREWOOD FOR SALE
Keep extra warm this winter. Kiln dried firewood for sale. Burns hotter and cleaner than logs. Rubble sacks full only £2 per bag. 10 bag minimum.
Pick up or delivery. Call 01422 886700 or email (1 Oct)
NURSERY PLACES AVAILABLE A home from home stimulating environment with friendly staff. We strive to cater for all individual needs. We are fully committed, very flexible and convientely situated. Call us on 01422 845594. See website. Find us on Facebook! (23 Sept)
Some successful ads
WAREHOUSE & PICK & PACK OPPORTUNITIES We've now filled the positions.
PICKING & PACKING WAREHOUSE ASSISTANT - We've taken on 2 brilliant staff. Many thanks for helping us again!
3 BED HOUSE TO LET / CENTRAL HEBDEN BRIDGE I'm pleased to report that the house has been rented as a result of the ad

FREE TOPSOIL - I've been inundated with responses, so thanks very much. Who knew there was so much demand for soil?! Could you take the ad down please?
TWO BED COTTAGE TO LET: Like last time, I've been inundated with replies and now have a lovely couple to move in at the end of May, so would just like to say thank you (1 April)
HOUSEKEEPER/MEET & GREET PERSON - we have found a candidate. We wish to thank all those that applied .. the response was excellent as was the calibre of the candidates.
HOUSE TO RENT - GREAT VIEWS AND LOCATION: We have successfully found tenants within one day
HOUSE ORGANISER ESPECIALLY FILING - I had so many wonderful responses to my ad for someone to help me re-organize my house post-flood, I wanted to employ everyone! Thank you.
2 BED HOUSE TO RENT IN CENTRAL HEBDEN - House successfully rented through Hebweb. Fantastic posting wall!
HOUSE TO LET: Now let. "The ad found a new tenant within three days of its insertion so I'm very pleased with that"
EXPERIENCED SECRETARY /ADMINISTRATOR: we have now successfully recruited. We had a lot of applicants via your website again – thanks very much!

HOUSE TO LET: "let within 24 hours of ad going up"
More responses from successful ads.
HebWeb small ads
CARER WANTED IN HEBDEN BRIDGE for physically disabled & intelligent elderly gentleman in central Hebden Bridge. 24hrs/week £9/hour. Must be able to work weekends. Experience of similar care roles desirable but not essential. For further details please email. (13 Jan)
LOCAL ORGANIC VEG BAG SCHEME Fresh, organic, seasonal veg, delivered to pick up points around town every Friday. Different sizes to suit different appetites. Small bag £6, Standard bag £10, Large bag coming soon. Sign up at: our website (8 Jan)
ROOM TO RENT, CENTRAL HEBDEN Room to rent in my flat in the centre of Hebden Bridge. £320 pcm all inclusive. Small outdoor space at the back. Looking for someone who works full time (shifts fine!) Close to station. Please email (8 Jan)
THE BATTLE OF HEPTONSTALL of 1643, a public lecture on Monday, 4 February - the English Civil War's place in drama and the forthcoming community play The Battle of Heptonstall which will be produced in St Thomas's Church Heptonstall at the end of February. See What's on for more info. Book at Eventbrite (5 Jan)
THE BATTLE OF HEPTONSTALL - a community play from Thurs, 28 Feb until Sat 2 March. A fast moving community play that tells the story of the 1643 battle through a family of clothiers, the Cockcrofts as they struggle to keep the Civil War at a distance. See What's on for more info. Book at Eventbrite (5 Jan)
FURNITURE FOR SALE Ikea red media console. Red black striped armchair. Next full length curtains. £200 for the lot. Contact by email (28 Dec)
FLAT AVAILABLE NOW successfully let 
LOOKING FOR HOME TO BUY Looking for property to purchase so I can come home nearer family. Any condition /size considered in Central Hebden. Trawled the usual property sites but not much there. Contact Kay on 079322 11350 or email (14 Dec)
DOUBLE ROOM TO RENT with private ensuite bathroom on floor of its own. 2 minute walk into Hebden. On street parking spot outside. Ready to move into ASAP. Looking for around £350 pcm. Call or text Luis on 07492 380580 (11 Dec)
2/3 BED HOUSE MYTHOLMROYD Lovely through terrace, furnished, available before Christmas, short term rental, ideally 3 months. Kitchen, living/dining room, 2 double bed, 1 box room, patio. 5 minutes from station, £550 pcm (all negotiable). 07796 218 431. (11 Dec)
DOUBLE ROOM IN HEBDEN BRIDGE Sunny house-share, with Garden. Double room, central location, close to all transport links, on street parking. £380, inclusive all bills, including WI FI, Council Tax. Safe house for women. Phone Carol: 07563 001424 (3 Dec)
HAPPY BODHI MASSAGE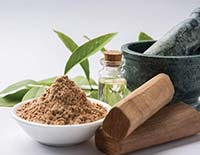 Body feeling tense and heavy from the winter breeze? Ease your joints with deep-tissue massage, warm soothing hands and relaxation. Always at affordable prices :) Contact me via Facebook - or - email. (2 Dec)
2 BED HOUSE TO RENT IN CRAGG VALE Now let "Thanks for your service, it's excellent."
2 BED REFURBISHED APARTMENT Fabulous modern white apartment in Todmorden opposite the new Lidl...2 bed with spacious kitchen and living room. unfurnished. Available before xmas!! References and bond required. sorry no pets. £495 pcm. Please Email (24 Nov)
5(ISH) A SIDE FOOTBALL, MYTHOLMROYD We've space for a few more people in our friendly weekly football game. Tuesday evenings, Mytholmroyd. Adults of all ages and abilities very welcome. No commitment to play every week, £1.50 each time. Please email (24 Nov)
PICTURE HOUSE VACANCY Hebden Royd Town Council is seeking an experienced duty (shift) manager for the Hebden Bridge Picture House, 10.5 hours per week. Read more. (16 Nov)
HOUSEKEEPER/MARY POPPINS We were so happy with the response and struggled to choose! Many thanks
2/3 BEDROOMED HOUSE IN HEBDEN BRIDGE Spacious. 2 Large bedrooms plus room with views. Garden. Unfurnished. Recently decorated. Some exposed beams /wood floors. 5 minutes town /station. No dogs. Bond/Refs. £585 pcm. Please email (14 Nov)
STUDENT SEEKING PART TIME WORK17 (18 in January) male student looking for evening, weekend or Monday work. I'm pleasant and polite, sensible and practical. O7780 111763. Thank you. (13 Nov)
LOOKING TO RENT  I am looking to relocate to Todmorden or Hebden Bridge from London and am looking for an unfurnished property to rent from January. I am retired, but also a writer and theatre worker. 07711 910894 or email (11 Nov)
DOMESTIC HELP AVAILABILITY I'm a self employed successful holiday let / home cleaner and have availability for 2 mornings per week. I'd love to hear from you should you need one off clean or regular.  07985 807704 or  or email (9 Nov)
2 BED TERRACED UNFURNISHED HOUSE FOR RENT
Hebden Bridge. Clean and tidy. Two double bedrooms, dining kitchen, living room, bathroom, 2nd toilet and large utility room. GCH and DG. Recently decorated including new carpets throughout. Low maintenance front garden and paved /terraced garden to rear. Off-street parking. 2 mins from station and 10 mins from town centre. Pleasant neighbours. £700 pcm. Available mid-December. Tel: 07717 817224 (7 Nov)
BRIGHT ATTIC ROOM TO RENT
Central Hebden. A bright attic space in a house with a garden. 2 minutes walk into town. I'm looking for a tidy, female lodger, £350pcm, bills included. Please email. (2 Nov)
FIRE SURROUND & GRATE:
Wood fire surround and metal grate. In need of restoration and repair. Free but must be collected (Birchcliffe). Tel 07932 143023 (31 Oct)
DOUBLE ROOM IN LONDON FOR CHRISTMAS Lovely double room in a lovely London house, available for 2 weeks 10-26 December in return for cat-sitting! If you would like to spend some time in London, please email for more details. (29 Oct)
LEAD ON - DOG WALKING SERVICES Walkies! Yeh! Professional Friendly Dog walking and Sitting Services. All walks tailored to meet your dogs needs :-) Night time visits available. Please call Jak on 07894 165962 for an informal chat and more info. (27 Oct)
CLEANING SERVICES  Reliable and flexible cleaning services available. Contact me on 07305 494448 or email (24 Oct)
BUGABOO CAMELEON PRAM
Georgeous Bugaboo Cameleon Pram: Includes carry cot, foot muff, rain cover, maintenance kit & instructions. All original Bugaboo. From smoke free clean home. £250. Call 07506 692373. Collection only - Todmorden (22 Oct)
WANTED TO RENT I am looking to rent a 1 or 2 bedroom flat or house long-term in Hebden Bridge, ideally within 20min walk of the town centre. Locally employed, nonsmoker, no pets. Can afford up to £450pcm, with 6 months paid up front. Please call/text 07543 084317 or email (20 Oct)
ACTING OPPORTUNITY to play part of a midteens male in The Battle of Heptonstall, a Sky Arts funded community play. Position is open to male and female performers (think Maxine Peake, Hamlet). The show will be performed in Feb 2019, with excerpts being filmed by Sky in December and performed in The Barbican in London. A great opportunity for the right candidate. 07795 835846 (18 Oct)
Some successful ads
HAND MADE KITCHEN FOR SALE Now sold
INDIAN RETREAT TICKET FOR SALE - no longer available
COTTAGE TO LET FROM AUGUST: Just to say that my cottage has now been let. Thanks once again to HebWeb!
2 BEDROOMED TERRACED HOUSE now let
TWO KITTENS NEED A HOME! It took a little while but our two boys have just been collected to go to an amazing new home. Thank you so much. Good old Hebweb!
ROOMS IN HOUSE Now taken: I had a great response
2 BED BACK TO BACK TO LET - Hi there I have found lovely tenants for my house in less than 24 hours. Amazing! 
WANTED: A ROOM FOR FEBRUARY: Thank you to everyone who responded (too many to reply to personally). I have somewhere now.
TWO BED HOUSE TO LET: "I took out an ad on 15 August and have had an overwhelming response. It's now been let"
NARROWBOAT FOR RENT now let. I had a lot of enquiries from Hebweb, thanks!
WANTED P A / CARER I have had loads of responses to my ad re PA/Carer and I have appointed to this post.
PERIOD COTTAGE TO RENT IN HEBDEN BRIDGE: We have let the cottage now and so you can take the advert off the site. We had a fantastic response - thank you.
CREATIVE SOCIAL MEDIA PERSON PART TIMEWe recently placed an ad with you, the response has been incredible & the quality of applicants
outstanding, the position has now been filled
Elevated Victorian Stone Terraced Cottage Please remove my ad with the picture.I have got a tenant. Thanks. Inundated with people requesting information
TO LET - SPACIOUS 3 BED TERRACED HOUSE: It went up yesterday and I've found a tenant! I'm so pleased, thank you.
More responses from successful ads