Small Ads
£10 for 4 weeks | £25 for 3 months | ADD YOUR AD | Add photo option | FAQs | HebWeb home page
HebWeb small ads
PHD STUDENT REQUIRING 6 MONTH OFFICE I'm in the final year of my PhD and need an office space to focus and write up my thesis. Just need a desk space and internet connection. £200pcm ideally! Please email. 6 May 2021
'A' LEVEL AND GCSE MATHS TUTORING Qualified, experienced A'level and GCSE maths teacher has availability for tutoring. £40 and £30 per hour respectively. Please call Sean to discuss your needs. 07837 950432 5 May 2021
DRUM KIT & MORE Tornado 7 piece drum kit £75, Dynamix running machine £50, large 4.25m trampoline £25, lazy boy, drawers, wardrobe, tables, futon, chairs, construction hemp and more all free to collect. Call Chris 07746 736512. 5 May 2021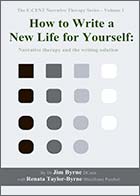 LIFE BEYOND COVID-19 Now the pandemic is winding down, what will you do with your future? By using any or all of the twenty writing exercises outlined in Dr Jim Byrne's book, you could write a new life for yourself. Book title: How to Write a New Life for Yourself, By Jim Byrne, Doctor of Counselling, Hebden Bridge. For more see this webpage 3 May 2021

WANTED: PHOTOGRAPHY SHOOT CO-ORDINATOR Are you looking for a full-time role where your skills can shine? Are you well organised, a whizz with spreadsheets, with excellent communication skills? Good with facts, figures, problem solving and time management? Are you adaptable, flexible, friendly, with great attention to detail and experience in a customer service type role? For more information s ee Careers on our website or  email us (28 April)
WANTED: HOUSE TO RENT - 2/3 bedroomed house for downsizers needing short term let while house hunting in the area. Non smokers, no pets. Unfurnished preferably. Conservatory would be nice. Please email. (27 April)
WANTED: A ROOM OF MY OWN from Tod to Ludd or inbetween anytime before end-July. Quiet, tidy, independent woman writer/ photographer, no pets, no-smoker, moving from her sold cottage near Oxenhope, to be closer still to daughter/ grandchildren in Hebden due to unforeseen health issues (non-Covid related). Anything considered, rent (to £600pm), buy (to £170k), preferably unfurnished but furnished if smaller/ cheaper. Please email (20 April)
3 BED HOUSE TO RENT WITH GARDEN AND PARKING - fully renovated in desirable village location (Midgley). Ideal for couple or family. South facing, private garden and 2 parking spaces. Convenient for schools and bus/trains. Flexible term, non-smokers only. £795pcm + bond. Please email (12 April)
FREE HELP WITH YOUR BUSINESS Experienced local business advisor offering hands-on support. Do you struggle with paperwork? Do you find it hard to motivate and organise yourself? Do you struggle with anxiety, depression, dyslexia, or have a physical or mental condition? We can access funding to support you in your business, at no cost to you. Then we work together to build positive strategies for resilience and growth. Please email (11 April)
GARDENING JOBS IN HEBDEN BRIDGE: I love gardening, happy with small jobs around Hebden Bridge, 20 years experience, have no car nor machinery, just hand work £12/h call Ralph on 07909 488272 or email (9 April)
ELECTRICAL HANDYMAN City & Guilds qualified for domestic work, light fittings, plug sockets etc. Also DIY and odd jobs (eg. putting up shelves, painting, resealing baths /sinks) Contact Jamie Burr - 07814 782965 or email. (5 April)
ROOM NEEDED I'm hoping to become an on-call firefighter so I need to live within 1 mile or 5 minutes travel of Mytholmroyd Fire station. Has anyone a spare room to rent? I'm 26 and female. Please email (31 March)
CLEANER/HELPER REQUIRED Person needed for 3-4 hours a week. Jobs to include household cleaning, some ironing, taking card to tip, possible hospital appointments etc £10 ph plus mileage. Please message 07511 039884 or email for more info. (29 March)
WANTED: HOUSE TO RENT HEBDEN BRIDGE: "We put up an advert on 28 March about us seeking a rental property in HB. We have been successful at finding accommodation through Hebweb.""
CAR FOR SALE Audi A1, ftsi sport, 2014 plate, Metallic Silver 3 door 1.4L, 12 mths mot, full service done. 85800 miles. Immaculate condition inside and out, some scuff on alloys. Inspection welcome. £6900. 07891 820746 or email please. (27 March)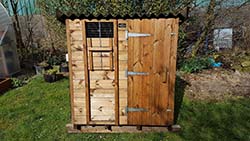 CHICKEN COOP: Nearly new sturdy chicken coop, from Smiths Sectional buildings, Sherwood 12, it is less than a year old, it has not spent the winter outside and has been hardly used. Excellent condition high quality. Also included is automatic door closer/opener. Collect from Tod. £250 ono. Jane 07967 253403 (25 March)
HOUSE FOR RENT MYTHOLMROYD 2 bed house. Large attic room and decent sized second bedroom plus  2 reception rooms. Close to train station a park and schools. £595 PCM with a months rent deposit. Contact Melanie on  07970 370109 (25 March)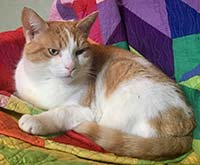 LOST CAT Missing from Highfield Crescent/ Foster Lane area of Hebden Bridge. He is a big, friendly boy, ginger and white. He is microchipped. We need him home safe. Please text 07972 882253 if seen.. Thank you (24 March)
NU-U LASER AND AESTHETICS CLINIC

Hebden Bridge. Discreet, one to one laser and aesthetics clinic offering permanent hair removal, permanent fat and inch loss, tattoo removal, laser facials, laser acne therapy and specialist anti ageing facials. We also have a laser teeth whitening clinic and an advanced medical aesthetics nurse for age defying anti wrinkle injections and fillers. We offer pay monthly / pay as you go options and 0% interest free finance. See website or Tel 07813 398647 (20 March)
SINGING LESSONS - RMCM trained singing/vocal studies teacher has spaces for new students. Beginners welcome as are experienced performers looking to improve. All genres considered. Students 12+ years only. Local to Hebden Bridge. 07931 956902 or email. (12 March)
2 BED HOUSE TO LET - Now let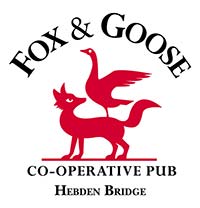 THE FOX AND GOOSE - BUSINESS MANAGER WANTED: We're looking for a part-time (15 hours per week) Business Manager to work closely with our Pub Manager to run our co-operative community pub.  You will have experience in the hospitality, retail or similar sector and ideally have a bookkeeping/ accountancy qualification. Further information on our website (4 March)
ROOMS TO LET We have had many enquiries and have now agreed to let the rooms
WANTED: SUPPORT 'I've had too many answers  and I've got someone starting on Monday so please take the ad out.' 
WE BUY HOUSES! We are looking to purchase property in need of modernisation/ renovation. If you're thinking of selling, or know anybody that might be, then we can help. Please contact via email so we can discuss further. Thanks. (18 Feb)
LOOKING FOR WORKSHOP SPACE FOR TWO CARS My Dad and I are looking to rent a workshop/unit space to store and work on two classic cars. Please contact me by email. (17 Feb)
MAINTENANCE GARDENER AVAILABLE Ten years experience. Weeding, planting, hedge cutting etc. Just moved to Hebden from Bristol and looking for gardens to look after during the upcoming growing season. Competitive rates. Call Jess 07929 793894. Thanks. (16 Feb)
CHILDCARE HELP WANTED - in Todmorden, friendly kind person to help with my 10 year old son. Need to be flexible as I work long hours, some sleepovers too. School drop off/pick ups, cook food etc. Please email for details. (16 Feb)
HOUSE TO RENT IN TODMORDEN Can you please remove my ad for the house at Tod as it's now been let, the response has been amazing
HEALTH COACHING - Hi I'm Karen, a qualified Health Coach who would love to help you to optimise your health and wellbeing. We live in uncertain and anxious times. I will support and motivate you to implement sustainable lifestyle changes that will have a positive impact on your life. Areas of expertise: women's health, healthy ageing, weight management, digestive health and stress management. Please email or see website: www.one-simple-thing.com (2 Feb)
ANTIQUE RUG FOR SALE - now sold
MOBILE HOME TO LET "Lots of response, as usual from Hebweb, and found a great tenant...many thanks, keep up the good work!!"
2 BED HOUSE TO LET 'Our house let very quickly so pleae could you remove the advert for it. Many thanks'
LARGE SPACIOUS ATTIC ROOM Many thanks. The room has been let now. Please could the advert be removed as I am receiving alot of enquiries from people
2 BED TERRACE AVAILABLE - now taken
HOUSE FOR RENT IN HEBDEN BRIDGE 'I put this ad on yesterday and have had an overwhelming response'
SEMI RURAL COTTAGE FOR SALE "offer received within a week of listing on HebWeb. Brilliant, thank you!"

MAZDA BONGO FOR SALE
- Now sold
Some successful ads
2 BED HOUSE - "snapped up at the first viewing"
2 BED MID-TERRACE IN CRAGG VALE "The property was let the same day it appeared" on the HebWeb. 
HOUSE TO LET IN TODMORDEN Now let
HOUSE TO LET - The house was let quite quickly - thanks to HebWeb.
BUSINESS I had about 8 replies and have found the right person.
LOVELY 2/3 BED HOUSE FOR RENT - now let
BEAUTIFUL OAK TABLE & 6 WICKER CHAIRS - now sold
2 BED FLAT IN CONVERTED CHAPEL - We were inundated with enquiries from potential tenants. (20 May)
1 BED FLAT LUDDENDEN FOOT "The flat has been let so please take down ad.. Many thanks!! (15 May)
OFFICE/STUDIO ROOM TO LET TODMORDEN "Brilliant as ever, Thank you. Ads fulfilled" (22 May)
2 BED FLAT AT LUDDENDEN FOOT
Now let
2 BEDROOM HOUSE AVAILABLE I've had so many people message about this I can't keep up with replying.
3 BED HOUSE TO LET / CENTRAL HEBDEN BRIDGE I'm pleased to report that the house has been rented as a result of the ad
HOUSE TO LET No longer available(12 Feb)
SHORT TERM SINGLE ROOM AVAILABLE Taken (5 Feb)
MYTHOLMOYD - HOUSE TO LET Now let

FRIENDLY HOUSE SHARE: I advertised my room yesterday and it's gone already
3-BED HOUSE TO RENT
"The advertised house has now been rented thanks to you."
HEBDEN HOUSE TO LET - very successful (the place was let within 4 days)

CLEANER/HOUSEKEEPER REQUIRED We filled the vacancy thanks to the Hebweb, brilliant service.
2 BED FURNISHED HOUSE TO RENT Thank-you. It's now let, great response from Hebweb.
MAZDA BONGO FOR SALE - now sold
2-BED FURNISHED COTTAGE HAWORTH Now let
MISSING CAT "Such a brilliant and immediate response means that he has now been found"
WOMEN'S ELECTRIC BIKE Now sold

2 BED FLAT IN CONVERTED CHAPEL We had loads of interest and have now found great tenants, thanks so much.
2 BED HOUSE, HEBDEN BRIDGE Thank you for another successful ad!
FOR RENT, TODMORDEN Please could you remove my ad - I rented it instantly again so thank you!
FLAT FOR RENT Just let it! Please take the ad down and many thanks

BREWERY ASSISTANT We've filled the position now.

WALL MOUNTED PINE UNIT Quick work - I've sold the pine unit! 
WRITER LOOKING FOR A QUIET ROOM -  just placed an ad yesterday. I have had nice replies and wonder if you could take the ad down now?
FULL-TIME EXPERIENCED COOK Just letting you know that we've now filled this vacancy, thanks to HebWeb!
More responses from successful ads.
HebWeb small ads
CLEANER REQUIRED TO JOIN THE PICTURE HOUSE TEAM! 9 hours per week plus cover hours as overtime. Full details (Application Form, Job Description, Person Specification and Rota Information sheet) on this web page. Deadline noon Tuesday 18th May 2021. 6 May 2021
NELSONS ARE HIRING Nelsons Wine Bar & Restaurant are looking for a suitable person to join the kitchen team. Must have experience with vegetarian/ plant based food and able to work alone. Email a CV or drop in at Nelsons. 4 May 2021
JOB OPPORTUNITIES AT TOWN HALL Hebden Bridge Community Association, the charity that owns and runs Hebden Bridge Town Hall, is currently advertising for two key roles to join the staff team. More info 4 May 2021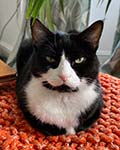 WANTED: 2/3 BED HOUSE TO RENT Family of three (plus cat) looking for unfurnished 3 bed house, or 2 bed with office. Must be walkable to a train station and have outside space to park family cargo bike. Ideally with dishwasher because we can't face any more washing up. Move date flexible, by August latest. Please contact me by email. 3 May 2021
RELIABLE CLEANER WANTED High standard cleaner needed for large 3 bed Airbnb, Midgehole Road. Including changing beds, stocking up cleaning materials, toiletries. 10 mins to Hebden Bridge Centre. Please call/ text 07985 402719 (30 April)
2 BED FLAT MYTHOLMROYD 2 bed Flat available in Mythomroyd. Please Email for more details (28 April)
SINGLE BUILDING PLOT WANTED Parcel of land required to self build a single level 2/3 bed dwelling in Calderdale with small garden, parking for 2 cars. Sunny aspect with views. Please email (28 April)
WANTED: 2/3 BED HOUSE TO RENT Local couple looking for our first family home, we have a baby due in October and looking to move in August. Flexible with budget. Please message Lucy on 07837 786685 (27 April)
£9 P/HOUR ASSISTANT NEEDED: Seeking help to run my small business (alternative online clothing shop),  administrative duties such as replying to customers. A few hours a week but room for more provided things going well. Email  for further info (21 April)
HOUSE/FLAT WANTED TO RENT Retired professional woman looking for 2+bed accommodation in Calder Valley area, to rent long-term. Must have outside space and the possibility of parking for small car. No pets. Bond, etc all available. I'm looking forward to returning to the area, family and friends after many years away. I'll be back in the valley and able to view from 1 May. Please email (15 April)
MAN & VAN  Man and van, Handy man available for work. No job not too big or too small garden maintenance, removals, jetwashing, goods transported. If you have a job for us call us today on. 07549 145914 (10 April)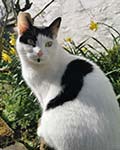 WANTED: 1-2 BED RENTAL from July. Myself & well behaved cat. 3 months min. All areas considered. House or flat, furnished or not, garden pref. References available. Email Phil (& Margot) (8 April)
WANTED URGENTLY: TEMPORARY ACCOMMODATION Looking for temporary accommodation in the Hebden area from now until 15th May. I've a little boy, nearly 5, with me every other week. I can offer £600 max for 6 weeks. 07935 916560. Warmest. (6 April)
HOUSE WANTED TO RENT Min 3 bed house wanted, light bright with garden, or preferably, land. Vegan, non drinking family. Nature lovers wanting to join the local community. Please email (5 April)
KILN FOR SALE Paragon Ceramic Kiln, comes with glazes, clay and full manual and instructions, hoping to get £800 ono. Call 07765 922668 for more info. (30 March)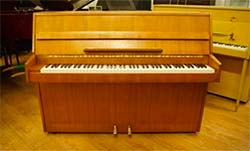 PIANO FOR SALE Great little compact upright piano by the English manufacturer, Rogers. Condition: Good / Used Height: 3ft 5″, Width: 4ft 6.5″, Depth: 1ft 9″ Wood: Satin teak.Cosmetics: Very good condition over all, with few small marks from age. Hoping for £1500. Call 07765 922668 for more info (27 March)
3 BEDROOM HOUSE FOR RENT I have found a tenant. Many thanks for this fantastic service.
CAFE ASSISTANT FOR WEEKENDS AND HOLIDAYS: Must have good interpersonal skills, be punctual, well presented and able to work as a supportive team member under pressure. A ready smile and good customer service skills. Experience not essential but capacity for quick learning is advantageous. Must be available during weekends and school holidays.  Email a C.V. to cafeparklife@gmail.com. (25 March)
WATER TESTING SERVICE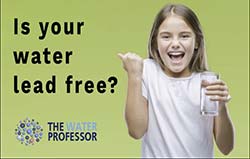 Do you know what metals are leaching into your water? Are you buying mineral water when your own tap water could contain the same nutrients? The Water Professor provides testing services for peace of mind. See website (23 March)
WANTED: 3 BED HOUSE TO RENT on very long term basis in Hebden or Mytholmroyd. Professional female in full time, permanent employment. Non-smoker. Required for myself and two boys as well as 2 small dogs and 2 cats - all house trained. Parking required. Bond/refs available. Rent in region of £700 pcm (although closer to £400 pcm would be great - I can dream!) Please email if you have something. (16 March)
E-BIKE FOR SALE Kalkhoff step thru E-bike for sale. Little used, excellent condition. Phone 07583 182505. (14 March)
CLEANER WANTED for regular  3 hours per week in Heptonstall village. Please text or phone 07771 736006 (11 March)
BRICKLAYER WANTED, preferably a team of 2 to construct barn with cement blocks and stone. Must have experience and references. The job will take about 4 weeks with the possibility of a second job of 2 weeks. Free onsite accommodation if required. Rates of pay to be negotiated - job to start no later than June 2021 Call Jane 07967 253403 (9 March)
FRENCH TEACHER Qualified and experienced French native teacher. Friendly, patient and approachable. Beginners to advanced level. From KS3 to Degree level as well as adult learners. Based in Hebden, currently on Zoom/ Skype. Email or call Samantha 07549 686289 (2 March)
SHORT TERM LET WANTED Professional 38 year old male looking forward short term let due to relationship separation. Ideally 1-3 months but shorter considered. Contact by email. (2 March)
SMALL PLOT OF LAND FOR ALLOTMENT Hi, I'm looking for a small plot of land - Tod/Hebden Bridge area - to rent or buy for allotment. Please phone Jon 07787 269173. Cheers (27 Feb)
WANTED: GREEN HOUSE REPAIR & ERECT FRUIT CAGE I need someone to: replace some broken panes in aluminium greenhouse; erect a new, metal-framed fruit cage, build wooden compost "bins" and frame to train raspberries up on terraced plot off Lee Wood Road. E-mail (22 Feb)
SHOP IN GREAT LOCATION TO RENT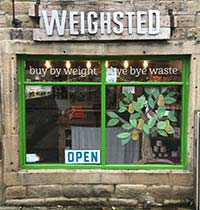 Lovely shop to rent on Bridge Gate, great space with small kitchen & toilet. Call 07968 131968 or drop by the shop (20 Feb)
WANTED: 3-4 BEDROOM
FAMILY HOUSE TO RENT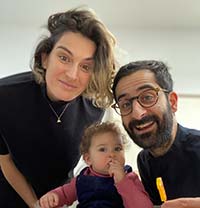 We are a family looking for a long let in Hebden Bridge. Something comfortable and modern, with outdoor space. Flexible on budget. We are looking to move in summer this year. Please contact by email. (16 Feb)
HOUSE WANTED 2/3 bed with garden. Cash buyer no chain. Email (8 Feb)
VEGAN VALENTINES This Sunday 14th February treat your loved one to a luxury 'Nelsons Wine Bar & Restaurant' Vegan Valentine's meal. Check Facebook page or email nelsonswinebar@gmail.com for a menu/ more info. (7 Feb)
2 BED HOUSE TO LET 'Could you take down my ad? I had an overwhelming response. Hebweb is fantastic! Thank you.'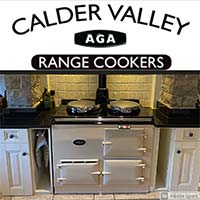 AGA SERVICES AGA engineer with 20 years experience. Calder Valley Range Cookers.  Call Dale on 07368 204874. (2 Feb)
SHORT TERM LET 'Successfully let'
2 BED HOUSE TO RENT
"The house has now let, very quickly as usual. Thanks again for your service"
BAR WORK We have 2, possibly 3 suitable candidates.
ROOM TO RENT, CENTRAL HEBDEN BRIDGE"Good housemate found, quickly as always on your site."
Some successful ads
MODERN GREEK - I've had lots of replies to my request for help with Greek.  Could you please take the message down because we don't have room for anyone else.

1-BED HOUSE TO RENT "Please take my small ad down, as I now have sufficient responses. Thank you for your service – it's a great way to reach the local community."
FURNISHED HOUSE "This house is now let, thanks Hebweb"
2 BED MAISONETTE, HEBDEN BRIDGE The property is now let. 
2 BED COTTAGE HAWORTH OLD ROAD The cottage is now let. Thanks once again for a successful advertisement!
COLNE - TIMBER CABIN & GARDEN FOR RENT I now have a tenant. Thank you for your service. (9 June)
HEBDEN BRIDGE:  MINI APARTMENT TO RENT "Brilliant as ever, Thank you. Ads fulfilled" (14 April)
Email received about ad for 2 bed house: "I've had so many people message about this I can't keep up with replying." (5 March)
CLEANER WANTED This position has been filled  thank you 
ONE BEDROOM UNDERDWELLING - now taken
2 BED UNFURNISHED HOUSE FOR RENT Now let
1 BEDROOM HOUSE TO RENT Tenant now found thanks to the HebWeb
HOUSE FOR RENT IN HEBDEN BRIDGE - "Rented thanks to Hebweb"
LOG SPLITTER - now sold
HEBDEN BRIDGE TOWNHOUSE TO LET Found some lovely tenants really quickly, many thanks!

TWO-BED HOUSE TO LET IN MYTHOLMROYD. Once again great success by placing my house to rent on hebweb …. it's now gone so please can you remove it
WAREHOUSE & PICK & PACK OPPORTUNITIES We've now filled the positions.
PICKING & PACKING WAREHOUSE ASSISTANT - We've taken on 2 brilliant staff. Many thanks for helping us again!
3 BED HOUSE TO LET / CENTRAL HEBDEN BRIDGE I'm pleased to report that the house has been rented as a result of the ad

FREE TOPSOIL - I've been inundated with responses, so thanks very much. Who knew there was so much demand for soil?! Could you take the ad down please?
TWO BED COTTAGE TO LET: Like last time, I've been inundated with replies and now have a lovely couple to move in at the end of May, so would just like to say thank you (1 April)
HOUSEKEEPER/MEET & GREET PERSON - we have found a candidate. We wish to thank all those that applied .. the response was excellent as was the calibre of the candidates.
HOUSE TO RENT - GREAT VIEWS AND LOCATION: We have successfully found tenants within one day
HOUSE ORGANISER ESPECIALLY FILING - I had so many wonderful responses to my ad for someone to help me re-organize my house post-flood, I wanted to employ everyone! Thank you.
2 BED HOUSE TO RENT IN CENTRAL HEBDEN - House successfully rented through Hebweb. Fantastic posting wall!
HOUSE TO LET: Now let. "The ad found a new tenant within three days of its insertion so I'm very pleased with that"
EXPERIENCED SECRETARY /ADMINISTRATOR: we have now successfully recruited. We had a lot of applicants via your website again – thanks very much!

HOUSE TO LET: "let within 24 hours of ad going up"
More responses from successful ads.
HebWeb small ads
HEALS LEATHER SOFA AND CHAIR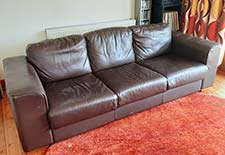 Large 3-seater, dark brown, good condition, slightly marked. Matching swivel chair. Sofa: W:240cms D:90 H:68. Chair: W:80 D:86 H:64 Must collect, Hebden Bridge £300. Please email Julia or 07540 869314 or 01422 842478 6 May 2021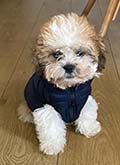 LOOKING FOR 2 BED+ HOUSE WITH GARDEN Hello, looking for a 2/3 bedroom house or flat with garden. I've a small dog, Patsy (poodle cross breed, very well behaved, no moulting). Preferably unfurnished, can move in whenever. Happy to pay few months rent in advance for right property. Been wanting to move to Hebden Bridge for a while and now is the time! Please get in touch via 078796 35249 or email. 4 May 2021
2 BED HOUSE RENTAL REQUIRED Female in 30s and well-mannered dog seek accommodation in Hebden, Tod or surrounds. Mid/late Jul onwards. Pref close to shops and station. Employed full-time, permanent basis. Relocating to area. Please email or 07864 365748. 4 May 2021
DOG WALKING SERVICES - I have experience with walking dogs, having being brought up around dogs I have a love of each and every pup. Whenever I take a dog out for a walk, I can map my route, send you pics and updates. Available for all walking and sitting services. References available! £10 per hour/ visit. Contact Details: Phone: 07576 318835 or email 3 May 2021
2 OR 3 BED HOUSE RENTAL REQUIRED: Looking for preferably 3, possibly 2 bed rental from June in Hebden, Tod, Sowerby or surrounds. 6 months with option to extend. Professional couple with 2 adult kids studying and small (very well behaved) dog. Hoping to buy following. Good wifi and near shops. Thanks! Email bmfolan@gmail.com / 07989 587753 (Bernie) 3 May 2021
NISSAN ELGRAND 7 SEAT FOR SALESuccessful sale to someone who will enjoy using the van. Excellent result from Hebweb. 
3 MONTHS ACCOMMODATION NEEDED 2 bedroom  furnished house flat  or   bungalow needed for the 12 may. Short term rental    3 to 4 months only   I'm renovating my new house. Location in and around Mytholmroyd or Hebden Bridge. Please email or 07599 512061 (17 April)
WORKSHOP/SPACE WANTED Looking for a workshop/space to rent. Small to medium sized. Would be used as a 'maker' space. Anywhere in Hebden/Tod locale. Thanks! Please email (12 April)
CARPET & UPHOLSTERY CLEANING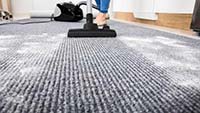 Elite Kleen leaves your home Fresh, Fragranced, Pristine. Professional carpet and upholstery cleaning. Call Phil - 07341 554750 Visit website Facebook Elite Kleen Manchester for your Free no obligation quote (11 April)
SHOP/WORKSHOP and/or studio space wanted to buy or let. Anything considered, may be conversion, renovation not a problem. Finance available. Please e-mail. (8 April)
SHORT-TERM RENTAL WANTED Professional couple looking for short-term rental this Spring / Summer while we look for a place to buy in Hebden Bridge. Flexible on dates / price and can pay rent upfront. Please email (6 April)
SEEKING LONG TERM RENTAL Mature female in full time employment seeks 2+ bedroom property, ideally with a garden. HB/Tod vicinity, rural would be great if has good internet, and allows 1 lovely dog. Budget approx £550pcm, but flexible for the right place. Please contact by email. Many thanks (2 April)
WANTED TO BUY 2 bed terraced house in Hebden Bridge within walking distance of town centre, that doesn't require major renovations. I'm not in a chain and ready to buy. Please email. (30 March)
2-3 BEDROOM HOUSE WANTED TO RENT "We have now found a home.  Thank you for a fantastic service. "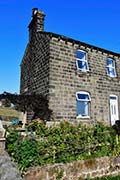 RURAL COTTAGE FOR SALE Two (and a half) bed semi-detached cottage (1878) with parking and small garden, 12mins to Hebden, 5mins to Haworth, on A6033 before Oxenhope. Large living room, fully fitted kitchen, cellar, woodburner, biomass heating, insulated, views all around. £180k. For brochure pdf with full details, 26 photos, floor plan, please email (27 March)

BUSINESS PARTNERSHIP REQUIRED
I am looking to invest into a Business partnership and have the cash available now. Please email (26 March)
LOOKING TO BUY A HOUSE First time buyer looking to buy a 2 bedroom house in Hebden or Mytholmroyd - if you are selling or thinking of selling I would love to hear from you. Contact by email or on 07824 397978. (26 March)
CAR FOR SALE Hyundai Getz £650. Reliable car with 2 careful owners. 2006 approx 98000 miles. Black. Four new tyres. Call Julie 07975 152829 or email. (25 March) 
ACCOMMODATION WANTED Professional person looking for long term lodgings Monday to Friday, Hebden area. Would require access to a kitchen and lounge. Non Smoker. Please contact via email. (25 March)
ACCOMMODATION NEEDED in Hebden Bridge/ Todmorden area from beginning of May. Professional female (55). I am quiet,tidy and spend lot of time at work/ doing hobbies etc. Room/ flat/ house, all considered. Gilly. Email me or 07951 619836 (24 March)
LOOKING TO RENT IN HEBDEN BRIDGE:  Friendly Arts and Health Practitioner and a sleepy old house cat looking for a new home to rent in HB. We can move into a house or flat in May, up to £700pcm, 6-12mth. (A wee garden/ yard would be a bonus). Please call/text/WhatsApp Dawn 07739 321759 (24 March)
WANTED: HOUSE TO LET Due to house sale, we are looking for a house to rent in Hebden or the surrounding area until we find a new home to buy.  Professional couple, both work from home with two well behaved adult dogs. Required from end of April. Please contact via e-mail if you have anything that may be suitable. (20 March)
2 BED COTTAGE TO LET Cottage in Booth to rent from early May 2021. Beautiful view and location. Partly furnished. Preferably long term let. Would suit single or couple. No pets. £550 per month plus bond.  Contact by email or 07970 425932 (19 March)
WANTED: 6 MONTH RENTAL Couple looking for a place for six months. We're buying a house and the process has been delayed. We coparent a quiet, well behaved ten yo boy. From 29th March so it's pretty urgent! Please email (18 March)
STOVE MULTI FUEL USED 5.5KW Multi fuel cast iron burner used in very good condition. £125. Phone 07979 347061. (16 March)
ATTIC ROOM AVAILABLE IN TODMORDEN Professional woman seeks a tidy and respectful lodger. The room is furnished, spacious and light. I smoke and have a dog. He's a rescue and very nervous. £350 per month! Contact me via email (15 March)
LOOKING TO BUY A HOUSE Local family looking to buy a larger home. 3+ bedrooms and some outdoor space. Ideally we'd like to stay in or around Mytholmroyd, but would consider Hebden Bridge, Cragg Vale or surrounds. Please email. (12 March)
HOUSESITTER! Do you need a housesitter this summer? Reliable, trustworthy teacher wanting to return to the area for July to visit family (measures permitting). Good with animals, gardens and odd jobs about the house. Please email (9 March)
ARTIST'S STUDIO SPACE WANTED I'm looking to rent an artist's studio in Hebden Bridge (or a nearby area such as Todmorden) Please contact via email. (9 March)
WANTED: HOUSE FOR SALE Thinking of selling your property? Local couple looking to buy 3+ bedroom family home in Hebden Bridge. Some sort of outside space preferable. No chain, generous budget. Please email. (3 March)
GARDENER: John Beardwood. Garden care in the Hebden Bridge and Todmorden area. Friendly reliable service. Ten years experience. Gardens of all sizes. One off jobs or regular maintenance. Ring me on 07498 225397 Thank you. (28 Feb)
WANTED: HOUSE TO RENT We are a family of three (two adults and an 18-month old) looking for rental property with 2+ bedrooms. Hoping to move ASAP, flexible on budget, no pets. Contact Anna on 07502 184880 (26 Feb)
WANTED: 2-3 BEDROOM HOUSE TO RENT A family of two adults and a six month old baby are looking for a 2-3 bedroom house to rent in Hebden Bridge from April/May. Please respond via email. Thank you. (21 Feb)
FREE BUYER COLLECTS -  2 seater sofa and poang chair both in good condition buyer collects. Tel 07729 462258 (17 Feb)
WANTED: HOUSE TO RENT Wanted: 2/3 bedroom property to let in Hebden or surrounding for 6+ months. Can pay in advance. Preferably within 2km of town centre. Please email (17 Feb)
WANTED: SHORT TERM HOUSE TO RENT We're a couple (TEFL teacher, and programmer), looking for let (4-6 months) from May with parking, wifi and at least two bedrooms. Contact Sarah on 07470 426290, or email. No pets, no smoking, clean and tidy. (16 Feb)
FLATMATE REQUIRED Mytholmroyd. Beautiful modern flat. King-size, double and single room to let (shared kitchen, bathroom). Fantastic location, fab views, all bills and internet included. Short/ long term let, suit working professional. Available April. Contact by email (14 Feb)
WANTED - 2/3 BEDROOM HOUSE Professional couple with toddler looking to rent 2/3 bedroom house. £800 budget. Looking to move in late March/early April. Contact Joe on 07843 682241 (9 Feb)
WANTED: 2+ BED RENTAL in Hebden Bridge area for professional 32 year old woman. Outside space or good access to nature preferred. £800 budget but could go higher for somewhere really special. Call/ text/ WhatsApp: 07427 182 342 (7 Feb)
WANTED: SHORT TERM RENTAL Looking to rent in Hebden for 4-6 weeks once lockdown lifts. 1 - 2 beds for me and 9 year old son.  Small, cosy house or ground floor flat. Contact Zoa on 07891 388190 (3 Feb)
WANTED: ACCOMMODATION - A single, professional woman is looking for accommodation in the Hebden area. I can provide you with very good references. Contact me on 07913 111470 or email (1 Feb)
CHEAP AND CHEERFUL ATTIC ROOM TO LET 'Happy to say room taken. Thanks'
COSY DOUBLE ROOM AVAILABLE TO SUBLET - Now taken
1 DOUBLE BEDROOMED APARTMENT: Successfully let.  The Hebweb has been fantastic as usual. 
WORKSHOP/STUDIO FOR RENT "Workshop successfully let via hebweb"
1 BEDROOM COTTAGE FOR SALE - MYTHOLMROYD I have accepted an offer from the perfect buyer who saw the advert on your site. (17 Aug)

Some successful ads
2 BED UNFURNISHED HOUSE FOR RENT "House was rented almost right away through Hebweb, a great resource. Thanks a lot." 
2 BEDROOM HOUSE FOR RENT - Now taken
ONE BEDROOM HOUSE TO RENT IN HEBDEN - Tenant now found.
GENTS BIKE - "it sold within hours!"
3 BED HOUSE TO RENT - my home has a tenant, that was quick! Please can you take the Ad down.
4 BED HOUSE HEBDEN BRIDGE - now let. I had several enquiries and found some good new tenants.
2 BEDROOMED HOUSE FOR RENT House rented and deposit paid in less than 24 hours!!! Thank you Hebweb (13 June)
2 BED HOUSE TO RENT IN HEBDEN We would like to thank everyone for such a great response. We have now let the property (22 May)
ONLINE YARD SALE (VARIOUS ITEMS) Now sold
HAND MADE KITCHEN FOR SALE Now sold
INDIAN RETREAT TICKET FOR SALE - no longer available
COTTAGE TO LET FROM AUGUST: Just to say that my cottage has now been let. Thanks once again to HebWeb!
TWO KITTENS NEED A HOME! It took a little while but our two boys have just been collected to go to an amazing new home. Thank you so much. Good old Hebweb!
ROOMS IN HOUSE Now taken: I had a great response
2 BED BACK TO BACK TO LET - Hi there I have found lovely tenants for my house in less than 24 hours. Amazing! 
WANTED: A ROOM FOR FEBRUARY: Thank you to everyone who responded (too many to reply to personally). I have somewhere now.
TWO BED HOUSE TO LET: "I took out an ad on 15 August and have had an overwhelming response. It's now been let"
NARROWBOAT FOR RENT now let. I had a lot of enquiries from Hebweb, thanks!
WANTED P A / CARER I have had loads of responses to my ad re PA/Carer and I have appointed to this post.
PERIOD COTTAGE TO RENT IN HEBDEN BRIDGE: We have let the cottage now and so you can take the advert off the site. We had a fantastic response - thank you.
CREATIVE SOCIAL MEDIA PERSON PART TIMEWe recently placed an ad with you, the response has been incredible & the quality of applicants
outstanding, the position has now been filled
Elevated Victorian Stone Terraced Cottage Please remove my ad with the picture.I have got a tenant. Thanks. Inundated with people requesting information
TO LET - SPACIOUS 3 BED TERRACED HOUSE: It went up yesterday and I've found a tenant! I'm so pleased, thank you.
HOUSEKEEPER MEET/GREET DUTIES We have filled the position above. We had an excellent response with 18 applicants making the final selection very difficult.We wish to thank the people that responded and wish them well. We have used the HebWeb site on several occasions over an extended period and we have always had a successful result, and regard it as a most important community resource. Thanks, Calderdale Terraces.
CLEANER REQUIRED
- Ad "Overwhelmingly successful."
3 BED TERRACED HOUSE TO LET Please can you remove small ad put on 9th July. 
I had a response within an hour of the ad going live and the first viewer took the house. I had 8 requests to view in 24 hours. Brilliant!
PICK & PACK/ PRODUCTION ASSISTANT - Please could you close the advert? We've been overwhelmed with the response and quality of applicants! Thanks so much!
TO RENT, LATE OCTOBER Thanks again for sending many very nice prospective tenants my way. I'm very pleased to say the house is now let again so would you mind taking down the ad?
More responses from successful ads