WHAT'S ON: LOCAL EVENTS
in Hebden Bridge and the surrounding area
Wednesday 6 July 2022
Calder Ward Forum
The Terrace Room, Hebden Bridge Town Hall

Wednesday 6th July 2022 Starts at 6.00pm

Ward Forums are an opportunity for you to get involved in what happens in your local area and discuss what is important to you. By working together we can talk about local issues and plan for the future. 

All welcome.

Thursday 7 July 2022
IOU Hebden Bridge Hostel Open Day
12noon- 8PM
DJs and light refreshments from 5pm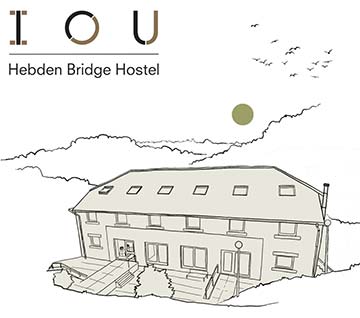 The Open Day is a chance for Calderdale residents, artists, businesses and community groups to see the new hostel, meet the team, find out more about plans, the space and activities.

The Hostel's Artists in Residence - Charlotte Mellor Meecham and Bodie Cameron will also be on hand to meet visitors and talk about their creative work before playing DJ sets from 5pm.
Thursday 7 July 2022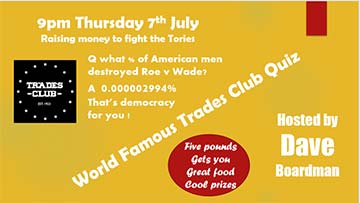 7 July - 20 August 2022
Slow the Flow Roadshow 
Together we can slow the flow is a climate action roadshow taking place across Calderdale from 7 July to 20 August to raise awareness about climate change and encourage people living and working in the area to take action to prevent major flooding events. 

The roadshow – the first across the borough – comprises of a travelling exhibition and varied events programme taking place in towns and high flood risk areas urging everyone from school children to businesses to help slow the flow of water and adapt to climate change. 

All events are free to attend. Events taking place at Hebden Bridge are: 

17 July and 7 August 10am-3pm Hardcastle Crags Information stall, family activities and NFM walk 

14 August 2-3.30pm Hebden Bridge town centre 
Organised Flood Walk with Andrew Entwhistle chief flood warden, followed by a drink at local pub 

20 August 10am - 3pm Calder Homes Park
Information stall, interactive exhibition and activities 
More info on this HebWeb news page
Saturday 9 July 2022
Vocal Highs Presents
Summer in Harmony
An evening of uplifting a cappella pop, soul and folk
also featuring Joan the Wad and Sam Wintrip
Pay as you feel
Bar, delicious treats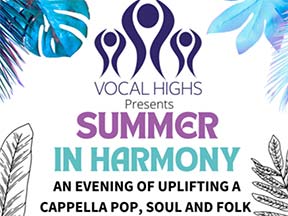 All profits for New Start
Doors at 7:30 pm
Todmorden College & Community Hub, Burnley Road, 0L14 7BX
Tickets available online via Eventbrite, Facebook and Todmorden Information Centre
Saturday 16 July 2022
Hebden Bridge Clothes Swap
Swap your unwanted clothes, shoes and accessories for new (to you) items at Hebden Town Hall, 11am- 3pm, Sat 16 July.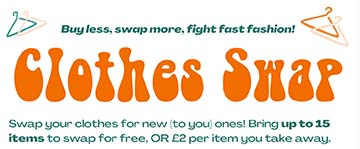 Volunteers needed.
Saturday 16 July 2022
University of Third Age is 40
u3a Todmorden are celebrating the 40th Anniversary of its organisation in our country, with an event on Saturday 16th of July, from 10am to 3pm.
It will take place on the ground floor of the Central Methodist Hall, Union Street, Todmorden from 10am until 3pm, and we welcome anyone to attend, those who are already aware of the organisation, and people who may have never heard of u3a.
Members of u3a will be at stands, and other displays and look forward to telling visitors about the many groups in u3a Todmorden, from Art and Crafts to Walking Cricket. We will also provide help and information for people who would like to join u3a Todmorden.
Tea and coffee will be available for visitors.
Gill Radford, who is organising the event said, 'u3a is a marvellous organisation which helps us to learn new skills and make friends in retirement. Why not come along and find out how u3a can change your life!'
Thursday 21 July 2022
Can you hear me Mother? – The Art of the Monologue
Todmorden u3a Meeting at the Central Methodist Hall in Todmorden at 1400 on the 21st July with the Talk entitled 'Can you hear me, Mother? – The Art of the Monologue' by David Skillen.
David describes himself as a "consumer of history" and is an engaging, animated and entertaining professional speaker on a variety of historical subjects. 

On the 21st July, he will be talking about the monologue which has formed a part of the dramatic landscape from Shakespeare's Hamlet to Stanley Holloway. In this talk, we will see how the monologue has developed. We will look at its role in 19th Century Politics and see how "stump speeches" evolved into the modern "soundbite" Of course this will feature a performance of a number of monologues and a visit to "A famous seaside place called Blackpool"

The talk is open to all current members of the Todmorden u3a, but if anyone is not a member they can attend one talk free, by contacting the membership secretary at membership@u3atod.org.uk
Thursday 21 July 2022
Calder Valley Voices Summer Concert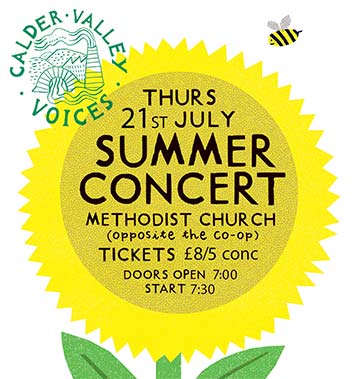 Supporting Acts
Local poet - Steve Nash.
Lively tunes and quirky songs :Neil Downe
Homemade cakes during interval
All profits to charity
25-31 July 2022
Happy Valley Pride Announce 2022

Happy Valley Pride Announce 2022 Line-Up Happy Valley Pride celebrates LGBTQ+ life in Hebden Bridge, Todmorden, Mytholmroyd, and surrounding areas. It is the first full week-long festival since 2019. More info on this HebWeb news page
28-30 July 2022
Little Theatre
Play Write! – A Festival of New Drama At the end of July, Hebden Bridge Little Theatre plays host to a special event in the arts calendar, as the second Play Write! Festival takes place. See this HebWeb news item for more info
6-7 August 2022
Vintage Weekend car rally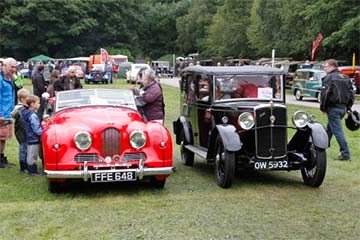 Organised by the Rotary Club - see website
6-7 August 2022
Steam Punk Weekend
Sunday 28 August 2022
Wuthering Heights
Hebden Bridge Town Hall - 6.30pm-8.30pm
A vibrant new adaptation of Emily Brontë's elemental masterpiece.

Upon the brooding heath, unbound by the judgement of society, a wild and intoxicating obsession torments the moor. Be witness to a passion that goes beyond the grave.

SISATA engages with the nature of love, drawing out all its guises. In the toil for happiness, the lines between tenderness and mania, care and cruelty are woven in the mist.

Accompanied by beautifully haunting original live music and uplifting songs to support this whirlwind of a story, this tempest of the heart.
27 August - 3 September 2022
Camera Club Annual Exhibition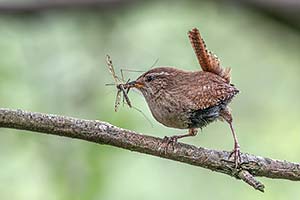 This year's Hebden Bridge Camera Club exhibition will be taking place at the Town Hall, Hebden Bridge from 27 August. As usual, visitors will have an opportunity to vote for their favourite images. Above: last year's winner - Barbara Lansdell's 'Wren'.
More info on this HebWeb news page
Friday 9 September 2022
Dark Matter Promotions presents
Japanese Television + The Hazy Janes
Japanese Television surf on a swirling wave of reverb-drenched organ, garage-fuzz guitar, hypno-motorik bass and pounding, voodoo drums. With Halifax dynamic blues-rock duo The Hazy Janes in support.

Golden Lion, Todmorden
Doors 8pm
Advance tickets via Skiddle
Saturday 17 September 2022
Dark Matter Promotions presents...
Large Plants and Jesus Knieval
Large Plants is the post-apocalyptic downer-fuzz-rock side project of Jack Sharp, former singer guitarist from psych-folk luminaries Wolf People. With support from Jesus Knieval - psychedelic alt rock band.

Golden Lion, Todmorden
Doors 8pm
Advance tickets via Skiddle
Sunday 18 September 2022
Provisional date for the 2022 Handmade Parade
Watch this space
21-23 October 2022

Sylvia Plath Literary Festival will take place this October. The weekend festival will feature talks, readings, workshops and events at venues across Hebden Bridge and Heptonstall.