Air quality in Hebden Bridge - public meeting report. See also, extensive forum discussion - 12 March
Both the Fustian Knife and Brown's site (the former Mytholm Mill - 58 "dwellings") were approved yesterday by Calderdale's planning committee - see Planning Watch for background. - 12 March
Eaves bus suspended - more info - 11 March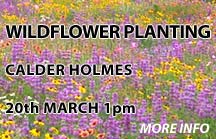 Calder High closed - explosive chemical missing from laboratory - see news - 11 March
St Pol election result - see news - 11 March.
Junior Band feature in the Guardian
Monday, 10 March 2008
Hebden Bridge MP urges Calderdale to bid for Extra Funding for Play Areas
- more info - 3 March
Book Launch: The Backbone of England: Landscape and Life on the Pennine Watershed with Andrew Bibby (author)
and John Morrison (photographer)

Chris Smith, former Culture Secretary has written: "In this wonderful book Andrew Bibby . . . not only helps us to savour the Pennine landscape; he helps us to understand it, and he urges us to cherish it."
More info

- updated 6 March
"Where Hebden Bridge leads, the supermarkets follow" - Yorkshire Post credit our Bag Ladies for influencing M & S to charge for bags. Read article - 29th Feb
Tremor wakes Hebden Bridge - see Forum
People's Millions award - parents and children have a day out looking at possible equipment for Calder Holmes Park.

More info - 26th Feb
Missing Mytholmroyd gorilla - see forum
Labour proposes a Calderdale Freedom Pass for over-60s combining access to sport and travel - More info - 19th Feb
Land next to Victoria Road Children's Playground - third attempt by Mango for planning permission - see Planning Watch - for more information - updated 18th Feb
Rail-users give thumbs up for increased parking, and more bike lockers at the station - More info - 13th Feb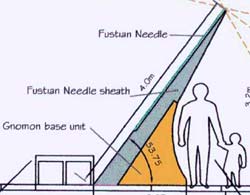 Fustian Knife is now the Fustian Needle
Revised plans for Sun Dial "square sculpture"
See planning watch
Fair wages for a Fair Trade Town - Hebden Bridge campaigners launch a 'Fair Wage' campaign to try to increase the wages of workers under twenty-two. more info - 3rd Feb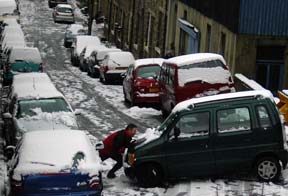 At last, some snow! All around Hebden Bridge, children, some who had hardly ever seen the white stuff before, were out in sledges or throwing snowballs. - 2nd Feb
Are wheelie bins coming to Hebden Bridge? See news and forum -

12th January
Message from Hebden Bridge's Ron Taylor, helping out in a village in the Palestinian West Bank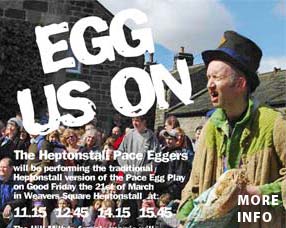 Glyn Hughes - award winning Calder Valley writer has updated his website which now includes a blog (latest entry about his friendship with Ted Hughes) and audio samples of his readings. - 4 March
Mytholmroyd Swimming Pool - Calderdale made available details of plans for this small pool today, giving just three days for people to make representations - Tues, 19th Feb
GARDEN STREET PLANS
Hebden Royd Town Council vote against proposed develolpment. - Weds, 13th Feb

Forum - well over 100 contributions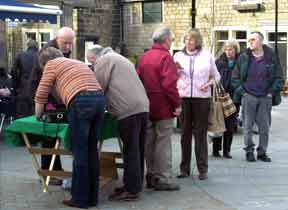 Garden Street development: people queued up in St George's Square today to sign letters of objection. 212 signed in 4 hours. - Sat, 9th Feb
PUBLIC MEETING - Report
"A very, significant threat to the social and economic life of the town"
- 29th January

See also Planning Watch and Forum."
No Justice for Eric Williams - suspended sentence for road death - updated 7th Feb