Workshop: Sense and Sustainability - Educating for a Low Carbon World
Come to a fast paced briefing and dialogue with Ken Webster
Monday 25 January 2010, 4.30pm–6.30pm
Alternative Technology Centre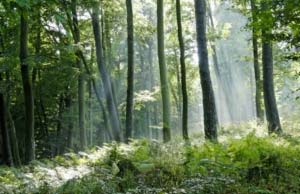 Find out why Education for Sustainable Development (ESD) as 'guilt management' is counter productive and a disconnect with any authentic sustainability.
Why it's not all about process and that 'frameworks for thinking' matter (and make our job easier).
Why we need to work alongside innovative business and local government. The 'closed loop' or circular economy is exciting product designers, industrialists, architects, community enterprises and municipal or regional governments.
Find out how to engage the positive and make sense of sustainability.
Ken argues that ESD should draw from and illuminate the aims and aspirations of businesses who adopt these 'living systems' models — the focus is design and human intention.
Coffee/tea and vegetarian buffet snacks available.
ADDITIONAL INFORMATION Ken Webster, author of Sense and Sustainability (co-author: Craig Johnson, Y & H ESD coordinator) is one of the UK's leading authors of ESD classroom-orientated materials. His new book will be available to delegates at discount price of £10.00.
Full details of the book are available at:www.senseandsustainability.com
WHO SHOULD ATTEND
The event is relevant to all the Y & H schools: Head teachers, Senior Managers, Classroom Teachers, Governors, Lecturers
FOR FURTHER DETAIL AND/OR TO REGISTER FOR THE EVENT
Contact Polly Webber, ATC, Hebble End Mill, Hebden Bridge HX7 6HJ 01422 842121, www.suschool.org.uk
Please e-mail Polly Webber your name, organisation and position to register for this event.