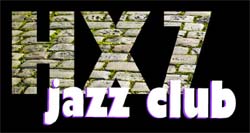 Dagda Quartet
Hebden Bridge's HX7 Jazz club kicks off its autumn season on Thursday August 26 by hosting a concert by the exceptional Dagda Quartet. The band is part of a unique, collaborative touring project which started in 2009, and is designed to bring together young musicians from England and Ireland in order to share ideas and develop their original compositions.
The quartet explores the musical interests and respective cultural heritages of all its members: the ensemble traditions of Irish Folk Music, the brooding sinuous lines of the Klezmer, and the lilting melodies of English Folk; these and other kinds of world music are all steeped in the language and lineage of blues and jazz. For the Dagda musicians, the most important elements are culture, tradition and experience: "?.that's the core of all music; our heritage, the big events in our lives, the situations we've been in, and all of the music we've ever heard! These things affect how we write, perform and even hear our favourite songs".
The Dagda Quartet combines the respective talents of Alex Munk (guitar) and sax player Tom Harrison, together with drummer Mike Clowes and bassist Tom West; bringing together four young performers who wouldn't normally have the opportunity for such long-term collaboration. World renowned saxophonist Mornington Lockett describes them as "Original, innovative, intuitive...could be a breath of fresh air for the UK jazz scene".
The band is led by virtuoso sax player Tom Harrison who is an established session performer and recording artist based in the North-west. He has recently performed with a number of leading UK musicians, including Mornington Lockett, Jason Yarde, Gavin Jones and Derek Nash.
Currently studying for an MA in jazz at the Royal Academy of Music, guitarist Alex Munk has performed alongside a number of musicians including Kenny Wheeler, Gerard Presencer, Julian Siegel, Oren Marshall, Mike Gibbs and Kit Downes. In 2009, Alex was awarded a prestigious Yamaha Jazz Scholarship in association with Jazzwise magazine and Classic FM.
On bass is Tom West, currently in his third year studying jazz at the Royal Academy of Music. He has performed in various UK jazz venues such as Ronnie Scott's, The 606 Club and the Glasgow Jazz Festival. Tom is a former member of The National Youth Orchestra and has since played with Stan Sulzmann and John Taylor, as well as being involved in projects with Pete Wareham, Mike Mondesir and Gerard Presencer.
Mike Clowes is a London-based drummer, currently studying at the Royal Academy of Music. He now plays regularly in London at venues including Charlie Wrights, The Vortex and Oliver's Music Bar. Mike has also played at the Derry Jazz Festival and will be performing at this year's London Jazz Festival.
"They're young, vibrant, supremely talented and deliver a very different take on jazz", commented HX7 organiser Dave Nelson. "They're not perhaps as well-known as some of the artists who've performed here this year, but I'm hoping that people will continue to support the club and its commitment to promoting new, upcoming musicians."
HX7 Jazz is monthly on a Thursday at the Trades Club in Holme Street, Hebden Bridge. Future events include an H Xtra 7 Sunday lunchtime concert on August 29 (1pm) with an excellent 5-piece band featuring guitarist Gary Boyle and sax/flute player Atholl Ransome, and on September 30 legendary veteran saxophonist John Tchicai (who performed with John Coltrane, Albert Ayler and many other great musicians) appears with bassist John Edwards and drummer Tony Marsh.
More information is available at the website www.hx7jazz.com. Doors open at 8pm with a live music starting at 8.30, and the headline band starting at 9. As an added bonus the venue provides excellent value curries from early evening. Phone the Trades Club on 845265 to book a meal or to ring to book advance tickets which are ?10, and ?7 for concessions and members.