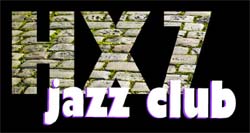 John Tchicai
Hebden Bridge?s HX7 Jazz club presents a unique opportunity to hear one of the great jazz legends of the 60s and 70s, when saxophonist John Tchicai?s Trio visits on Thursday September 30th.
Tchicai is the unsung superstar of that era. Not only did he play with many of the great names of the 60s and 70s in that super-fertile NYC avant-garde jazz scene, but at the grand old age of 74 he's still around and ?performing as brilliantly as ever.
His track record is somewhat impressive: performing alongside John Coltrane, Don Cherry, Archie Shepp, Albert Ayler, Lee Konitz, and Cecil Taylor amongst many others. He even appeared with John Lennon and Yoko Ono for their New York concerts. In the 4 years following his move to that city in 1962, he recorded 11 albums including "Mohawk", and "Ascension" with John Coltrane, "New York Eye and Ear Control" with Albert Ayler, and also co-founded two ensembles: the New York Contemporary Five and the New York Art Quartet which was a harbinger of collective musical approaches and philosophies that leading avant-garde groups would develop in the 70s.
By approaching jazz in the broadest possible way, John Tchicai has been continuously innovative throughout his life. Born in Copenhagen, Denmark, in 1936, of a Danish mother and a Congolese father, he became a leading exponent of the jazz avant-garde in New York in the '60s and a father-figure for the European avant-garde after that.
John Tchicai is touring with what is probably the most experienced and versatile rhythm section in the UK. Tony Marsh is a long time member of the London Improvising scene: a master drummer playing drum kit and percussion with technique, touch and a compositional sense that allows time and no-time to exist side by side. This year alone, Tony has played with Evan Parker, Peter Brotzman, John Butcher, Paul Dunmall, Elliot Sharp, The London Improvisers Orchestra and The People's Band.
Bassist John Edwards has always been involved with a wide diversity of musical styles and situations. At home with both composed and improvised music, he is one of the busiest musicians on the scene. Probably best known for his work with Evan Parker, John Butcher, Peter Brotzmann, Sonny Murray etc, he is currently collaboratating with electro-acoustic composer John Wall, Spring Heel Jack, FunDaMental, and performing with Louis Moholo, Lol Coxhill, Mulatu Astatke, Ingrid Laubrock and Charles Hayward, to name a but a few.
"This is a real coup for HX7 Jazz", commented club organizer Dave Nelson. "he's performed with some of the ultimate jazz players; and to be still playing so brilliantly decades later is pretty impressive. I think it's unlikely we'll see him in the UK again, and as this is the Trio's only UK gig outside London, you'd better catch him while you can!"
HX7 Jazz is monthly on a Thursday at the Trades Club in Holme Street, Hebden Bridge.
Future events include The Surinder Sandhu Band in October, Froy Aagre Quartet in November and HX7's Christmas gig with Toby Greenwood's We Free Kings. Sunday lunchtime jazz is scheduled for October 17th, November 14th and December 19th, and on December 5th HX7 presents a night of Jazz-Electronica with Orfeo 5 and Token Otter.
More information is available at the website www.hx7jazz.com. Doors open at 8pm with a live music starting at 8.30, and the headline band starting at 9. As an added bonus the venue provides excellent value curries from early evening. Phone the Trades Club on 845265 to book a meal or to ring to book advance tickets which are ?10, and ?7 for concessions and members.