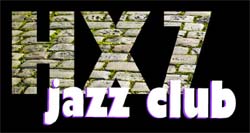 Surinder Sandhu Band
Hebden Bridge's HX7 Jazz Club continues to seek out the best in cutting edge, contemporary, non-mainstream jazz as it hosts an amazing concert by the Surinder Sandhu Band on October 28 in which jazz is fused effortlessly with the extraordinary rhythms and improvisations of South Asian music.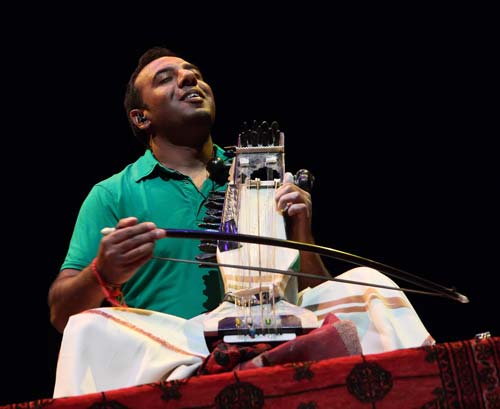 When it comes to exploration of Indian music, one musician that has redefined the genre and won the love and respect of musicians and listeners alike, is s?rang? player and composer Surinder Sandhu. His debut CD release 'Saurang Orchestra' (which he wrote, arranged and produced) features the likes of guitar legend Steve Vai, Andy Sheppard, George Brooks and players from the Royal Liverpool Philharmonic Orchestra, plus some of India's finest soloists.
In 2007 Surinder marked Liverpool's City of Culture award by composing and recording 'The Fictionist' with the RLPO, two choirs and an army of jazz musicians including trumpeter Bryan Corbett and award winning trombonist Dennis Rollins who thinks that "?.working with a musician like Surinder is great insight into the workings of a genius mind'"
Surinder Sandhu plays the s?rang?: a bowed, short-necked string instrument which plays an important role in India's Hindustani classical music tradition. Of all Indian instruments, it is said to most resemble the sound of the human voice ? able to imitate vocal ornaments such as shakes and sliding movements. It is also said to be the hardest Indian instrument to master.
The Surinder Sandhu Band marks a change of direction from his large-scale works. As the man himself puts it, "having worked with symphony orchestras I now want to turn my attention to writing for a band where the prime focus shifts from lyricism to a more funk inspired approach."
For the HX7 gig he presents his incredibly tight band (Dave Clarke ? basses, Peter Brown - acoustic and electric guitars, Soweto Kinch ? saxophones, Miles Levin - drums and Glyn Phillips - multi percussion) in a night that promises a collection of gorgeous melodies, steaming solos and music that has been described as having the power of Led Zeppelin, along with the complexities of Pat Metheny. Or put more simply: "Some of the most amazing music I have ever heard" Janice Long, BBC Radio 2.
"This is a class act in a very classy autumn season" said Club organiser Dave Nelson. "I think Surinder's music is utterly superb and I'm not the only one. Check this quote from Brian May of Queen who says it's simply, "breathtaking". I certainly couldn't put it better myself!"
HX7 Jazz is monthly on a Thursday at the Trades Club in Holme Street, Hebden Bridge. Future events include on November 25th Mercury Prize finalist Kit Downes' extraordinary trio "Troyka" .This is an alteration to the previously advertised concert with the Froy Aagre Quartet, who will now be appearing next year. Then on December 23rd the HX7 Club holds its Christmas celebration with top Leeds sax player Toby Greenwood's We Free Kings. Sunday lunchtime jazz is scheduled for November 14th and December 19th, and on December 5th HX7 presents a night of Jazz-Electronica with Orfeo 5 and Token Otter.
More information is available at the website www.hx7jazz.com, where you can also sign up to be kept informed of developments as they happen. Doors open at 8pm with a live music starting at 8.30, and the headline band starting at 9. As an added bonus the venue provides excellent value curries from early evening. Phone the Trades Club on 845265 to book a meal or to ring to book advance tickets which are ?12, and ?9 for concessions and members.