HELEN OF FOUR GATES - SHOWING AGAIN
Stop press: postponed until 27th January because of the bad weather.
Monday, 1 November 2010
After the great success of the showing of Helen of Four Gates in June, there is going to be another rare opportunity to travel back in time and watch Hebden Bridge's famous lost 1920 film on December 2nd at the Picture House. It will again be screened, together with a highly-praised live piano accompaniment by Darius Battiwalla.
Over one hundred people without tickets failed to get into the cinema to see this lost and rediscovered Cecil Hepworth film, when it was first screened in June.
The cinema is, this time, having a 1920's themed evening, to enable anyone who wants to come in period dress to do so.
'Helen of Four Gates' was very first film to have ever been shot locally and featured as the climax of the Hebden 500 Festival, Season of Films in June.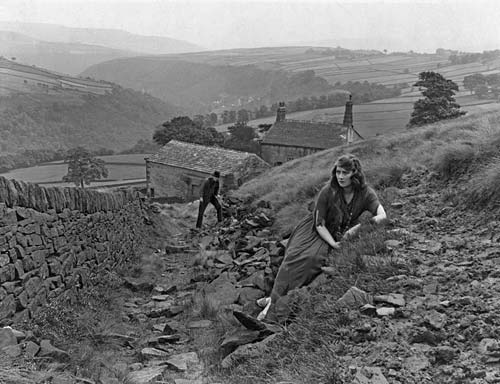 Nick Wilding raised the funds to make a print for this country, through the ticket sales from 'Fred Dibnah Night' and 'Hebden Royd at the Movies'. It is now saved for posterity and kept at the archive of the British Film Institute. The evening will again start with Nick and Darius introducing a few of the short films made by Hepworth in the early years of the Twentieth Century, within a decade of the motion picture being invented. These will include the much-loved 'Rescued by Rover'.
'Helen of Four Gates' was based on the successful 1917 novel by Ethel Carnie Holdsworth (pictured right), an ex-mill girl. The money she made from the sales of the novel enabled her to purchase Longtail Cottage in Colden and she was living there at the time when the film was made.
It was publicised at the time as a story of love and jealousy, but it was actually intended by Ethel to be a social comment on the treatment of women.
The film is important in the history of motion pictures, because it is now one of the only full-length feature films in existence of the great British cinema pioneer Cecil Hepworth (pictured left). Nearly all his others have been either lost or destroyed.
'Helen of Four Gates' was praised by film historian Dr David Williams, who was in the audience in June, for its "crisp image and depth of field". He described the event as "a magic evening" and was one of many people who praised the grand piano accompaniment of Darius Battiwalla, who, Nick is pleased to say, has agreed to repeat his fine performance.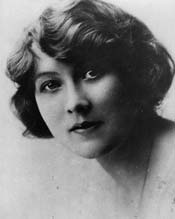 By the time Cecil Hepworth made 'Helen of Four Gates' in 1920 there had been considerable developments in Cinema, but film acting was still at that time a relatively new craft. Alma Taylor's performance is highly-praised and was, for that time, quite naturalistic. (Alma Taylor, pictured right)
The editing is certainly quite slow by modern standards, but you get a chance to witness at close proximity the conditions of life in Pennine farmhouses ninety years ago. It is also interesting to see the contemporary fashions in dress.
The emphasis of the evening is on recreating the atmosphere of what it was like to be in the cinema, watching a full-length silent film in 1920. Few such films have survived and the evening will be an enthralling experience.
Tickets for the show will be available, priced £8.00/£7.00 from the TIC in Hebden Bridge 01422 843831, Victoria Theatre in Halifax 01422 351158 and from the Picture House itself when open. Booking may well be advisable as the event was sold out in June.
See also
Guardian — After global search for last remaining negative, Cecil Hepworth's 1921 classic to be shown in Yorkshire town where it premiered.
HebWeb News - Helen of Four Gates, May 2010