News from Palestine
from Hebden Bridge resident, Ron Taylor
Saturday, 11 December 2010
Below is a film about what has, and is still happening, to the village of Al Walaja, near Bethlehem in the West Bank of Palestine. The film was made earlier this year and I was present when much of the filming took place. I visited the village a couple of weeks ago and again yesterday. I met Abu Nidal who appears on the film - an amazing man. The Wall continues to be built and encroaches ever more on to village land making life nigh on impossible for the Palestinians living there.

The film, in three parts, is important, not just because it is about the story of one particular village, but also because it illustrates very clearly how the Israelis go about extending their control of what is left of Palestinian territory. All this goes on day after day whilst the Israeli government tries to tell us that it wants peace.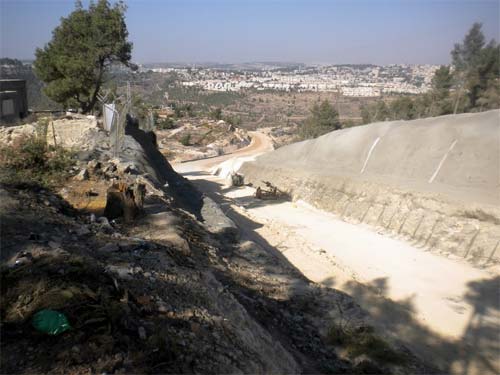 Previously
Letter from Palestine - April 2010
HebWeb News: Author Rich Wiles spoke atHebden Bridge Library on Wednesday 17 March at 6.30pm to promote his new book about life in Palestine.
HebWeb News: Benefit gig for Palestine with short talk by Gaza activist and blogger Sharyn Lock (July 2009)
HebWeb News: Big turn-out for Palestinian film event (Jan 2008)
HebWeb News: A Day in Palestine (Oct 2003)