Miss Rusty: Tribunal Hearing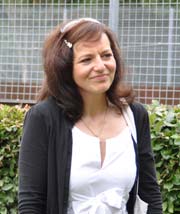 Friday, 18 March 2011
Tribunal decision
Unfair dismissal claim rejected but it was a majority judgment and the minority judge was the employment judge who took a very different view to the two non-legal members.
Miss Rusty's solicitor, Keith Lomax, told the HebWeb: "Whilst the two lay members of the panel were against us, the Employment Judge found in our favour. Importantly, he found that the difference between the school governors' attitude to Miss Rusty as opposed to Mr Ball was clear evidence that the Governors were not objective. That finding is encouraging as we consider whether to lodge an appeal. We have 6 weeks within which to appeal."
See also
Observer - Leonora Rustamova: I taught my pupils to enjoy books ? and got fired. - Sunday, 27 March
Women's Hour on 25th March. Listen on iPlayer - it's the first item.
Guardian - Teacher loses appeal against dismissal over raunchy novel featuring pupils - Friday, 20 March
Daily Telegraph - Teacher sacked over racy novel to publish work - Sunday, 20 March
BBC - Racy novel teacher loses unfair dismissal claim - Friday, 18 March
Huddersfield Examiner - Huddersfield author and teacher 'Miss Rusty' loses unfair dismissal case
---
Wednesday, 23 February 2011
Tribunal decision imminent
Guardian: "A much-praised teacher who persuaded difficult pupils to read by making them characters in their own, grittily realistic novel is about to find out whether an employment tribunal will allow her to relaunch her career." Read more
---
Friday, 14 January 2011
Employment Tribunal of L Rustamova v Calder High School
Reports by Hetha Duffy, Calder High School parent who is attending the Tribunal and writing reports for the HebWeb. Both parents and former pupils have attended the hearing as observers and to support Ms Rustamova.
---
Raise the Roof benefit (Sat, 15 Jan)
Despite it looking at one point like the whole thing would have to be cancelled as there was no running water at the start, problems with the DJ kit and a barely coherent MC, there was music and dancing, a huge amount of support for "Miss Rusty" (as pretty much everyone there still called her) and £310 was raised towards the much loved teacher's legal costs. Fishing for Bishops went down a storm and got everyone dancing, Recorded Filth were much appreciated as ever and DJs 2 Kool Tony, Lolly, Andy, Bongo and Turk kept the music going til 1.30am. (thanks to 2 Kool for coming from London for it!) The majority of the crowd were former pupils of Miss Rusty, as were most of the artists and the door staff! They were all delighted that their former teacher attended the evening and she was showered with hugs. She said that she'd had a lovely time and clearly appreciated the support.
---
Day 4 - Friday, 14 January 2011
On Friday Ms Rustamova was back in the witness chair. The school's barrister cross-examined her for most of the day. He tried hard to trip her up over comments made at the various hearings and in her statements and suggested that she had overstated the level of support she had had from Mr Ball, the headteacher. Of course Mr Ball was not there to be questioned so Ms Rustamova's evidence could not actually be contradicted, as was pointed out by the Chair. She came across as completely genuine, a passionate and dedicated teacher who was utterly astonished when her headteacher with whom she had worked closely for some time seemed to turn against her completely. She even managed to show sympathy for Mr Ball who she believed "had been in a stressful situation and had panicked".

The school's barrister asked Ms Rustamova why in the notes of the disciplinary hearing it appeared that her husband had failed to directly answer certain questions... she replied "Have you ever tried to ask a Russian a question?" which brought a much needed ripple of amusement to the room. Even the tribunal panel appeared somewhat tired of the prolonged and repetitive cross-examination. Despite some aggressive and tedious questioning she held up well and managed to get in some pertinent comments about the national problem of engaging disaffected lads in reading and literacy.

By the end of the cross-examination Ms Rustamova looked wrung out but managed to respond to "tidying up questions" from her own barrister and then to a few questions from the panel, one of whom apologised for asking her more questions. When asked by one of the panel why she had felt she could have worked with Mr Ball again after all that had happened (as she had stated in the disciplinary hearing) she replied that she doesn't believe relationships are ever unsalvageable and that "we always tell children to draw a line under their conflicts and get on - surely as adults we should be able to do the same?"

Ms Rustamova in response to questions about working with the lads featured in the book, explained that she had learnt a lot from them about what it's like to feel marginalised within a school. It's often quoted that the lads were regarded in school as "racist, misogynistic and violent" but Ms Rustamova was at pains to say that they were actually a fantastic bunch of lads who had fallen foul of the system. She told the panel that they have all gone on to further education or meaningful employment.

A journalist from Calendar told Ms Rustamova outside the tribunal that they had received lots of positive comments after they ran the piece on her case on Thursday. All the journalists who attended the tribunal were most sympathetic to Ms Rustamova and one even apologised for the treatment she had received previously in the press when they only knew part of the story.

The tribunal will reconvene on 22nd and 23rd of February for the barristers to make submissions and then the panel will make their deliberations.
See also
We should hire more people like Miss Rusty, not fire them
- Independent - 15 Jan
When are we going to grow up? It may make adults feel more secure to punish those who try to understand and work with difficult pupils, but it is the teenagers who will pay the price - Independent
---
Day 3 - Thursday (13th Jan)
Robert Good, Chair of Governors and Chair of the Appeal panel who heard Ms Rustamova's appeal against the decision to dismiss her was in the witness chair.
The school's barrister spent some time asking him questions to establish why he and the rest of the appeal panel decided to uphold the decision to dismiss Ms Rustamova. Much was made of the fact that they agreed with the headteacher that Ms Rustamova could no longer be trusted to comply with safeguarding procedures in her role as a teacher. In her own evidence, given later on in the day, Ms Rustamova stated that she felt no-one was more likely to comply strictly with such procedures, given what had happened to her.
Mr Good was at times quite argumentative in his responses to questions and comments from the Chair of the tribunal. Mr Good insisted that Ms Rustamova had made a serious error of judgment in putting her book "Stop Don't Read This!" on the internet. He insisted that she had known from September 2008 that the book was "freely available" on the internet i.e four months before her suspension. In her evidence Ms Rustamova was quite clear that she had not realised that the book was "freely available", she believed that it was available in a very restricted way.
She pointed out that if she had known it was freely available she would hardly have asked her husband to send her copies of the book from the Czech Republic. She also confirmed that she had finished the book while on holiday with her husband and daughter in Egypt because she had promised the five lads she had been working with that she would finish off the story.
The one laugh of the day occurred when discussing whether or not she had intended the story to be "published" on the internet. The school's barrister commented, "It's no Jeffrey Archer is it?" and Ms Rustamova replied "I should hope not!"
Ms Rustamova was adamant that the book was never intended to be publicly available on the internet. She had simply wanted to provide copies of the book for the lads as a memento of a successful part of their education. Ms Rustamova said that the idea of giving copies to the lads had come from the headteacher. Mr Ball has not been present during the proceedings to answer any questions, a fact commented upon more than once by the Chair of the tribunal.
Despite the quite aggressive tone of the barrister's questioning Ms Rustamova gave clear answers and did not become angry as would have been easy under these circumstances. She also admitted that she had made a mistake in not checking exactly how the book had been put on the internet by her husband in order to obtain the printed copies, and stated that she was sorry that she had made such a mistake. However she believes that dismissing her was a disproportionate
See also
Miss Rusty: I was promoted one day, suspended over racy novel the next - Daily Telegraph (13 Jan)
Sacked, the teacher who wrote a racy novel with pupils about their fantasies that was published online - Daily Mail (13 Jan)
Miss Rusty's Novel too Lusty for School - Daily Express (13 Jan)
Miss Rusty: 'Head backed my racy book' - Halifax Courier (13 Jan)
---
Day 2 - Wednesday (12th Jan)
Tuesday had been spent with the tribunal panel reading the case papers (including statements by Leonora Rustamova, Stephen Cann, Jean Bradbury and Rob Good).
Today (Weds) the panel (two men and one woman) listened to the evidence of Jean Bradbury the chair of the original disciplinary hearing that decided to dismiss Ms Rustamova.
Ms Bradbury took up the witness chair just after 10am and with an hour's break for lunch continued answering questions until about 5pm. Ms Rustamova's barrister questioned Ms Bradbury for the best part of the day, trying to establish exactly why the governors had decided that dismissing Ms Rustamova was the best course of action.
Ms Bradbury agreed that Mr Ball, the headteacher had given his approval to the book "Stop Don't Read This!" as an in-school project and had also said that having printed copies made for the lads involved was a "nice idea". It was also confirmed that Mr Ball had accused Ms Rustamova of "trimming" a note that he had written urging caution regarding use of language and putting it in evidence. Only when the original note was produced did he accept that he had written no such note of caution. He had called the book "a triumph"
The Chair of the tribunal asked a significant number of questions and seemed to appreciate that there were many positive aspects to Ms Rustamova's case and at one point asked about the reasons for her dismissal, "Did you think it was worth dismissing her for and ruining a teacher's career?"
Ms Bradbury replied "It was not necessarily going to ruin her career". Most of those present looked stunned at this response and the Chair simply said "I'm sure it won't have helped". In relation to social events involving the lads who featured in the book it was clearly established that there was absolutely no question of inappropriate or abusive behaviour. The Chair even suggested that the relationship with Ms Rustamova that the lads had developed might have been the first positive relationship they'd had with an adult and said that it would not be unusual for pupils who had built up a good relationship with staff to maintain some sort of contact after leaving school.
For much of the morning Ms Rustamova was visibly upset as she listened to the questioning. Almost two years since she was suspended and left the gates of Calder High for the last time it must have been a traumatic experience listening to the discussions of what led to her life being completely torn apart.
Keith Lomax, of Blackshawhead, whose children were both at Calder High School when Ms Rustamova was sacked, appeared as a witness in her disciplinary hearing and at her appeal and argued that Stephen Ball's suspension of her was unlawful. Since she was sacked Dr Lomax, human rights lawyer and partner in a Leeds legal aid firm, has been her solicitor.
The Employment Judge chairing the tribunal noted that Mr Ball wasn't there to ask and so he put to Ms Bradbury regarding the protests and furore in the school community that followed her suspension, he wondered if right at the start if someone had spoken to Ms Rustamova and said look, we've been told the book is on the internet, let's get it off, and then talked about it and if there had been a cross table discussion, and so on, whether it would have exploded to these proportions. "Does this make sense to you?" he asked. Ms Bradbury responded that Mr Ball appeared to have taken a more serious view. The Judge said that suspension was supposed to be a neutral act, but in the real world when the teacher doesn't turn up, and it is discovered they have been suspended, it has an impact on children and staff - "it has to doesn't it?"
Ms Bradbury noted that it was the first time Mr Ball had suspended anyone.
See also:
Teacher 'thought racy novel was innovative'
- Metro - 13 Jan
Teacher sacked for writing racy book about her pupils
- Daily Mirror - 13 Jan
---
Wednesday, 12 January 2011
In January 2009, popular Calder High teacher, Leonora Rustamova - known affectionately by her students as "Miss Rusty" or "Rusty" - was suspended from Calder High, and sacked later that year.
Her offence? She wrote and published a book: Stop! Don't read this, a story based around Calder High. Some students and staff are characters in the book. Miss Rusty wanted to create a book which would interest those of her students who won't normally read. It was only ever available from Lulu, the Internet publishing site.
Thousands rallied to her defence and the case was sensationalised by the media. Yesterday was the start of a Tribunal hearing into her dismissal.
The Tribunal devoted the whole of yesterday to reading statements, and the background to the case. At least eight journalists were present, showing once again the national interest in this case.
We will post further reports here as we receive them.
See our HebWeb Feature for the full background.
Fighting Fund
Raise the Roof benefit at Trades to raise money towards legal costs for Miss Rusty. See What's on. Or post your donation online to the Fighting Fund.
See also
West Yorkshire racy story teacher 'was innovative' - BBC - 12 Jan
My 'teenage gay porn' novel, by the teacher they called Miss Rusty - Yorkshire Post - 12th Jan
Teacher who wrote racy novel about pupils' fantasies said book was 'innovative' - Dailly Mail - 12th Jan

Teacher faces tribunal over 'racy novel' - Independent, 11th Jan
Sacked teacher Miss Rusty's battle to clear her name over racy book - Huddersfield Examiner - 10 Jan 2011
Sacked teacher who wrote racy novel about pupils appeals - Daily Telegraph - 10 Jan 2011