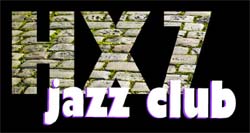 Dylan Howe Quartet
Son of legendary Yes guitarist Steve Howe, acclaimed and versatile drummer Dylan Howe brings his superb band to Hebden Bridge's HX7 Jazz Club on Thursday February 17. This Blue Note-styled quartet - often compared to Roy Haynes' and Elvin Jones' groups, plays his original compositions alongside arrangements and adaptations of choice musicians from different genres.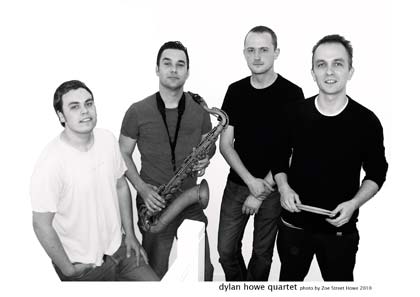 The band features the best young players from the London jazz scene and has often featured as critic's choice and CD of the week in the broadsheets with hundreds of live performances including at Ronnie Scott's, Pizza Express Dean Street, Jazz Caf?, 606 Club, Southbank Centre, London Jazz Festival and The Sage Gateshead.
With a new studio album to be released in summer 2011 and a 25-date tour preceding it, Dylan Howe has returned to the Coltrane-influenced quartet sound that first got him into jazz. This group marks a progression from his popular live quintet of 2006-7 to a fully formed, organic improvising ensemble, all at the top of their game, clearly enjoying playing together.
The choice of music on this tour is an amalgam of Howe's recent projects; encompassing David Bowie's Berlin trilogy albums, Larry Young, Stravinsky and John Coltrane, and there is a clear influence drum-wise from the likes of Elvin Jones and Roy Haynes.
Dylan Howe's versatility and innate sense of swing has led him to work in many genres and formats for the past 20 years, but he is probably best known for his work with Ian Dury and the Blockheads (joining in 1998), his father Steve Howe's groups and leading his own hard bop quintet and other jazz projects since 2002. He has performed live and recorded with such notables as Nick Cave, Damon Albarn, Portishead, Ray Davies, David Gilmour, Paul McCartney, Mick Jones, Robert Wyatt, Gabrielle in the world of pop and rock: his jazz credits include Stan Sulzmann, Pete King, Gilad Atzmon, Guy Barker, Byron Wallen, Jim Mullen and Courtney Pine among many others.
On tenor sax is Australian-born Brandon Allen, considered by many to be the best tenor player living in the UK at the moment. With his full tone and Coltrane-influenced approach, he has found many admirers whilst working with the likes of Eric Clapton, Mica Paris, Jools Holland, Paloma Faith, Natalie Williams, Claire Martin, Stan Tracey, Pete King, and Gerard Presencer.
Making a welcome return to HX7, having performed there last April, is Ross Stanley on piano, organ and synthesizer. Still only 27, he has racked up an impressive CV with credits including: Jamie Cullum, Dennis Rollins, Liane Carroll, Jim Mullen and Guy Barker; also working as a session player with Trevor Horn (now CBE!).
The band is completed by bassist Tim Thornton who can be heard most nights at Ronnie Scott's and at major venues around the country. At a mere 22 he is fast becoming one of the most in-demand young bass players in the country with credits including Gareth Lockrane, Alex Garnett, Kit Downes and Sir Willard White.
The band has been extensively and extremely well reviewed: both for its live performances and for its two "Transitions" CD releases. 'The best neo-bop group in the country' from the London Evening Standard and 'searing modal hard bop from drummer Howe, playing scorching originals and drawing on the spirit of classic 60's Blue Note' from The Times being but two of many heaping praise on the group.
HX7 Jazz takes place monthly on a Thursday at the Trades Club in Holme Street, Hebden Bridge. Appearing on March 24th will be saxophonist Snake Davis and his Quartet featuring Paul Birchall on keyboards, Bryan Hargreaves on drums and Neil Fairclough on bass. April sees ex Loose Tubes sax player Rachel Musson performing with her excellent quintet "Skein", and in May the Tommaso Starace Quartet passes by as part of a UK tour. There is also Sunday lunchtime jazz on February 13th featuring the Brian Acton Quartet, with more scheduled for March 13 and April 10.
More information is available at the website www.hx7jazz.com, where you can also sign up to be kept informed of developments as they happen. In line with other Trades Club events, doors now open at 7.30pm with live music starting at 8.pm, and the headline band starting at 8.30. As an added bonus the venue provides excellent value curries from early evening. Phone the Trades Club on 845265 to book a meal or to ring to book advance tickets which are ?12, and ?9 for concessions and members.