Hebden Bridge Arts Festival celebrates 18th Birthday!
25th June until 10th July

Wednesday, 16 February 2011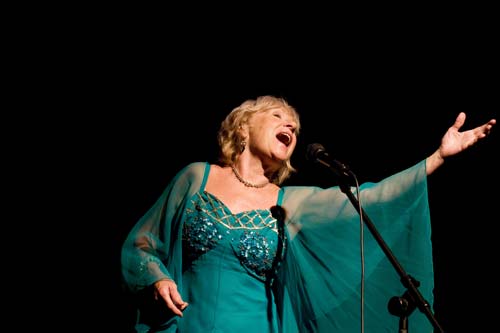 Get your knitting needles out and get ready to party! This summer will see the 18th consecutive annual Arts Festival in Hebden Bridge and organisers are busy ensuring this year's event is one to remember.
The Festival is marking its 18th birthday with a strand of events celebrating 'Coming of Age' which will run alongside the usual high quality programme of music, literature, drama and comedy. And although this year's brochure is preparing for print, it's not too late to get involved.
Inspired by the international trend of 'yarnbombing', knitters are being called upon to knit cupcakes to decorate the town in the run up to this year's event.
Festival Coordinator Rebecca Yorke said, "Traditional crafts are very much in vogue and people of all ages are picking up needles for a spot of knitting and nattering. Textiles are fundamental to the heritage of our area and we are very excited about having knitted art featuring in this year's Festival".
Following on from the success of last year's Routemaster Bus, the 2011 Festival will see the launch of a Fringe Festival, offering performance opportunities to both established and emerging artists. Spoken word programmer Stephen May said, "The Fringe will provide a terrific opportunity for new poets, performers, storytellers, stand–up comedians and musicians to get hands-on experience at organising a live event as well as offering more established performers a chance to try out new work".
The Festival, which is supported by Hebden Royd Town Council, would also like to hear from retailers and business-owners who may have ideas for themed window displays or Festival-linked promotions. "The Festival is for the whole town", said Rebecca, "and we want everyone to feel part of it in some way."
Open Evening
An Open Evening will be held at the Festival Box Office on Albert Street on Wednesday March 23 between 7.30pm and 9pm. Anyone interested in volunteering, fundraising, performing in the Fringe or just finding out more, is invited to drop in and say hello. Young people aged between 16 and 25 are particularly welcome.
The 2011 Festival will run from Saturday June 25 to Sunday July 10. To keep in touch with plans, visit www.hbaf.co.uk, email hbfestival@gmail.com or follow the Festival on Facebook.