Launch of Independent Civil Ceremony Service
Friday, 18 February 2011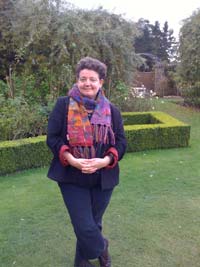 Hebden Bridge resident, Lita Hallyburton, is launching a truly, uniquely Calder Valley Company Civil Ceremony NorthWest delivering beautiful, meaningful ceremonies for all life events, to give you a personally tailored ceremony, respecting all faith & none.
Lita says: 'If you live in the North of England and want a beautiful, meaningful ceremony, held at the venue of your choice, on the date of your choice, then you need look no further! That's what we are here for'.
If you are looking for a professional celebrant who can create the ceremony of your choice with you and deliver your ceremony in the venue of your choosing. Wedding, Civil Partnership, Renewal of Vows, Commitment, Blessing Ceremonies.
Your venue does not even need to be licensed if you are planning a Wedding or Civil Partnership Ceremony. You simply do the legal part a day or two before your Ceremony ? it takes about 20 minutes at the registry office. After that your Ceremony can be truly yours! You can have any particular ritual incorporated; such as hand fasting, unity candle, rose exchanging, loving cup, dove release and many more.
Name Giving, Adoptive Family, Step Family Ceremonies
You may want to hold a name giving ceremony for a new born child, an older child, children to an adoptive family, or you may want to celebrate your child's birthday with a ceremony, particularly if you are creating a new step-family you may be looking to create a ceremony to welcome two families together.
Funeral Services
We also create very beautiful, respectful, dignified funeral ceremonies at the venue of your choice. Why settle for less than the ceremony you really want and you'll really love?
For further information please contact Lita Hallyburton on Tel 01422 846505 or Mobile 0759003306 or 01422 846505, email Lita Hallyburton or visit our website