Squeezing out the hits at the Trades
Tuesday, 29 March 2011
The last time Chris Difford played the Trades Club he was introduced by Britain's most famous comedian Peter Kay and he's back for a return visit on Thursday. Since his last visit Chris reunited with his Squeeze bandmates touring a greatest hits package across the USA playing arena dates to huge crowds.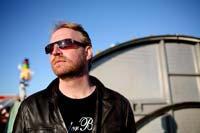 Chris is coming back to Trades on his 'The Imaginary Friends' tour because 'he loves the place' and he is promising some of his massive hits like 'Up The Junction' plus tracks from his critically acclaimed new album 'Cashmire if You Can.'
Top quality support comes from another Trades regular Boo Hewerdine who has played packed dates of his own in the club with his clever acoustic pop songs.
Grass Roots Discotheque celebrate April Fools Day on Friday with a ramped up subsonic rig for a third SubVersion night. The Grass Roots team promise the best in bass-heavy dance music from cutting edge UK steppas Subculture to floor-dropping dubstep Babel.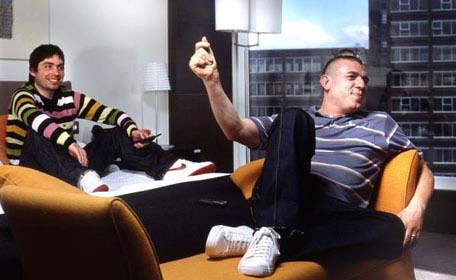 Into The Valley is back with a vengeance on Saturday with Manchester club legends, The Unabombers who will be locking down their tough brand of underground dance music from disco to techno and house to soul.
It's a change of pace on Sunday with the second Hole Note open mic night guaranteeing a warm welcome to the talented, experienced or those just starting out a safe place to play among friends. Hole Note already has gained a reputation as a natural meeting place for musicians and performers who like to feel at home when performing.
'Watching Peter Kay on the Trades stage introducing another legend In Chris Difford was a slightly surreal if very welcome experience," says Trades Club spokesperson Paul Clarke. "Local clubbers have the chance to catch two absolutely top drawer DJ line ups over the weekend before we kick back with the Hole Note night that is already building a healthy audience."
Listen/Watch Now