Walking Tunes
Monday, 11 April 2011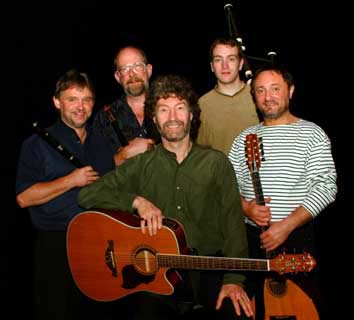 Tired hikers will enjoy Celtic tunes from The Tannahill Weavers who headline the first Trades Club Walking Weekend that kicks off on Saturday morning.

Experienced members of the Trades Walking Club will led two walks each day with a ten mile wall starting at 10am and the five mile walk setting off at 12.30pm.

Both walks finish at the club taking in in local places of interest including visits to Stoodley Pike, Cragg Vale, Hardcastle Crags, Crimsworth Dean, Pecket Moor, Bride Stones and the Colden and Jumble Hole valleys.

A packed lunch, stout shoes and waterproofs are needed and the gentle pace set by the volunteers means reasonably fit people will be able to easily complete the walks.
Once walkers have made their way back to the club there are 11 locally brewed beers on offer at the bar and home cooked pub food will be available all day.

The weekend will be closed on Sunday April 17 with a special afternoon show with The Tannahill Weavers staring at 3pm when the last walkers have made it back.

The Weavers have a reputation as one of the best traditional acts around with a diverse repertoire reflecting the duality of Scotland's musical heritage. Their songs embrace the mystical quality of the Highlanders' Celtic music, and the more rollicking qualities of the Lowlanders' Anglo-Scots tunes.

The Tannahill Weavers' arrangements blend the beauty of the traditional melodies with the power of modern rhythms and the penetrating sound of the Highland bagpipes is the perfect way to end a weekend of outdoor fun.

"The Walking Club has been a mainstay of Trades life for years and their first weekend of local walks is a fantastic blend of interesting hikes, wonderful guest ales, great food and a superb band to round things off," says Trades Club spokesperson Paul Clarke.