HEBDEN BLUES FESTIVAL
Friday, 20 May 2011
Over the bank holiday weekend of the 27th to 30th of May 2011, Hebden Bridge will be hosting its first Blues Festival. Up to 50 bands from across Britain, Europe and the USA will be playing in a variety of venues, including the Trades Club, Hebden Bridge Picture House and Calder Homes Park.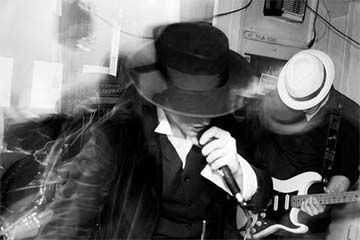 May is a busy month for any music fan, with established events competing for festival go-ers attention, including the Maryport Blues Festival. So what?s so different about Hebden Blues?
Hebden Blues is concentrating on bringing forward the younger players in the scene, and artists creating new material, instead of the old names touring with established songs and classics. It?s a brave decision, but Hebden Blues is very much the new sound of the Blues, with a good dose of the traditional thrown in for good measure.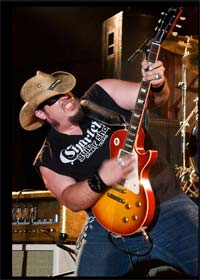 As well as big names like Lance Lopez (who has played for among others, BB King), the amazing Chantel McGregor, and up and coming stars 24 Pesos (winner of the recent New Brunswick Battle of the Bands) there is a touch of the traditional. Acts like the Blue Jukes , Will Tang and Chris Martin will be bringing their own take on what most people consider to be the Blues.
Acts like Tony Dowler?s Hellhounds and Larry Miller will also be showing us how the Blues has also moved on, demonstrating their own personal Rock n? Roll Blues style. These are just some of the acts appearing at the first Hebden Blues Festival. There are too many to describe here, but suffice it to say it is going to be the biggest music spectacle that Hebden Bridge and surrounding area has ever seen.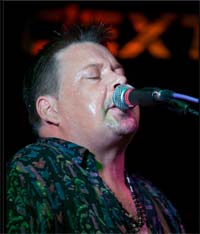 As well as trying to present new and up and coming artists, Hebden Blues also is also breaking new ground with the Paddy Maguire Midnight Jam Sessions. Free for any ticket holder from the day, this is a chance to see artists from the day performing again, informally with their fellow musicians. This is music history in the making.
Above all, the first Hebden Blues Festival is taking music into the next decade. Full information can be found at the website and the Ticket Line on 01422 84 55 22.

See also
Women of Blues - April 2011
HebWeb News - Hebden Bridge Blues Festival