Tuesday, 12 July 2011
Curtain down on Festival fortnight
Seventeen days of comedy, music, literature and drama came to an end on Sunday as the 18th Hebden Bridge Arts Festival drew to a close.
Highlights: Local residents and visitors have enjoyed over 45 performances including a talk by Antarctic Artist in Residence Chris Dobrowolski, readings by Sarah Hall, Ruth Padel and Val McDermid, a weekend of piano concerts, gigs by Dennis Rollins, Martha Tilston and Monica Vasconcelos and a late night dj-ing set from Joy Division and New Order bassist Peter Hook.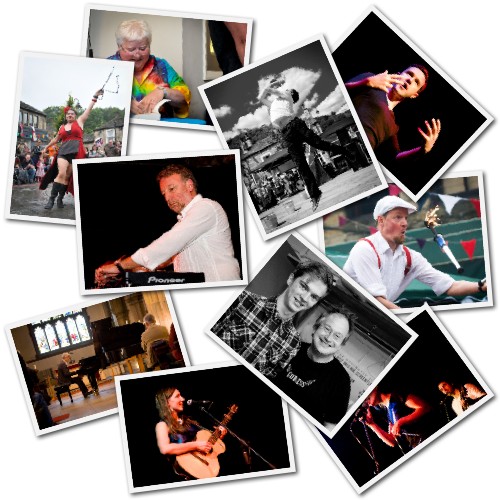 Festival Coordinator Rebecca Yorke said, "It's been a great fortnight with plenty of high points, but not without its challenges. We overcame an early unsuccessful funding bid to the Arts Council but we've had to deal with the closure of two venues during the Festival itself. The town rallied round and we are very grateful to the Albert, the Shoulder of Mutton and Nelsons Wine Bar who were really helpful in providing venue space at short notice."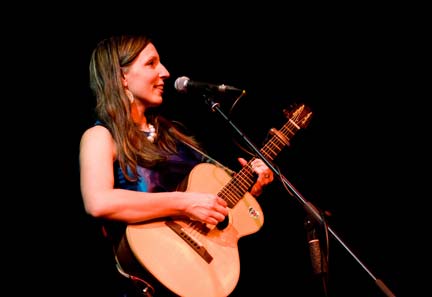 The 2011 Festival has been an 18th birthday celebration and organisers asked for other people 'coming of age' to get in touch. Local student Johnny McQuade did just that and was treated to two tickets to see comedian Robin Ince, who met with Johnny after the show. Young audiences also enjoyed 'Teenage Kicks' at the Trades Club, new band The Collision at the Ted Hughes Theatre and Russell Kane, who performed at the Picture House during the first week of the Festival.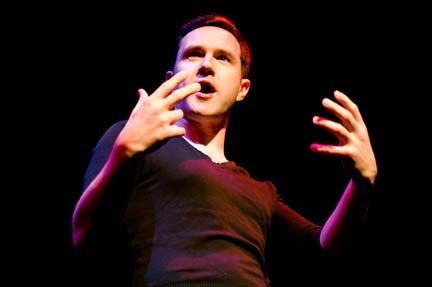 Rebecca continued: "As well as celebrating all that art has to offer, bringing visitors to the area and contributing to the local economy, the Festival has enjoyed working with local businesses, schools and community groups to ensure as many people as possible are involved. We'd like to thank everyone who got into the Festival spirit by knitting bunting, selling Little Valley Festivale, creating a window display or running activities and competitions. We're very grateful to our sponsors Sweet & Maxwell and Welcome to Yorkshire, and to funders Hebden Royd Town Council, Arts Council England and Calderdale Council. We'd also like to thank everyone who took out an advert in the brochure or offered support in kind. And of course, our team of nearly 50 volunteers, without whose time and hard work the Festival could not take place."
Although the organisers are ready for a well-deserved rest, discussions about next year's Festival are already underway. If you'd like to become a Friend of the Festival and be kept informed of plans, email hbfestival@gmail.com or visit the Festival website at www.hbaf.co.uk.