Thursday, 21 July 2011
SCULPTURE TRAIL
created by the children of Hebden Royd C.E Primary School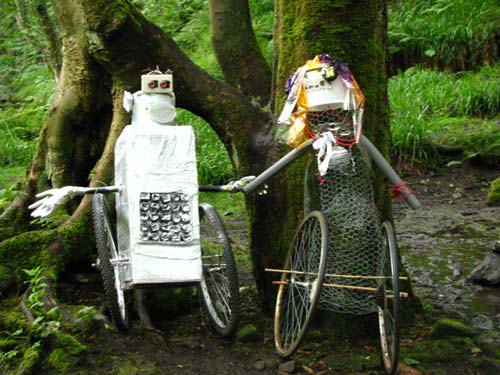 Every year, the children of Hebden Royd have created a Sculpture Trail within Colden Clough Local Nature Reserve.
The Sculptures are arranged around what was once the site of Lumb Mill ? one of many mills along the length of the Colden Valley. Colden Clough can be reached from Church Lane, Hebden Bridge, or from Lumb Bank Heptonstall. Walking maps are available from Visitor Centre.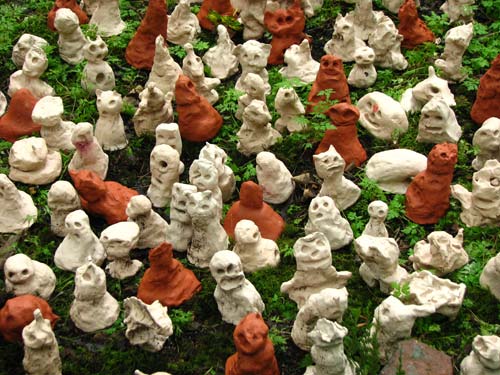 Not only is Colden Clough a beautiful spot within walking distance from the school, but also the perfect place to learn about both the history and nature of the environment in which they live . . . and an ideal spot to exhibit artwork created during the summer term!
This year our trail is entitled 'Out of this World, giving the children the opportunity to be as imaginative as they wanted!
Within these woods you will find Aliens, planets from far flung Galaxies, Robots and rockets created by young imaginative minds and sculptures based on 'The Field' by sculptor Antony Gormley.
The trail is open for?everyone to enjoy until term starts again in September. We hope you are inspired by the Children's creativity and that you enjoy the trail. We ask only that you respect the children's hard work and leave the sculptures as you find them?.and if you have enjoyed walking through our installation . . . please let us know!