East Africa benefit, and more at the Trades
Monday, 8 August 2011
Big hearted local musicians have pulled together a quality line-up to raise money for East Africa at the Trades Club on Thursday.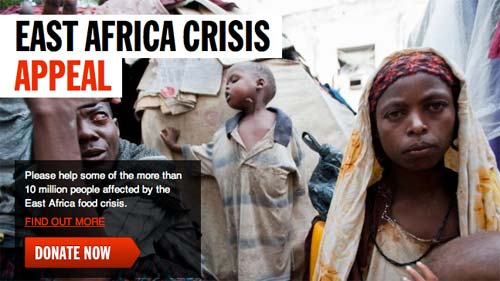 Club favorites the Electric Brains top the bill bashing out their trademark trashcan glamour psychedelic garage punk rock`n`roll.
Top flight support comes from Arcomnia have expanded their scope from playing original instrumental arrangements of some of the earliest notated European music to introducing three part vocals harmonies into the mix. This welcome development has transformed their overall sound, showcased on new CD 'Star of the Sea'
Self styled "anti-singer songwriter" Paul Weatherhead avoids the traditional staples of doomed relationships and bittersweet meditations on love and loss. His songs are more concerned with hippy zombies, teenage vampires and Todmorden UFOs removing cockroaches from one's ear.
Friday sees a rare Hebden show from the magnificent Steals who be exclusively previewing songs from their forthcoming new album, with special quests and djs in support. You are advised to get in early as they usually sell out, and Manchester Music recently said: 'You see many live acts over the course of the years; you rarely see anything this striking and original.'
Loved Up's make a long awaited return to Hebden Bridge on Saturday, guaranteeing quality tunes and a buzzing atmosphere.
After a lengthy spell away from the town where the night originated, Loved Up is back for a night of pure oldskool anthems supplied by some of the finest local DJs the valley has to offer.
Along with extra special guest, Pete Monsoon, scratch master and true oldskool legend, making his first appearance in the valley is backed by local stalwarts Zac Greenwood, Simon Raphael, Marc Jaffrey and Simon Stansfield.
"It says a lot about the local music scene that the horrific scenes in East Africa have prompted some of our best bands to play this benefit, so please get along and give generously," Trades Club spokesperson Paul Clarke told the Hebden Bridge Web. "Everyone is looking forward to hearing new material from the Steals who we have supported for a long time, and it's brilliant to welcome back the Loved Up team with a top flight guest DJ."