Monday, 17 October 2011
New green business cleans up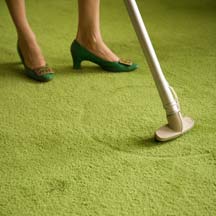 A new cleaning service has arrived in the Valley, offering eco-friendly cleaning to homes and businesses.
Green Clean Machine is based in Hebden Bridge and it offers a professional cleaning service with a difference. Alongside their promise to leave your home or office sparkling and fresh, they also vow not to use any nasty chemicals.
Local resident, Lucy Tatam, and founder of Green Clean Machine explains, "I worked as an agency cleaner many years ago, and we were made to use harsh, industrial products that can cause skin and respiratory irritation, as well as damage the environment. I wanted to offer an alternative."
The Hebden Bridge community are well-known for being "switched on" to environmental issues and many residents already use eco-friendly products in their homes. However, there did not appear to be a professional cleaning service that shared this same ethos.
Green Clean Machine can now be hired to provide regular home and office cleaning, as well as one-off top-to-toe cleaning to blitz those dark corners and clear the cobwebs. They can also manage your laundry, saving you the hassle of trips to the laundrette and guaranteeing an eco-friendly wash. So when visitors arrive at the door of your beautifully clean home, you can rest assured that they will breath easy, too.
Contact Lucy Tatam for more information: 01422 847575 / 07943 771739