Tourist Information
Hebden Bridge Visitor
and Canal Centre
Butlers Wharf
New Road
Hebden Bridge HX7 8AF
Tel: +44 (0)1422 843831
E-mail: Visitor and Canal Centre
Hebden Bridge Tourism Guide 2017
On this page, you can download a copy of the Hebden Bridge Tourism Guide 2017, and below you will find weblinks to much of what's listed in the leaflet, following the order of each fold. They're from a variety of sources but we hope still helpful.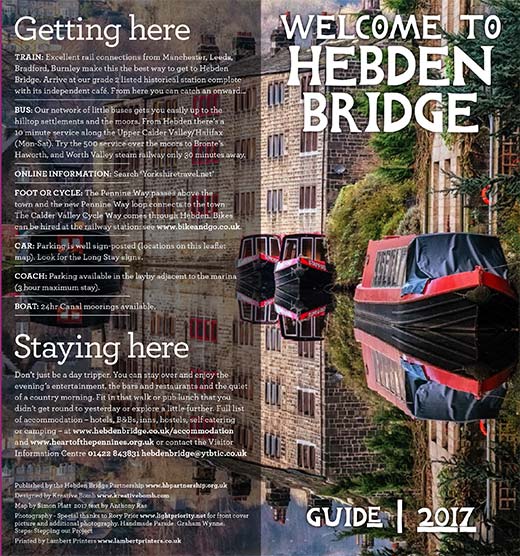 Cooperatively Creative panel
Don't Miss… panel
Getting Here panel
Staying Here panel
2016 Events panel
Walkers and cyclists are welcome panel
Eat well, drink well panel
Shop 'independently' panel
The best onlist of shops appears to be here
Download the Tourism Guide as a pdf.
Visit Calderdale gives information for places near to Hebden