MURDER, SEX AND DRUGS
on the Festival bill for literature fans
This year's Arts Festival literature line-up is not for the faint-hearted, with guest authors talking about sex, lust, drugs and death.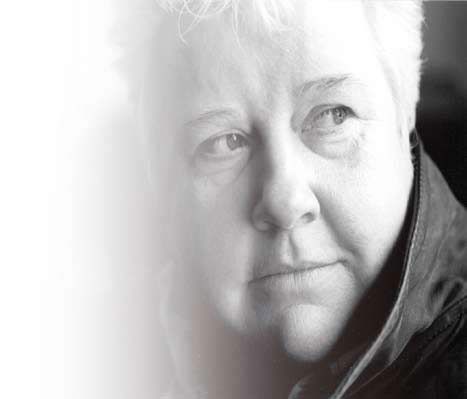 Val McDermid
Topping the bill is best-selling crimewriter and broadcaster Val McDermid, who will read from her latest novel at the Little Theatre on July 4. Set in the mysterious world of Oxford's exclusive colleges, Trick of the Dark reveals what the passions of love, family, greed and ambition can lead a person to do. Awarded the prestigious CWA Cartier Diamond Dagger in 2010, Val McDermid will also take questions from the audience and sign books in the theatre bar.
If crime isn't for you, then maybe you should get a ticket to see Monique Roffey at Nelsons Wine Bar on July 3. The author of The White Woman on the Green Bicycle will reveal details of a dramatic break-up and subsequent sexual odyssey when she reads from her newly-published memoir, With the Kisses of his Mouth. Roffey's quest for sexual self-knowledge took her into the worlds of casual sex dating sites, neo-shamanic sacred sex practices and the famous swinger's resort of Cap D'Agde. Monique explains, 'I wrote this book in the hope that my flawed love story will resonate with readers. It's a 'coming-into-middle-age' book'.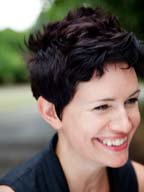 A real treat for fans of literary fiction, Sarah Hall, award-winning author of Haweswater and The Electric Michaelangelo will read from her forthcoming short story collection, The Beautiful Indifference at St Michael's Hall in Mytholmroyd on Monday 27 June. Described by The Bookseller as 'the best young writer in Britain', Sarah's 2009 novel, How to Paint a Dead Man, was longlisted for the Booker Prize and explores the relationship between art and death. Books will be available to buy at the event.
And for those who like to devour food as well as words, writers Melvin Burgess and Michael Stewart will be reading from their fiction for young adults at aj's restaurant on Thursday 30 June. Melvin's controversial novel Junk, which explored the highs and lows of drug-taking, was shortlisted for the Carnegie of Carnegies Award and his new book Kill All Enemies is due out in September. Michael Stewart has written many plays for radio and televisions and will read from his debut novel King Crow which was published by Bluemoose Books earlier this year. This event is supported by Hebden Bridge Bookshop and tickets include a portion of chips.
Rounding off the Festival on Sunday 10 July is a day of poetry workshops at Lumb Bank. Led by Peter and Ann Sansom of The Poetry Business, whom the Guardian describes as 'the best poetry teachers in the world', the day will allow just 16 attendees to explore and develop their writing under expert guidance. Ann Sansom will later join Ruth Padel (see right) in a poetry reading at ArtsMill. Padel, one of Darwin's great-great-grandchildren, was due to appear at the Festival in 2009, but withdrew following her resignation as the first female Professor of Poetry at Oxford University. She is currently writing The Mara Crossing, a book on the migration and immigration of humans and animals.
Spoken word programmer Stephen May said, 'This is a line-up of literary heavyweights and we are very proud of the Festival's spoken word programme this summer. Tickets are already selling well, so get reading and book your tickets.'
Postal and online booking have now opened. Visit our website for tickets and the latest information. Printed brochures cost £1 and are available from local libraries and Visitor Centres, The Book Case, Hebden Bridge Bookshop and other Hebden Bridge businesses. The box office in Albert Street, Hebden Bridge, opens on June 11.
For Friends scheme and sponsorship enquiries, contact Rebecca Yorke via hbfestival@gmail.com or on 01422 842546 (office hours only please).