Got the blues?

Get back to your roots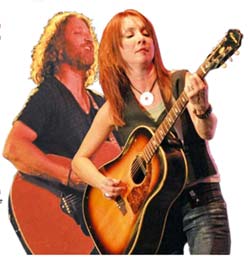 Transatlantic vibes will certainly be in the air at the Trades Club during this year's Hebden Bridge Arts Festival. Fans of acoustic singer-songwriting can bat away the Sunday night back-to-work-blues by seeing Jason Feddy and Patsy Matheson, world-class songwriters, singers and guitar players, on 26 June. English folk artist Matheson, formerly of 'Waking the Witch', will join forces with US-based Feddy for a performance which critics have described as 'phenomenal'.
The Festival turns 18 this year and helping with the celebrations are The Carrivick Sisters, twins just out of their teens, who have grown up playing and writing music together. Their music is a meeting of English folk and American bluegrass, with tight harmonies on guitar, fiddle, mandolin and banjo. Runners-up for the 2010 BBC 2 Young Folk Awards, audiences can catch the Carrivicks' performance of original songs at the Trades Club on Monday 4 July.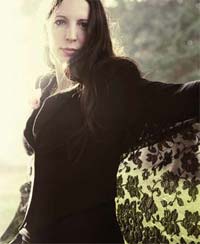 A warm welcome will certainly await Martha Tilston at The Trades Club on Friday 1 July. Martha, no stranger to Hebden Bridge, is a captivating singer whose songs confront social issues and explore her unique outlook on life - all with a sprinkling of magic. Then, on Sunday 3 July, the Trades will play host to a diverse musical evening with the Tim O'Connor Band. This three-man mixture of singer, flute and guitar/mandolin promises an evening of Irish tunes and contemporary original folk songs, some of which will be performed with members of local choir Calder Valley Voices. Not to be missed!
For more of an international flavour, check out Moishe's Bagel at The Trades on Friday 8 July. Sure to be a sell-out, this five-piece band of Scottish musicians offers rip-roaring, foot-stomping, jazz-inflected klezmer and Balkan music that we defy you not to dance to.
And once your feet have recovered, go and treat your ears to traditional folk music from Scotland to Russia in the beautiful Wainsgate Chapel, with Thom Hardaker and Julia Kornig (Sunday 10 July). French viola virtuoso Kornig and Keighley-born accordion wizard Hardaker met as students at the Rimsky-Korsakov Conservatory, St Petersburg and their music, influenced by classics from Bach to Piazzolla as well as music from many other cultures, will make a great accompaniment to a Sunday afternoon.
Postal and online booking have now opened. Visit our website for tickets and the latest information. Printed brochures cost £1 and are available from local libraries and Visitor Centres, The Book Case, Hebden Bridge Bookshop and other Hebden Bridge businesses. The box office in Albert Street, Hebden Bridge, opens on June 11.
For Friends scheme and sponsorship enquiries, contact Rebecca Yorke via hbfestival@gmail.com or on 01422 842546 (office hours only please).