Just the ticket! . . .
The Hebden Bridge Arts Festival box office opens this Saturday, June 11 at 10.30am. The box office is run by a team of over 30 volunteers and has recently benefitted from a makeover. "Contributions from local artists and a generous £400 donation from the Heptonstall Pace Eggers have enabled us to repaint and install new lighting," explained Festival Coordinator Rebecca Yorke.
"In addition, we are very grateful for the support of RS Electrical, Jason Elliott of British Recycled Products, Happy Valley Decorating and Print Bureau for their support during the preparations for opening. We welcome opportunities to work with local businesses - it's one of the things that places the Festival at the heart of the community."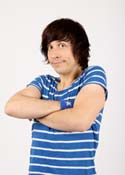 Comedians are always a popular element of the Festival's programme, and this year is no exception, with online and postal bookings for comedy events getting off to a strong start. On Wednesday June 29, Russell Kane will present his award-winning show, Smokescreens and Castles at Hebden Bridge Picture House. Russell's show has been described as "heartbreaking and inspiring" but also promises sociological silliness and high energy contortions. Chris Ramsey will appear as support.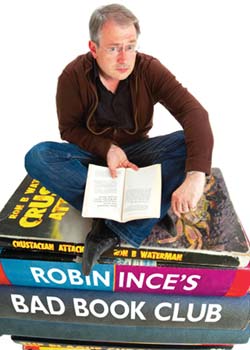 Robin Ince will bring his Bad Book Club to the Picture House the following week on Wednesday July 6. Robin appeared at the Festival in 2007 when he performed to a sell out crowd at the Trades Club. This show is a compilation of the world's worst and inadvertently most hilarious books and has won him many new fans. Book soon to be sure of a ticket.
Theatre fans will not be disappointed either. The Festival opens on June 24 with a Pay What You Want premiere performance of Hebden Shorts, six new short plays written and performed by local professional talent. Further performances take place on Saturday 25 and Sunday 26 June. On Friday July 1, novelist and playwright Alan Bissett will bring his one-woman show, The Moira Monologues, to the Little Theatre. Moira Bell is the hardest woman in Falkirk and is always ready to share her views on snobbery, football, randy teachers and dogs. The show is currently in development by the BBC so this is a great opportunity to see the stage show first.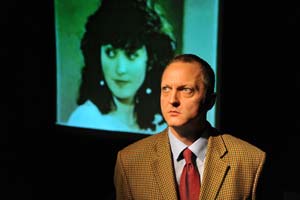 Lockerbie: Unfinished Business will play at the Little Theatre on Friday July 8. This is David Benson's fascinating, moving and internationally acclaimed portrait of Doctor Jim Swire and his 20 year campaign for justice over the Lockerbie bombing, following the death of his daughter, Flora, who was killed in the atrocity. The piece premiered at Edinburgh Fringe last summer winning a Fringe First Award and international acclaim, selling out and leaving audiences astonished, moved and fascinated by Jim's story.
Families can be entertained by multi story theatre company's performances of Twelve Wild Ducks, playing at the Little Theatre on Saturday July 2 at 11am and 2pm. Children's shows sell out quickly, so early booking is recommended.
The Festival runs from June 24 to July 10 and is supported by Arts Council England (Yorkshire), Welcome to Yorkshire, Hebden Royd Town Council, Calderdale Small Grants and Sweet & Maxwell. From Saturday, the box office will be open Monday to Saturday from 10.30am to 5pm and on Sundays from noon to 5pm. Call 01422 842684 or visit www.hbaf.co.uk for tickets and information.