Lives Remembered - Liz Cooper
Monday, 2 September 2019
From Chas Ball
Liz Cooper moved to Hebden Bridge in 1977 when we set up the northern warehouse of Publications Distribution Co-op (PDC) - a radical book and magazine distribution coop - in the Birchcliffe Centre. Although as we grew it moved to Manchester in 79, Liz was quite settled in Old Town until the late 90s. See details in the obituary that was only published online in the Guardian.
Liz Cooper obituary in The Guardian
We are holding a celebration of her life on October 21st (at the Canal Museum in London) and there may be people in Hebden Bridge who knew Liz would like and invitation.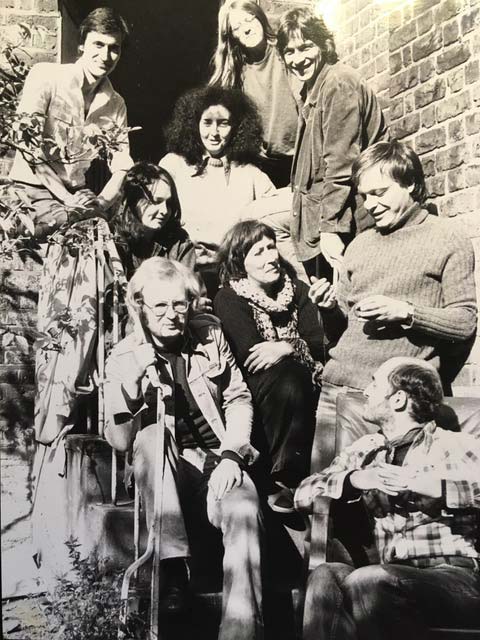 PDC photo: Liz is in the middle with a scarf. This was the initial PDC collective 1977. I moved with Liz to the north in 1977 and now live in Huddersfield (blond with glasses next to Liz.)