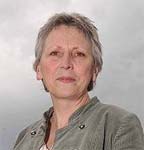 Labour candidate Steph Booth accused of tantrums, teaching while unqualified and plotting against rival
Wednesday, 20 January 2010
The Labour candidate for Calder Valley at the next General Election admits to teaching without being qualified.
Yesterday, the Halifax Courier reported: "Mrs Booth, of Todmorden, told the Manchester hearing she had no formal teaching qualifications but had experience as a supply teacher."
Mrs Booth, stepmother to Cherie Blair, has taken her former employer, Cool UK to an Employment Tribunal in Manchester. She alleges she was discredited by company boss Gareth Binding after making complaints over working practices, breach of contract and victimisation.
According to today's Daily Mirror, the Tribunal was told that "Cherie Blair's stepmum used to throw tantrums and yell at children's charity colleagues. Steph Booth was rude, bossy and had a 'superior attitude' - and also name-dropped her famous relatives, it was told."
The Mirror also reports Cool UK boss Gareth Binding "asked about her Criminal Records Bureau check. 'She said because of her relatives she'd received clearance at the highest level and scoffed at the idea,' added Mr Binding. And she asked, 'Would you like me to ask Tony or Cherie to verify who I am?' "
Mrs Booth is claiming unfair dismissal, breach of contract and suffering detriment or dismissal due to exercising her rights under the Public Interest Disclosure Act and on health and safety grounds.
Today's Yorkshire Post says that Gareth Binding told the tribunal in Manchester one member of staff had told him he had been "coerced" by Mrs Booth into writing derogatory remarks about a local Labour Party rival on a website. This is a reference to remarks made against Hebden Bridge Town Councillor Janet Oosthuysen who was subsequently not endorsed Labour's National Executive as Labour's choice for the Calder Valley Parliamentary seat.
The Halifax Courier today reports Gareth Binding saying that her poor attitude and rudeness led to staff questioning her teaching ability. 'She was known to scream at staff, putting them down on a daily basis'.
The hearing continues.
Halifax Courier (19th Jan) - I was victimised, abused and my family sneered at
Halifax Courier (20th Jan) - 'Shall I ask Tony and Cherie to verify who I am?': Tribunal told of Steph Booth's remark
Yorkshire Post (20th Jan) - Cherie's stepmother accused of tantrums
Daily Mirror (20th Jan) - Tantrums' of Cherie's stepmother
See also:
Hebweb News: More bad publicity for controversial Labour candidate - Steph Booth ordered to pay her builder (Dec 2009)
Halifax Courier - Cherie Booth's stepmum Steph is told: Pay up
Hebweb Forum: Getting Into Parliament (Nov 09) Hebweb News: Updated (Sept 2009)
Mail on Sunday: Currently offline for legal reasons
Hebweb News: Public meeting in Hebden Bridge on the future of the Labour Party (September 2009)
Hebweb News - Labour Selection Saga continues, with fuller details of the Yorkshire Post article (April-May 2009)
Hebweb Forum: Labour to send Craig to Westminster (August-Sept 2009)
Hebweb Forum: Labour selection process (April 2009)
Hebweb Forum: Janet Oosthuysen (Jan 2009)
Daily Telegraph - Cherie Blair's step-mother in voting row (April 2009)
Daily Mail: Cherie Blair's stepmother at centre of 'vote rigging' row as she clears first hurdle to become an MP (16th April)