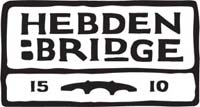 More events planned for HB500 celebrations
Thursday, 11 February 2010
With spring approaching, things are hotting up for a host of happenings to mark the 500th anniversary of the bridge that made Hebden Bridge.
More events are being added to the programme all the time – and it's still not too late for individuals and local groups to get involved by suggesting their own bridge-related celebrations.
On March 10, for example, museum curator John Spencer will be revealing the story of the Civil War in Calderdale. In December 1642, Sir William Savile of 'Calder Dale' attempted to take Bradford for the King. Halifax men rallied to its defence, but the fortunes of war turned and by the summer of 1643 the West Riding had fallen to the Royalists. A small Parliamentarian garrison held out at Heptonstall – and John tells their story at the Methodist Hall in Hebden Bridge from 7.30pm.
Looking forward to May and June, and both Hebden's twin towns – St Pol and Warstein – will be sharing in the celebrations on visits to the town.
From April 15, Hebden Royd at the Movies will be a treat for anyone who loves to catch a glimpse of familiar places on film. There will be five nights of films at the Picture House, all featuring the local area. Screenings are likely to include My Summer of Love, Fanny and Elvis and A Boy, a Girl and a Bike.
June is packed with fun and entertainment. First there's the Hebden Bridge Band Heritage Weekend, beginning with a concert at the Picture House on Saturday evening featuring the Hebden Bridge Band and guest soloist Joe Cook on tuba. Sunday will see a whole array of traditional brass bands taking part in the third Hebden Bridge marching contest.
The official civic event to make the 500th birthday of the bridge is set for June 19, complete with town cryer, jester, packhorse procession over the bridge, mediaeval music and some surprises.
The theme of this year's bigger-and-better-than-ever Handmade Parade on June 26 won't be decided until a public meeting on March 24 at the Hope Baptist Church, but you can bet there'll be some bridge-related goings-on. The spectacular street parade with hundreds of handmade costumes, giant puppets, samba and parade bands, stilt-walkers and more will be preceded by three weeks of open workshops and masterclasses.
Events only just scheduled include an afternoon of song involving 500 voices around Bridgegate and St George's Square on July 4; Churches Together's celebration of 500 years of Christianity in the valley on July 11, and The Hebden Bridge Folk Roots Festival on July 17.
The first event is this weekend, with a new urban walk exploring how Hebden Bridge has been a communications hub over the centuries. Ed Westbrook leads the two-hour through the town on February 14. Walkers should meet in Bridge Gate by the packhorse bridge at 2pm. No special gear is needed. There'll be a charge of £3.
A leaflet with more details of what's happening during the year is due out in March. Meanwhile, details about what's planned are at www.hebden500.co.uk