Responsible Dog Ownership event at Calder Holmes
Hebden Royd Town Council and the RSPCA will be promoting responsible dog ownership, signing up to a responsible owner's pledge and announcing the winner of the Pooetry competition.
Calling all dogs and their humans. On Thursday 12th April Calder Holmes Park will be the place to be when Hebden Happy Hounds takes place.
This event is all about promoting responsible dog ownership and is being held in response to the growing concern surrounding dog fouling and responsible owners. The event is being organised by Hebden Royd Town Council, Calderdale Council and the RSPCA and promises to be full of fun with activities for all the family.
Why not put your dog to the test and have a go at the fun agility. Watch some of the great demonstrations and find out just how important dogs can be in our society.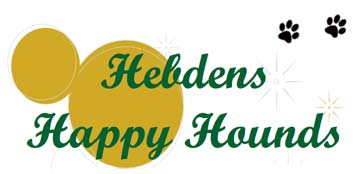 People will also be invited to sign up to a responsible owner's pledge, a voluntary code of conduct which may be developed in the future. The first 100 Hebden Royd Residents to fill in a form about their dog and their ownership habits will be able to get their dog micro-chipped for free! Micro-chipping is a must for all dogs and provides a means to reunite them with their owners if they are lost, in an accident or stolen. It is hoped that people will take advantage of this opportunity.
There will also be lots of useful information and advice available from experts on a wide range of canine related subjects. The Calderdale Council Dog Wardens will also be on hand to explain about the new Dog Control Orders and what they mean for you. All this, plus some great children's entertainment will make it a perfect afternoon out, dog lover or not.
At the event we will also be announcing the winner of the Pooetry competition! Local schools have been invited to take part in 'Poems Against Poo'. This was a successful campaign run in 2000 and is back by popular demand. The winning poems will be placed on the towpath and in parks in the hope that it will encourage owners to pick up after their dogs.
The 2012 competition is open to all, so if you would like to take part, write your 'Poem Against Poo' and send it to Hebden Royd Town Council, St Georges Street, Hebden Bridge, HX7 7BY or to info@hebdenroyd.org.uk before noon on Friday 6th April.