Festival Programme launched: Matisse and Stewart Lee headline
Wednesday, 23 May 2012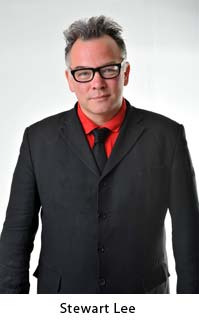 At a packed launch at the White Lion, the 2012 programme was unveiled along with the festival's new website.
The Hayward travelling Matisse exhibition 'Drawing with Scissors' opens at ArtsMill on 7 July and there's an exclusive kids workshop running alongside.
Top comedian Stewart Lee brings his sensational Carpet Remnants tour to the Picture House.
Inspiral Carpets lead the musical charge into town complete with the original line up of Boon, Gill, Holt, Lambert and Walsh. There's also top Wakefield band Skint & Demoralised and superb world jazz from Nigerian guitarist Femi Temowo and his quintet. Latin and flamenco from guitarist Andrew Clegg, a concert of music by female composers sung by the Hepton Singers and string quintet, the Roundhay Chamber players present music by Beethoven, Schubert, Boccherini and Couperin. Bring along your favourite record and Mr Beaumont will spin it for you in secret in his musical drop in at the Town Hall.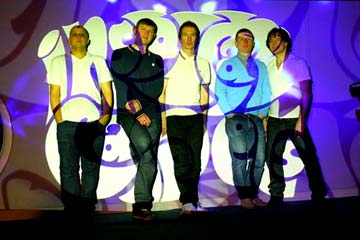 Women making music is a recurring theme in this year's festival from folk icon Julie Felix through the experimental electronic of Olivia Louvel, to the red hot Stealing Sheep, the voodoo vibes of Kirsty Almeida and the festival climax of a whole day of singer songwriters performing, climaxing with a set from Becky Unthank.
Granny Turismo will be haring through the town on motorised shopping trolleys and Norman Clayture, the wooden underpant wearing balladeer will serenade us.
For families, there's a weekend of street entertainment and breathtaking children's theatre in Mimika's magical tent. There will be a sculpture trail through town of life-size figures made by year 6 children from local schools and 'Poems for Over ground', poster poems hung in surprising places. Musician Chris T-T is bringing his Edinburgh hit show 'Disobedience', the poems of AA Milne set to music.
The Festival gallery will be playing host to 'Different Strokes: Extraordinary Swimmers', an inspirational exhibition of photographs depicting three remarkable female swimmers by award-winning Jamaican-English photographic artist, Paul Floyd Blake.
There's a chance to explore Hardcastle Crags with Pennine Prospects writer in residence Anna Turner and turn your steps into words in a writing workshop. The Open Gardens weekend (30 June/1 July) gives you the chance to have a nosey in the quirky and beautiful gardens of the valley.
Guardian columnist Gaby Hinsliff reckons she's cracked juggling kids, husband and job in her book, 'Half a Wife.' Bestselling author Kate Summerscale talks about the cocktail of fact and fiction in her work. True life crime is also on the agenda as ex cons Erwin James and Noel 'the razor' Smith describe how they wrote themselves out of jail. There will be tall tales and short stories from Jon McGregor and a thigh slapping poetry slam led by Kate Fox.
Five sensational new writers tell of the journey to publication and we hold our very own Poetry Parnassus with an afternoon of international poetry from Spain, Armenia, Burma, Singapore, Cameroon and Tuvalu.
Drama comes from the dynamic Horizon Arts Edinburgh preview of Razing Eddie, the salutary tale of a 21st century bad lad, Miss Havisham gets her long overdue revenge on her creator in 'Miss Havisham's Expectations' and Rocket Theatre serves up murder and mayhem in Oscar Wilde's Lord Arthur Savile's Crime.
Dance is high on this year's agenda and there will be some extraordinary performers on the streets of Hebden Bridge on Saturday 30 June. For the second year running Hebden Bridge has been chosen as one of three Yorkshire market towns to host the imove dance stage which will feature playful Belfast troupe Ponydance, Sheffield break dancers Rationale and lindy hopping from So & So Circus. Over in the new Town hall, Lindy Nsingo will be performing a version of 'Self' which has been specially adapted for outdoors and Associate artist at Yorkshire Dance, Jordan Massarella will be premiering his new dance work, 'Visitors' all over town. There will also be a dance scratch night curated by DankDance.
Complementing the festival there will a full programme of exhibitions, Open Studios and a cracking fringe festival.
Tickets go online today – www.hbaf.co.uk and are available by post:
HBAF, New Oxford House, Albert Street, Hebden Bridge, HX7 8AH
Box office opens 16 June.