Concert at Wainsgate: 52 Skidoo and Lucy Conroy
Wednesday, 30 May 2012
Some great entertainment is to be found in the hills this Sunday evening when good-time twenties "Cotton Club" jazz comes to Wainsgate Chapel in the form of highly-acclaimed trio 52 Skidoo. The band are paying the place a visit as part of the Old Town Jubilee weekend celebrations and also as part of the Chapel's own concert season.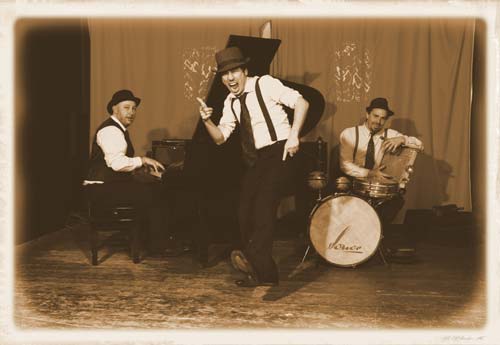 52 Skidoo turn back the clock to deliver a Harlem swing that to covers a dazzling repertoire of vintage American music. Influenced by all the great stride piano "professors" from James P. Johnson and Eubie Blake (via Willie 'The Lion' Smith and Fats Waller) through to Dick Wellstood - as well as such diverse performers as Billie Holiday and Tom Waits, they recreate an authentic 1920/30s Harlem rent party atmosphere. Performing classic favourites such as Ain't Misbehavin' and The Joint is Jumpin' mixed up with lesser-known hits like Dinah and I'm Crazy 'bout My Baby, The band brings back to life a long-forgotten era of Prohibition, Speakeasys, Vaudeville, Tin Pan Alley and hot jazzy nights underneath the Harlem moon.
The band's line up features the king of "stride" piano style Henry 'J.J.' Botham, alongside Howard 'Dancing Bear' Jacobs on percussion and clarinet (and occasionally both at the same time), and Tommy Valentine on guitar and vocals. Together they easily manage to create the perfect style and sounds of the era - delivered with panache, energy and a great sense of fun. In the words of the great Fats Waller himself: "Mercy, that's a whole lotta' meat and potato mama!"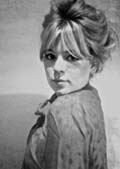 Opening the concert will be acoustic singer-songwriter Lucy Conroy whose distinctive voice and songs have been delighting audiences both near and far. Armed only with a tiny guitar (The Caterpillar) and some excellent songs, she creates a mood that is completely captivating and effortlessly enchanting.
"Wainsgate Chapel is delighted to be part of the Old Town celebrations this weekend", commented concert organiser Dave Nelson. "It'll be an entertaining concert that combines a broad appeal with great musicianship."
The concert starts at 8pm and tickets, which are £10.00/£8.00 and also £2 for under-19s, are available on the door. Further performances at Wainsgate Chapel include a superb double bill of Finnish choral music with Ensemble Norma and Enkelit on Sunday June 17, followed in July by two Hebden Bridge Arts Festival performances; a solo guitar recital by Andrew Clegg on July 1st, and "Girls Allowed" – a celebration of female singer-songwriters of local, regional and national renown.
Wainsgate Chapel is on Wainsgate Lane, Old Town, Hebden Bridge HX7 8SU. Parking there is limited and reserved for disabled drivers. There are plenty of footpaths for those who'd like to walk from Hebden Bridge or there's an hourly bus service to Old Town Mill Lane (opposite Wainsgate Lane) where parking is also available. More information at about the venue and future events can be found at www.wainsgate.co.uk.