Simon Armitage's New Book Released First in Mytholmroyd!
Monday, 11 June 2012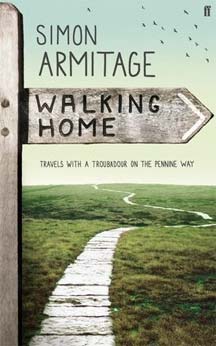 Simon Armitage has chosen to launch his new book in Mytholmroyd. This means that Mytholmroyd will see his new work, Walking Home, before the rest of the country.
Simon will be reading from Walking Home on Friday 15th June from 7.30pm at The Ted Hughes Theatre in Mytholmroyd which is attached to Calder High School.
Simon is the patron of The Elmet Trust and has chosen this way of supporting the local volunteers who put on an annual autumn festival to remember and celebrate the late local poet, Ted Hughes. This is also a big boost for local bookshop 'Bookcase' on Market Street, Hebden Bridge who have had the first assignment of Walking Home from the publishers. They will be running a book stall at the event on 15th June.
Simon's new book tells of his journey in summer 2010 when he decided to walk the Pennine Way. The challenging 256-mile route is usually approached from south to north, from Edale in the Peak District to Kirk Yetholm, the other side of the Scottish border. Simon resolved to tackle it the other way round: through beautiful and bleak terrain, across lonely fells and into the howling wind, he would be walking home, towards the Yorkshire village where he was born.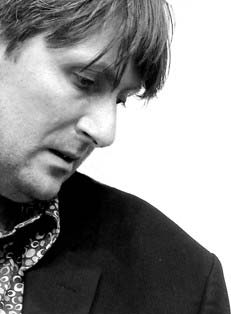 Travelling as a 'modern troubadour' without a penny in his pocket, he stopped along the way to give poetry readings in village halls, churches, pubs and living rooms. His audiences varied from the passionate to the indifferent, and his readings were accompanied by the clacking of pool balls, the drumming of rain and the bleating of sheep.
Walking Home describes this extraordinary, yet ordinary, journey. It's a story about Britain's remote and overlooked interior - the wildness of its landscape and the generosity of the locals who sustained him on his journey. It's about facing emotional and physical challenges, and sometimes overcoming them. It's nature writing, but with people at its heart. Contemplative, moving and droll, it is a unique narrative from one of our most beloved writers.
Many of you will have been to the reading at Calder High School as Simon neared the end of the trail, and seen him reading from his work, tired, but entertaining as ever. Some of you missed him that time, but here is another chance to see him perform, and also to find out what he wrote about us in his book!
Tickets are for sale now at £6 each from Hebden Bridge Visitor and Canal Centre, Tel:01422 843831 or hebdenbridge@ytbtic.co.uk