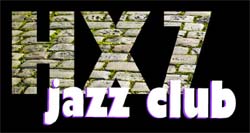 Loz Speyer's Timezone - six piece band to perform 'hot latin jazz'
A new season of HX7 Jazz gets underway on Thursday September 27th with some extremely hot Latin jazz from Loz Speyer's Timezone. This six-piece band effortlessly create the best Cuban dance grooves, whilst adding some great original tunes into the mix. This is not just foot-tapping jazz – you can dance the night away to this!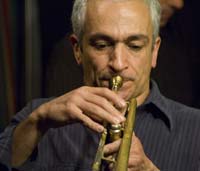 Trumpeter and bandleader Loz Speyer has been composing for and leading his own groups since about 1990, including Inner Space Music, a quintet with Chris Biscoe and Rachel Musson.
He founded the innovative 12 piece collective Rare Mix co-leading it with the likes of Jason Yarde and Julian Siegel. He has also worked with Sarah-Jane Morris, Lol Coxhill, Seb Rochford, Mark Lockheart, Tony Marsh, the Bollywood Brass Band, and in Cuba with Orquesta Chepín-Chovén, Inaudis Paisán, Proyecto Evocación.
Speyer is joined on the front line by alto sax and bass clarinet player Martin Hathaway who is probably best known for his long association with jazz pianist and composer Michael Garrick, Martin has been a member of the London Jazz Orchestra since 1991 and has played in big bands led by Mike Westbrook, Stan Sulzmann, Pete Hurt and Duncan Lamont, as well as leading his own.
Guitarist Stuart Hall is a multi-instrumentalist, equally renowned for his talent on violin, double bass, and many other string instruments including the oud, pedal steel, bazouki, and the Cuban trés. He is joined by the excellent and sought-after Dave Mannington on bass, and highly acclaimed Cuban and Brazilian percussion specialists Andy Ball on drums and Maurizio Ravalico on congas. It's an exciting line up producing equally exciting music.
"It's great to be starting a new season with such a lively and supremely accomplished band," said HX7 organiser Dave Nelson. "It should turn out to be a bit of a party, I think!"
HX7 Jazz is at the Trades Club in Holme Street, Hebden Bridge. Doors open at 7.30pm with live music starting at 8pm, and the headline band on soon after 8.30.
Phone the Trades Club on 845265 to book advance tickets which are £12 and £9 concessions. The next HX7 Jazz night is on October 25th when jazz-reggae sextet Skamel will be on stage. For information about this and other coming events, visit www.hx7jazz.com.