Hebden Bridge Community Fayre a great success
Tuesday, 16 October 2012
The first Community Fayre in the Town Hall on Saturday 13th October at the Town Hall was a great success. Forty groups participated and several hundred members of the community came along to see the rich diversity of community life within Hebden Bridge on display – as well as Professor Nocturne and his marvellous time machine.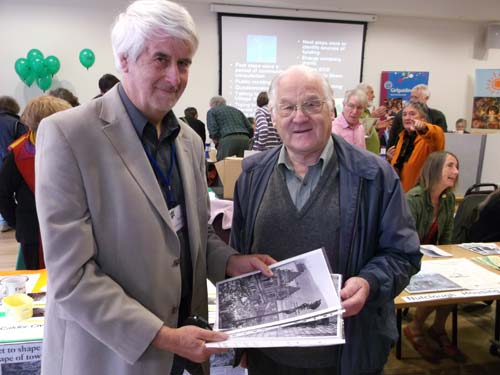 Chris Mackins, Project Development Officer confirmed that "many of the groups expressed their delight at the event and remarked that this should become a more frequent event within Hebden Bridge's calendar. It's something that we are now considering, perhaps on an annual basis. We'd like to reach out to those community groups who weren't able to take part, and of course there will always be a new community groups and organisations developing who would benefit from the event".
A particular highlight of the day was a donation of several heritage photographs relating to the Town Hall and in particular of the former fire service that was situated in the building. There was also a photograph donated of the Proclamation of King George V.
Peter Hirst, Chairman of Hebden Bridge Community Association added that "we'd like to thank Peter Robertshaw for donating these photographs. We'll be looking to hang these in an appropriate place so that members of the public can also enjoy them equally as much as we do".