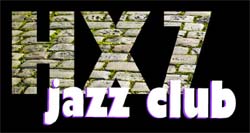 Skamel - Manchester-based sextet Skamel
The HX7 Jazz Club presents another great night of jazz-fusion on Thursday October 25th: this time it's provided by young Manchester-based sextet Skamel. Powered by some great dance grooves and rhythms, the band revel in the exquisite and exciting collision between jazz, reggae, ska, dub and free improvisation. If most jazz music aims for heads and hearts, Skamel's music is aiming straight at the feet too!
The band came together to explore the music of Raspigaous, a French ska and dub outfit. Since then the set has expanded to feature original compositions and arrangements of various other tunes, all influenced by their love of jazz, and inspired by the French Reggae scene. A few shades of Ernest Ranglin, Monty Alexander and Jazz Jamaica are also evident in the mix.
The band features members of the critically-acclaimed Beats & Pieces Big Band,winners of the European Young Artists' Jazz Award 2011, and nominees for the London Jazz and Parliamentary Jazz Awards. It also features musicians from the Riot Jazz Brass Band who have proved popular at festivals such as the Big Chill, Barbican International Jazz Festival, Camp Bestival and Soundwave in Croatia.
Skamel have been regularly performing in the North of England over the past few years and have built up a considerable loyal fan base. They've played to full houses at Matt & Phred's Club in Manchester, the Jazz Bar in Edinburgh, and DQs in Sheffield, to name a few. They have also performed at Kendal Calling, the Manchester Jazz Festival, Beat-Herder, Sheffield's Tramlines Festival and Solfest.
Bandleader and drummer Johnny Hunter also performs with Marley Chingus and Dub Jazz Soundsystem and is known too for his work with the likes of Ben Clatworthy, John Dankworth, Nat Birchall and Steve Berry. He is joined on bass by James Adolpho and by Anton Hunter on guitar. Skamel's line-up is completed by a powerful horn section consisting of Nick Walters on trumpet, trombonist Tim Cox, and Ian White on tenor saxophone.
HX7 Jazz is at the Trades Club in Holme Street, Hebden Bridge. Doors open at 7.30pm with live music starting at 8pm, and the headline band on soon after 8.30.
Phone the Trades Club on 845265 to book advance tickets which are £12 and £9 concessions.
The next HX7 Jazz night is on November 22nd when Swiss guitarist Nicholas Meier returns to the Club – this time with his own band which features HX7 favourite Asaf Sirkis on drums and the legendary saxophonist Gilad Atzmon.
There's more information about this and other coming events at www.hx7jazz.com.