Tuesday, 13 November 2012
Nutcracker: A magical treat for all the family
A Christmas show for Hebden Bridge at the Waterfront Hall in the new Town Hall from 8th-22nd December 2012.
Adapted from the original tale by E.T.A Hoffmann, the story takes place on Christmas Eve, when a visit by Maria's Godfather Drosselmeier leads to untold adventures.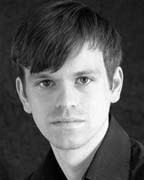 The role of The Nutcracker will be played by West End Gruffalo star Timothy Richey Timothy this year completed a successful run at The Shaftsbury Theatre in the West End for embarking on a No1 National Tour. He is currently on leave from The Gruffalo and is very excited about appearing as the Nutcracker in Hebden Bridge in the run up to Christmas. He will then travel to the U.S.A in January to resume The Gruffalo tour.
The tale of Nutcracker written in 1816 has fascinated and inspired
artists, composers and audiences for almost two hundred years.
The show is not a ballet. It is a play based on the original story with music, professional actors and local children from the Helen Wilman School Of Dance and Riverside School for the piece.
The world of Nutcracker is a world of magical pleasures.
A 'signed' performance for the deaf community will be performed on 20th December at 6pm. A local interpreter Claire Dodds will work with the director Sian Murray to devise a wonderful performance for the deaf community within Calderdale.
Tickets available from the Town Hall Box Office or by ringing 01422 417300. £8 and £6.