Latest News from the Trades
Thursday, 22 November 2012
Colin Blunstone date at Trades replaced by Gaza benefit
Zombies frontman Colin Blunstone has contracted a virus affecting his
vocal chords forcing the cancellation of his UK tour so the Trades
club gig is now postponed until the new year.
The rescheduled Trades Club date is Monday 28th January and all
tickets are still valid. If you can't make the new date contact
www.Wegottickets.com if you bought your ticket online, or call the
Trades Club on 01422 845265 if you bought in-house.
The good news is that the Gaza benefit show is now taking Colin's
place on Friday 30th November with acts to be named soon.
Thursday, 22 November 2012
Matthews' Southern Comfort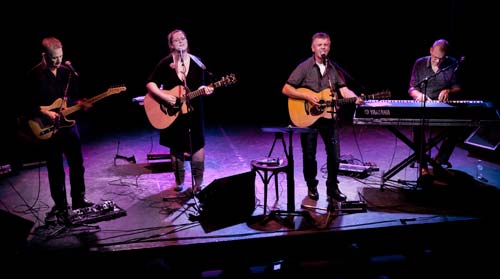 Iain Matthew has been a regular visitor to the Trades but Tuesday sees the first gig at the club by the reformed Matthews' Southern Comfort.
Last year Iain reformed the band for a short European tour that culminated with three sold-out UK shows. Tuesday's gig features all the band's most popular songs including 'Something In The Way She Moves', 'And When She Smiles', 'The Road to Ronderlin' and their all time classic worldwide hit 'Woodstock' plus some great new material that has emerged during the band's renaissance.
Iain was also a founder member of Fairport Convention who played the club recently and his shows at the Trades have always been sell outs. Tickets are on sale at the club or at www.wegottickets.com.