Ladies4Networking brings together local business women
Friday, 7 December 2012
Women entrepreneurs in the Calder Valley have received a prestigious accolade for their business networking skills.
Ladies4Networking, a group set up to forge links and open up new opportunities for businesswomen, has been awarded the High Impact Badge of Honour for the networking event it held during Global Enterprise Week - a national campaign to 'promote entrepreneurship' and encourage more people to set up in business in the UK.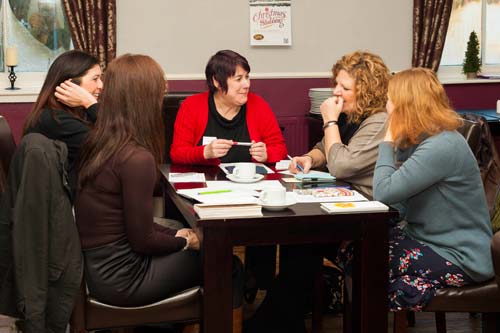 According to GEW, there are still twice as many men setting up in businesses as women - and Ladies4Networking gives women chance to support each other and pool ideas to achieve growth and success.
The group's director, Marina Simioli, a Huddersfield Travel Counsellor, announced the honour during the Calder Valley networking event at the Stubbing Wharfe pub in Hebden Bridge. She said: "It's fantastic to get national recognition for the impact that we make. It does feel like we have the Midas touch in everything we do. I'm passionate about Ladies4Networking and get such pleasure out of seeing how the businesses that join our group just seem to go from strength to strength."
There are nine Ladies4Networking groups, covering Halifax, Calder Valley, Brighouse, Bradford, Leeds, Huddersfield, Airedale, Ossett & Wakefield and Barnsley.
The businesswomen get together at monthly meetings, and keep in touch and follow each other's activities via an online networking forum.
For further information about the group visit Ladies4Networking, email Marina Simioli or call her 07879074395.
For information on the Halifax or Calder Valley groups email Sharon Mackle or call her on 01422 242129.