Monday, 21 January 2013
Introducing Calder Community Kitchen Co-op
A group of local real food lovers, aka Calder Community Kitchen Co-op, is setting up a new food co-op Hebden Bridge.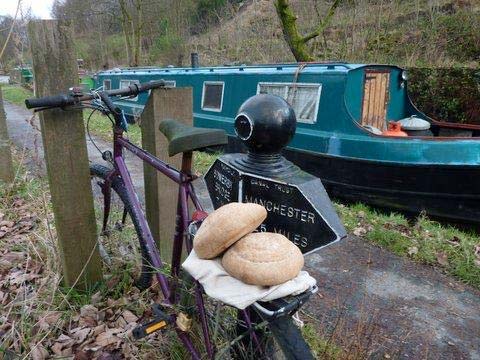 They want to provide food to our community in what they see as the most ethical way. This includes:
better bred bread as defined and championed by the Real Bread Campaign i.e. artificial additive and enzyme free, slow fermented and loving handcrafted from locally sourced organic stoneground wheat and rye flour.
locally sourced vegan food
local distribution to the small communities in a 3 mile radius of Hebden Bridge using pedal power wherever possible
helping people make their own food by providing community workshops and a kitchen facility for local food producers
They're really excited about what they're doing and as part of their market research, they'd like to know what other people think to their plans. So here is link to a survey - it's only 10 questions.
For helping out with the survey they're providing the opportunity to be entered into a free prize draw. One lucky participant will win a month's supply of Real Bread (delivery within a 3 mile radius of Hebden Bridge) and all those who participate will be invited to the Calder Community Kitchen Co-op's launch party in the Spring.
If you'd like more info on what they're doing, do get in touch: info@communitykitchen.coop
You can also find them on Facebook (Calder Community Kitchen).