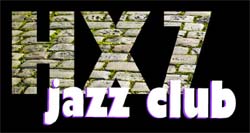 Julian Costello Quartet
The next HX7 Jazz concert on Thursday 28 February features the compelling and innovative music of the Julian Costello Quartet. Likened at times to the sounds of Jan Garbarek and Ralph Towner, the quartet plays contemporary, highly original music that incorporates a range of different grooves, moods and colours, and which remains constantly both tuneful and melodic.
Some of the pieces are very structured and scored out, while others are more free-flowing and left to chance. To date the group has released a number of recordings - most recently the CDs Edge of Distinction, and Cake and Consequences.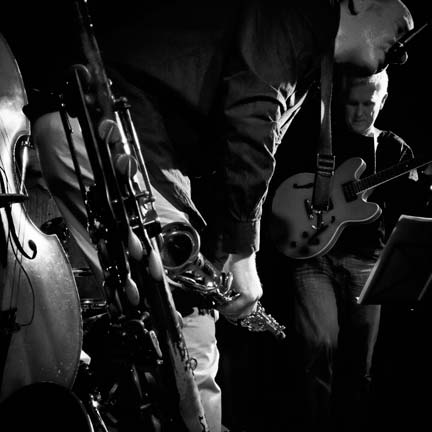 As well as playing tenor and soprano saxophones, Londoner Julian Costello ("an emotive and soulful tenor player" – Jazzwise Magazine) composes all the music for the group, and has released four CDs to date. The Guardian describes him as "left leaning and having a bubbly Charles Lloyd like tone", and his recordings have been praised in Time Out, Jazz Journal, Jazzwise magazine and Crescendo. His compositions have been played on BBC Radio 2, Jazz FM and Channel 4.
The rest of the quartet feature very much as equals rather than as mere accompanists to the bandleader, and improvisations can be heard more as conversations between the group than as solos over a conventional rhythm section. In addition to Costello, the band features Patrick Naylor on guitar who is also known for his performing with Viper's Dream, Orla Murphy and Soundial. Forming a strong and exciting rhythm section are Alex Keen on double bass who has built a solid reputation for his work with the likes of Philip Clouts and Theo Travis, and Milo Fell on drums who has gigged with Tim Whitehead, Tony Woods and the Cinematic Orchestra amongst others.
Introducing the concert and also playing a few tunes early on will be pianist and HX7 Jazz organizer, Dave Nelson. "As well as featuring one of the finest bands in the UK," said Dave, "the club will also be introducing vinyl jazz DJ Jezz Turner who was a member of the original Acid Jazz DJ collective and used to have a residency at the legendary Blue Note club in London. Jezz will be doing a couple of sets during the evening, then shifting into the late-night dance grooves after 11pm. Not to be missed!"
HX7 Jazz is at the Trades Club in Holme Street, Hebden Bridge. Doors open at 7.30pm with live music starting at 8pm, and the Julian Costello Quartet on soon after 8.30. Phone the Trades Club on 845265 to book advance tickets which are £10 and £7 concessions. Future events include Get The Blessing (featuring the rhythm section from 90s triphop and electronica pioneers Portishead) on Wednesday March 20th and ACV on April 25th. There's more information about these and other forthcoming events at www.hx7jazz.com.
Previous coverage of HX7 Jazz on the HebWeb