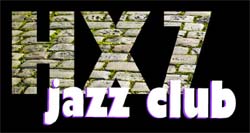 Get the Blessing
In a major coup for the club, Hebden Bridge's HX7 Jazz is delighted to welcome Get the Blessing to the Trades Club on Wednesday March 20th.
Featuring a rhythm section that emanated from the likes of Portishead and Radiohead and two horn players well versed in free and cutting-edge jazz, this is contemporary jazz-rock at its very best.
Rarely has a band taken the jazz scene by the scruff of the neck and given it such a good shaking as Get the Blessing. Winners of the BBC Jazz Award 2008 for their debut album "All Is Yes," Get The Blessing are one of the UK's most exciting live bands, widely received as part of a new generation of groups that blend jazz and rock, which also includes Esbjörn Svensson Trio, Led Bib, Polar Bear, and Acoustic Ladyland.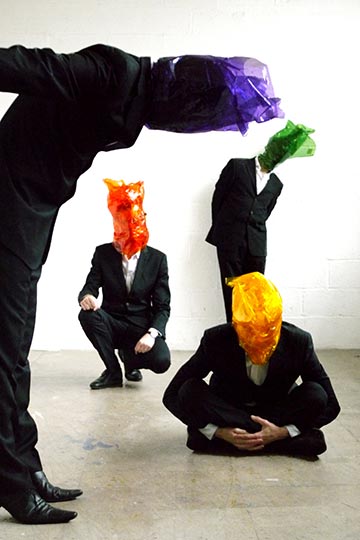 Formed in 2000 when bassist Jim Barr and drummer Clive Deamer from Portishead joined forces with the twin horns & electronics of saxophonist Jake McMurchie and trumpeter Pete Judge, GTB have forged a unique signature sound that defies easy classification, yet never loses sight of thumping tunes, monstrously infectious beats, or joyous collective spontaneity.
 
Their latest album, OC:DC was released in March 2012 ahead of a tour which took them through 12 European countries and a 15,000 mile, 10 date North American tour. With influences ranging from Ornette Coleman and Tortoise to Blondie and Samuel Beckett, GTB consistently confound expectation. Audiences should prepare to be teased, beguiled, soothed, spooked, jolted, and ultimately uplifted.
Get The Blessing are supported by singer Terry Logan who made her highly successful debut at the club in January, and jazz DJ Jezz Turner who'll be spinning some great tracks on vinyl during and after the show. "GTB are pretty much the most exciting and inventive live band on the jazz scene," said HX7 Jazz organiser Dave Nelson. "It's a real privilege to have them here in Hebden Bridge for what will undoubtedly be a wild and unforgettable night."
HX7 Jazz is at the Trades Club in Holme Street, Hebden Bridge. Doors open at 7.30pm with live music starting at 8pm, and Get the Blessing on soon after 8.30. Phone the Trades Club on 845265 to book advance tickets which are £12 and £9 concessions. Future events include ACV on April 25th and Compassionate Dictatorship in May. There's more information about these and other forthcoming events at www.hx7jazz.com.
Previous coverage of HX7 Jazz on the HebWeb