Cycle for Work: A Community Foundation project to raise money for youth apprenticeships in Calderdale
Tuesday, 23 April 2013
Passing through Hebden Bridge on their way to John O'Groats
Click photos to enlarge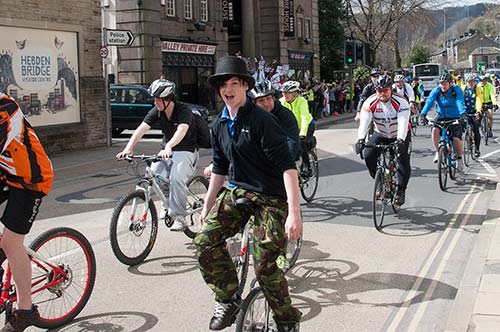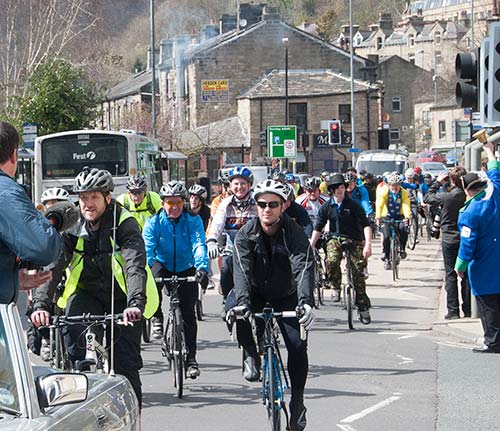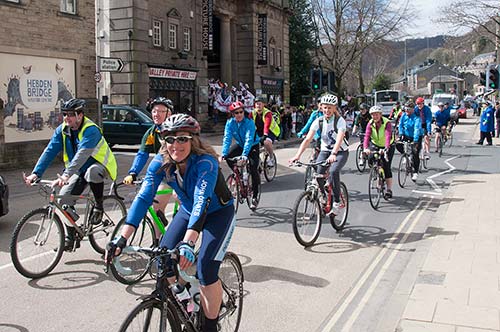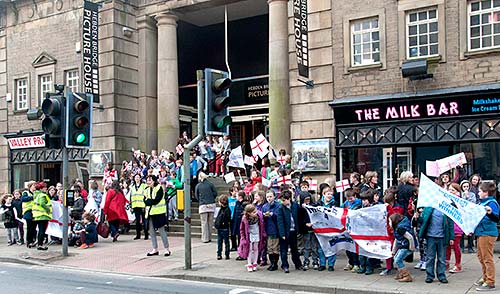 Tuesday, 26 March 2013
Cycling from Lands' End to John O'Groats, by way of Hebden Bridge
Cycle for work is a multi-faceted project with the main aim being help tackle youth unemployment in Calderdale by raising funds to fund youth apprenticeships in Calderdale.

The project is now well underway and 17 young people are now in work because of the project. Overall the project aims to raise at least £100,000.

Underpinning the entire project is a team of 7 local Business people and community representatives (including Steve Duncan DL, CEO of the Community Foundation for Calderdale) who are currently training to cycle the ultimate in UK Cycle challenges – Lands' End to John O'Groats (LEJOG) in 9 days.

The end of day 5 of the LEJOG challenge will see the cyclists take a detour from the normal route and they will be coming through Calderdale – Monday 22nd April (St George's Day).

For the Calderdale leg of the journey the Community Foundation for Calderdale are hosting a Cycle Cavalcade which will involve hundreds of other cyclists cycling the Calderdale leg of the journey alongside them, led by police escorts and 2 Mercedes Benz!

This event is set to be massive and schools, businesses and locals will be out on the streets waving their flags to support the riders as they cycle past.

We are looking invite more cyclists to be involved in the Cycle Cavalcade and join in with our riders as they cycle through Calderdale on day 5 of their journey.

The Cavalcade starts in Walsden and will end at Eureka Car Park in Halifax. The distance from start to finish is 16.5 miles, however there are going to be stopping points on the route for cyclists to join in where they wish.

The Mayor of Calderdale will also be cycling on the back of a tandem, joined by pupils from Ravenscliffe Special School on their specially adapted wheelchair bikes for the last part of the cavalcade. There will then be a big celebration event once the riders arrive in Halifax.

The cavalcade is free of charge to be involved in and is open to anyone who wishes to be involved in it.