Monday, 8 April 2013
Vote Trades Club
Music lovers along the valley are being asked to rally behind the Trades Club to help them get nominated as NME small venue of the year for the second year running.
Voting is now open for the national poll that recognises the massive contribution small venues like the Trades make to the music industry and last year the club made the final shortlist in the North West category.
This year the club hope to go one better and scoop the national overall title, but they need local people to log on and vote.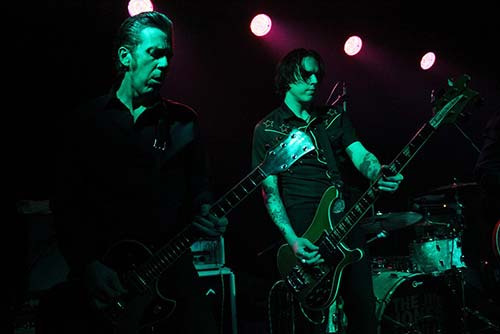 "Last year we made the shortlist thanks to the people along the valley voting for us in large numbers and we really need that help again," says Trades Club Entertainment Manager Mal Campbell. "People have already started voting for us, and one of members who is on holiday in Florida felt so strongly we should win that she voted for us from poolside via their iPad.
"The club has had a brilliant year with a record number of sell out gigs, including that amazing night Patti Smith came to town, so if everyone who came along to any of those events voted for us I'm positive we would easily make the shortlist."
Since their nomination last year the club has invested heavily in a new PA system to improve sound quality, installed a new mixing desk and refurbished the band room. That investment has paid off as promoters are keen to book their bands into the club with sell out gigs from Fairport Convention, Stornoway, Thurston Moore, Mark Thomas Cerys Matthews, ERC featuring Maxine Peake and a brilliant collaboration between Africa Express and the Hebden Bridge Junior Brass Band.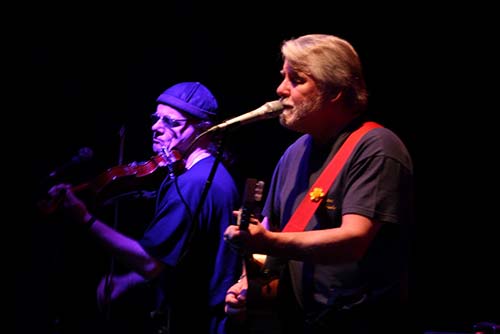 I Am Kloot's John Bramwell said his visit to Hebden Bridge was his favourite gig of the year and told the club: 'I've played at some grand places and big festivals, but nothing can beat a good club gig when it's done properly, and that's what you get at the Trades.'
The club offers Tibetan food every evening plus space for regular charity fundraisers, club nights promoted by local people featuring big names like The Orb and public meetings. Patti Smith generously donated her whole fee to people who had been affected last year's devastating floods which helped the club donate £5000 to Community Foundation for Calderdale to provide flood kits for local people.
Voting only take a few seconds and all you have to do is go to www.nme.com/smallvenues and type in The Trades Club Hebden Bridge.