Tuesday, 16 April 2013
Tour de France - Cragg Vale photo competition
Before the Tour de France cycles into Cragg Vale next year, the village is calling on all amateur snappers to find some pedal power and capture a cycling image.
For the 2014 Cragg Vale calendar will celebrate the world's greatest cycle race heading through the village on July 6 next year and will feature all things cycling.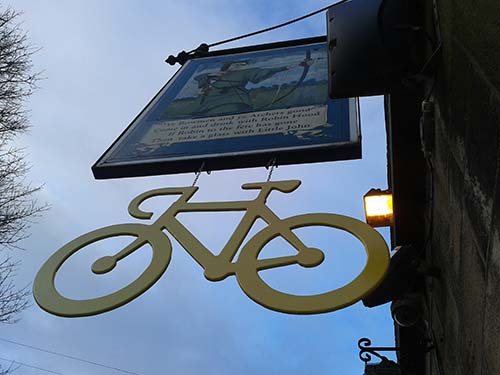 The calendar competition is the first in the Tour de Cragg Art – a series of exhibitions and events planned around next year's Tour. Photographs must be taken in and around Cragg Vale and feature cycles, cyclists or any aspect of cycling.
Jonathan Emberton who recently started the mobile maintenance service Craggvelo as a response to the rapidly-growing interest in cycling and to the Tour de France's Yorkshire "Depart", says: "We want the 2014 calendar to celebrate cycling and be something which people can keep as a souvenir of the Tour's route through the village.
"There are so many places in Cragg where people can take good pictures. The Valley is a fantastic area for both road and mountain biking, so hopefully we will have lots of pictures to choose from"
Although photographs for the calendar must be received by the end of this month (April 30), all of them will be considered for the first cycle-related art exhibition to be held in the Robin Hood Inn between June 29 and July 21, during this year's Tour.
Photographs can either be sent to cycles@craggvale.co.uk or be uploaded to the Facebook page Tour de Cragg Art and must include the location and the sender's name and details.